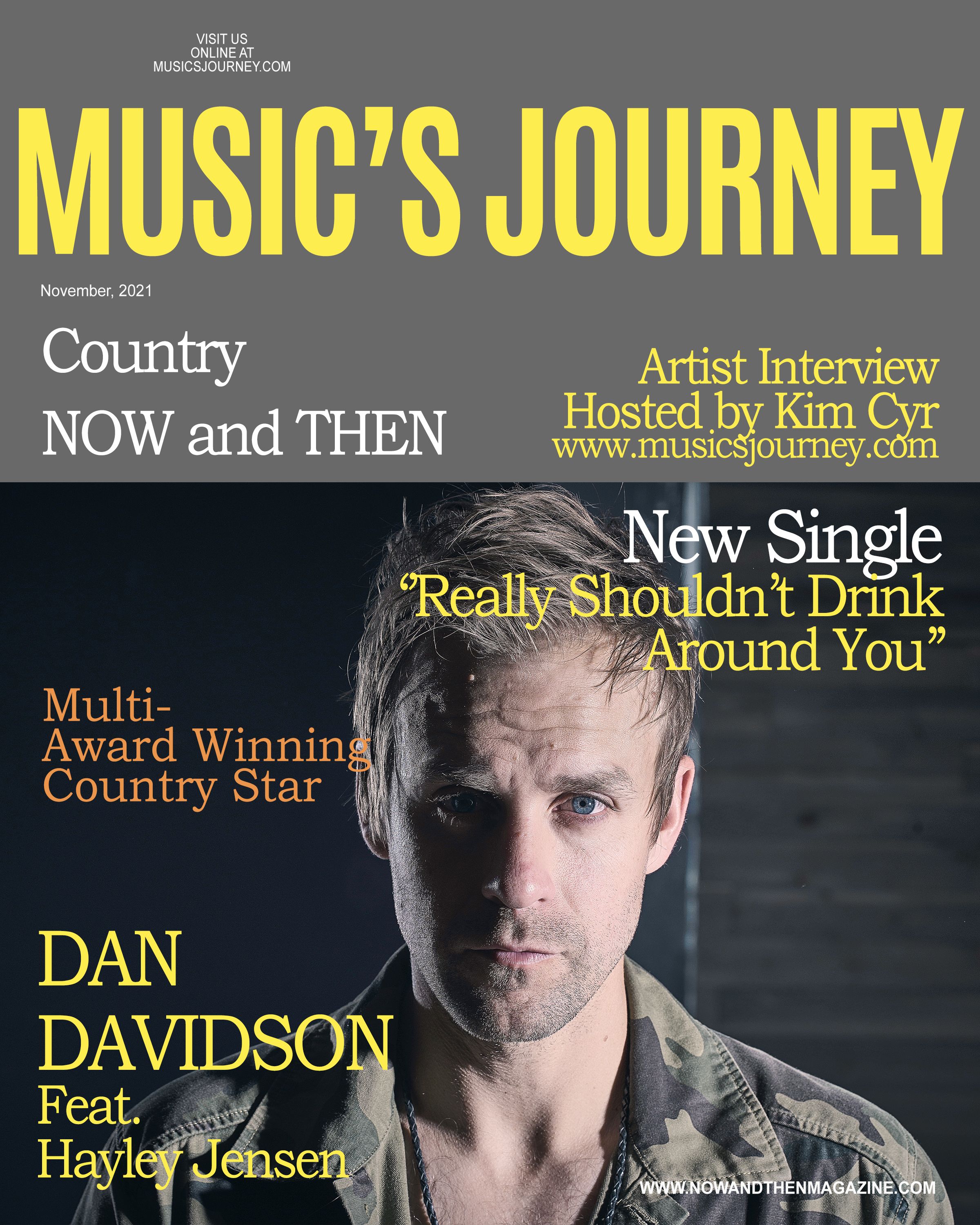 Music's Journey Podcast 
w/ Multi-Award Winning Country Star Dan Davidson
Hosted by Kim Cyr 
Presented by NOW and THEN Magazine 
https://www.nowandthenmagazine.com 
Music's Journey Podcast INTERVIEW #123 w/ Multi-Award Winning Country Star Dan Davidson HERE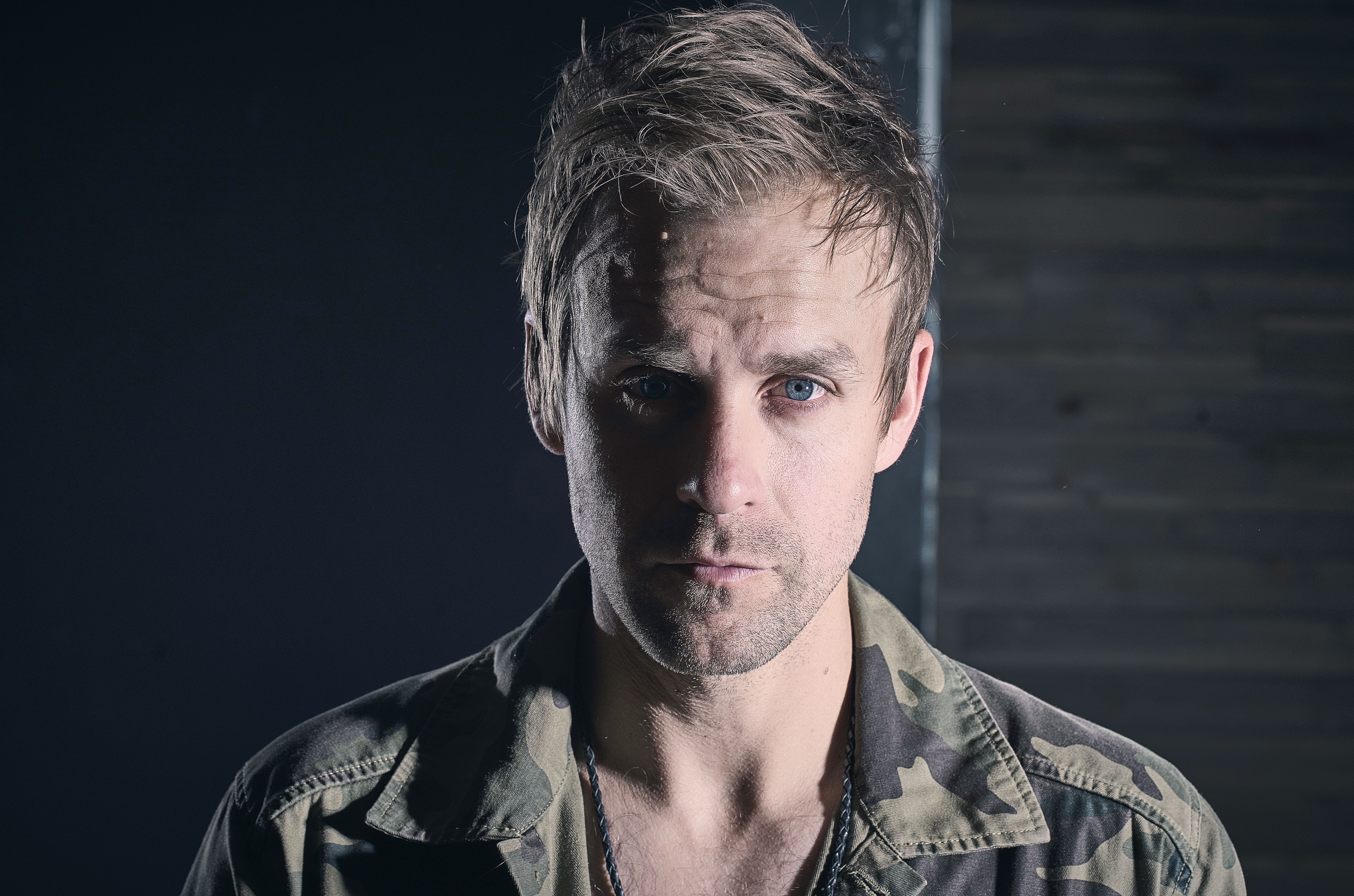 Dan Davidson 
New Single 
''Really Shouldn't Drink Around You'' 
Feat. Hayley Jensen
Music's Journey Podcast INTERVIEW #123 w/ Multi-Award Winning Country Star Dan Davidson HERE 
Alberta's country sensation Dan Davidson has created undeniable momentum in the last few years. With 6 CCMA nominations, 10 ACMA awards, a gold record, a number 1 selling Canadian song and record, top 20 charting numbers, and hundreds of performances – it's easy to forget that he is still independent.  
Dan exploded onto the Canadian country scene in 2016 with the release of his second single "Found" (Co-written by Clayton Bellamy of The Road Hammers). Dan became arguably the indie story of 2016/2017 as his single "Found" rocketed up the charts and he became the #1 charting indie artist in Canada. It was also the #1 selling Canadian country song for several weeks in July and August 2016. On just his second release ever in country music – he has a GOLD single. The following singles helped further his momentum with more top 20 recognition and solidified his name as an artist on the rise – definitely someone to watch as he nears his first platinum record.  
Dan is only 5 years into his country career but is far from "green" in the music industry. He spent over 10 years playing in the well-known Canadian indie rock band Tupelo Honey (who had several top 40 hits, top-selling iTunes records, and toured with bands like Bon Jovi).  
Dan's country sound came together as he started writing and working on music with Toronto producer Jeff Dalziel (Washboard Union, River Town Saints, Autumn Hill, Brett Kissel) and the two spent the better part of a year developing an EP that's characteristic of Dan's love of "good time" music. Those "good time" vibes are also a huge part of his personality.  
One view of his music videos and you will understand that the fun, sincere energy Dan brings to country music is truly unique. The video for "Found" cost only $500 and yet somehow it was top 20 on CMT; the video for "Barn Burner" involved Dan dressing up as a mixture between John Wayne and Elton John, wandering the streets of Tokyo; and of course we can't forget "Say We Did", which shows Dan converting his garage into a cardboard version Star Ship Enterprise.  
Expanding his fan base internationally, Dan played shows in Beijing, China, and Tours, France. He then went on to play in Milan and Budapest to film a music video for his upcoming single "These Are My People". The idea for the music video came about when Dan discovered on YouTube that people from all over the world are line dancing to his songs. He has now played over 200 shows across 7 countries (including a record-breaking 120 show tour with Brett Kissel on the most extensive tour in Canadian history).  
While on tour with Brett Kissel in 2019, Dan's EP "Juliet" was released, and debuted at #1 on the Canadian iTunes Country charts. The album was later nominated for Roots Album Of The Year at the 2019 CCMA, and was the album that won for "Producer of the Year".  
Truly embodying the indie spirit, you'll never find Dan just waiting on his laurels. When the COVID-19 pandemic hit, he created and hosted Canada's FIRST live digital music festival "Diesel Bird Fest", which featured some of Canada's top artists including Dallas Smith, Corb Lund, and many more. Diesel Bird successfully raised $54,000 for charity. He then went on to create and host Canada's first hotel music festival (Diesel Bird Hotel Fest) which sold out in 1 day.  
Recently Dan has been writing for/with Gord Bamford, Tim Hicks, W3apons, The Congregation, Chad Brownlee, The Standstills, and so many more. As a songwriter, he has had top 40 songs in 3 genres now and continues to keep the creative momentum rolling alongside his artist career.  
Dan's single "Really Shouldn't Drink Around You" was released in October 2021. 
Music's Journey Podcast INTERVIEW #123 w/ Multi-Award Winning Country Star Dan Davidson HERE 
Really Shouldn't Drink Around You (Featuring Hayley Jensen)
Dan Davidson at the Calgary Stampede
Found - Dan Davidson (Official Video)
Dan Davidson - Barn Burner (Official Video)
I Do By Dan Davidson
Unkiss Her by Dan Davidson
Dan Davidson "These Are My People" Official Video
Music's Journey Podcast INTERVIEW #123 w/ Multi-Award Winning Country Star Dan Davidson HERE 
Follow Dan Davidson