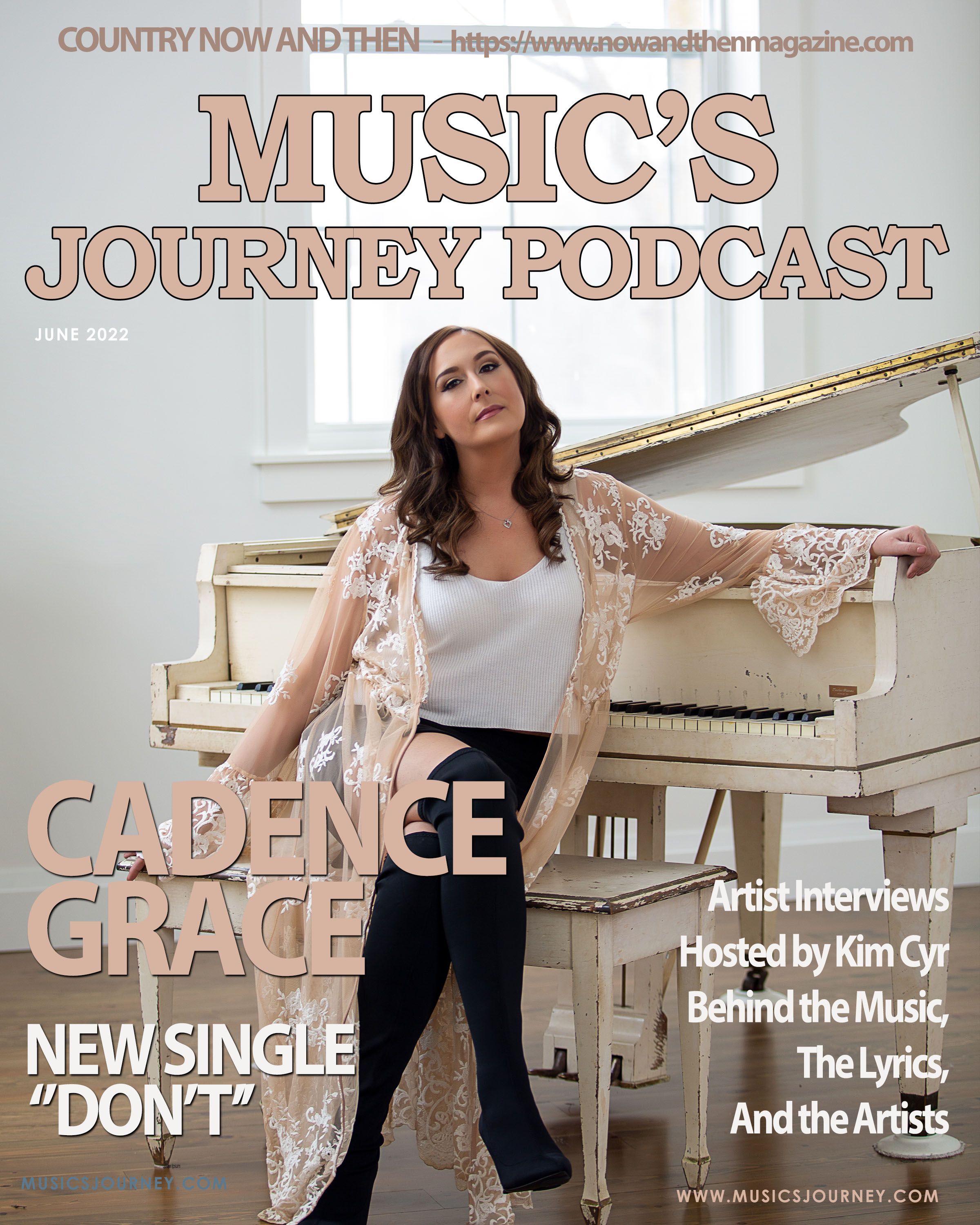 Music's Journey Podcast 
w/ Multi Awarding Winning Cadence Grace 
Hosted by Kim Cyr 
Presented by NOW and THEN Magazine 
https://www.nowandthenmagazine.com 
Music's Journey Podcast INTERVIEW #171 w/ Multi Awarding Winning Country Artist Cadence Grace Building Her New Found Success With Her Killer Song ''Don't''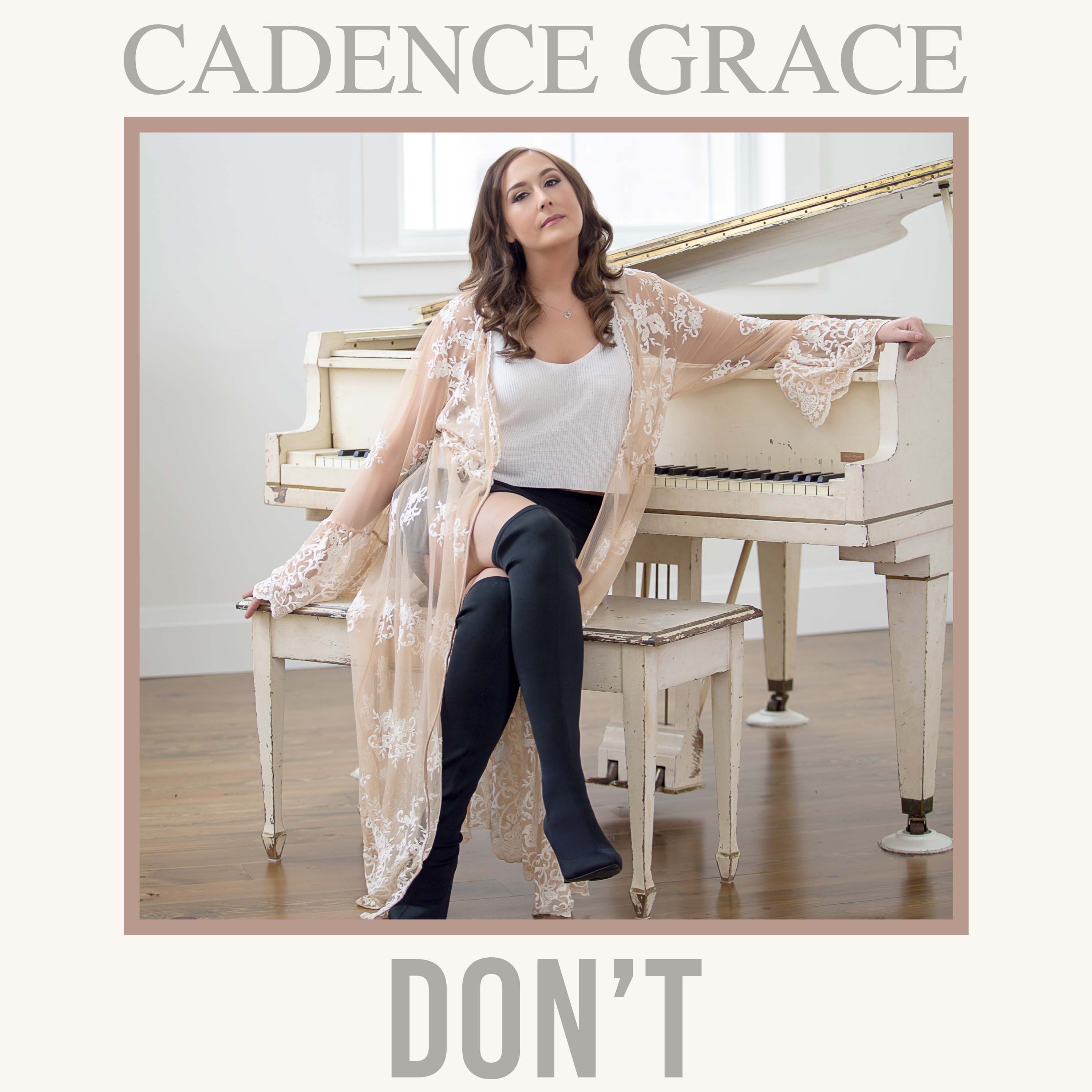 Cadence Grace 
New Single 
''Don't'' 
Music's Journey Podcast INTERVIEW #171 w/ Multi Awarding Winning Country Artist Cadence Grace Building Her New Found Success With Her Killer Song ''Don't'' 
''Cadence Grace is a gift from heaven with her voice and her craft as a songwriter,'' says Kim Cyr, Editor in Chief for NOW and THEN Magazine, radio host, and host of the International Music's Journey Show.  ''Cadence has been a force in Canadian country music from the moment she hit the stage for the very first time.  She has a true God-given voice that is so recognizable on country radio today.  Cadence has been missed by us all here in the music industry.  I had the chance to sit down and have a candid talk about her cancer diagnosis, her dreams in music that were abruptly put on hold, and the next chapter in her inspirational story.  Cadence shares some pretty incredible stories about her music journey including writing her new single with her parents, ''Bruce and Cherly Wallace.''    
Supportive of her career from the beginning, Grace thought writing with her parents would be fun, but she never expected it would spawn her first single back as a solo artist. 
"I had recently started learning production and as soon as we finished writing it, I produced the demo and then took it to my producer Adam Newcomb, and we finished cutting it together. There was just something about it that re-lit that fire I've been missing. Until then, I honestly wasn't sure if I was going to go back to music as an artist. But it just felt right. It was one of the first songs I've gotten to really be the driver on, and it ended up sounding exactly how I Imagined.''  
With her second life in front of her and open-ended potential on the horizon, Cadence Grace - multi-faceted singer, songwriter, and a person who has bravely kicked cancer to the curb - is aggressively resuming her pursuit of her lifelong dream.  
"I feel like I'm coming home to me - and this time, I'm ready." 
To hear all the special stories, laughter and tears, and new music in this special interview with Cadence Grace, click HERE.  
Cadence Grace is the REAL "comeback kid". Formerly the lead singer of country trio Runaway Angel, Grace spent six years building her music career when a  surprise leukemia diagnosis shook her world and put her on the sidelines for nearly four years. After undergoing a life-saving stem-cell transplant leaving her literally and figuratively 're-born', Grace is coming at her career with a whole new outlook and appreciation. "Don't" is just the beginning of a new chapter that she's starting as a veteran in the business with an entire industry supporting her! 
"Cancer showed me that I can do anything, even if it scares me to death. It made me want to take risks. I'm not second-guessing myself anymore... I know I can do this. I deserve to do this." ~Cadence Grace  
With that mindset and a second chance at life, Cadence Grace is BACK!!!  
"Don't" is a confident goodbye (with a touch of sass) to the past, and an ex that no longer has control.  
This song is a stunning showcase of Cadence's unmistakable sound (crisp, clean and powerful vocals) paired with fantastic production making this a brilliant rebirth of Cadence's music career as a solo artist (formerly, the lead singer of Runaway Angel)!  
For anyone unfamiliar with Cadence's unfathomably difficult journey over the past 4 years, you can read her blog here" Love and Leukemia  
This is just the beginning of a whole new collection of songs from this inspiring artist, and we're here for it!  
Music's Journey Podcast INTERVIEW #171 w/ Multi Awarding Winning Country Artist Cadence Grace Building Her New Found Success With Her Killer Song ''Don't'' 
Cadence Grace- Don't- Official Video
Music's Journey Podcast INTERVIEW #171 w/ Multi Awarding Winning Country Artist Cadence Grace Building Her New Found Success With Her Killer Song ''Don't''