w/ Platinum Selling Canadian Band 
Hosted by Kim Cyr
Presented by NOW and THEN Magazine
https://www.nowandthenmagazine.com
Music's Journey INTERVIEW #215 w/ Platinum Selling Canadian Band Faber Drive Goes Country With Single NEVER GONE!!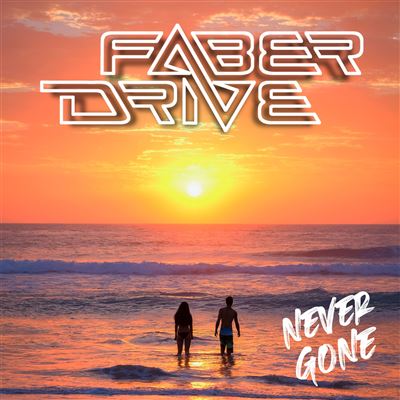 New Single
''Never Gone''
Music's Journey INTERVIEW #215 w/ Platinum Selling Canadian Band Faber Drive Goes Country With Single NEVER GONE!!
Canadian Platinum Selling Punk-Pop Band Faber Drive / Dave Faber have thrown their hat into the country genre releasing their first ever country single ''Never Gone'' and country fans are loving it!   
''I had the chance to sit down with Canadian Juno-nominated Founder Dave Faber / Faber Drive, to talk about his journey in music from the beginning to where he is today,'' says Kim Cyr, Editor in Chief for NOW and THEN Magazine, radio host, and host of the International Music's Journey Podcast.  ''Faber has one-of-a-kind killer vocals that are instantly recognizable and I was so excited to hear the new single.   After hearing it, I knew that Faber Drive/Dave Faber has found a new home in country music.  I am really loving it!''  
Dave Faber gets vulnerable with me in this interview opening up about the trials of being a musician on the road, his love for family and keeping faith as his center, and the sacrifices made along the way to be successful in the music industry.   There have certainly been some amazing times, stories, great music, some hard lessons, and an unbreakable bond of brotherhood along the way.  Now, Faber Drive has started a new chapter with the new single NEVER GONE.  
The members of Faber Drive consist of lead vocals Dave Faber, drummer Seamus Oneill, lead guitarist Jordan Pritchett (JP), and bass guitarist Jeremy "Krikit" Liddle.
There are some deep roots and love that comes naturally to Faber Drive with country music.  After playing classic country covers live for years (like Fishin In The Dark, Low Places, Folsom Prison), Faber Drive finally decided to write, record and release their 1st country single NEVER GONE.
''It was a ton of fun working with our longtime friend/producer Jason Van Poederooyen aka JVP (Nickelback, Keith Urban, Hinder).  We are very excited to release our 1st official country single and can't wait for the world to hear a piece of our new chapter.''….says lead singer Dave Faber about the project.  Lead guitar/bgs Jordan Pritchett is also the son of Canadian country legend Aaron Pritchett.''
There is a lot of excitement building up to hear the new music that Faber Drive has been working on.  If this new single is an example of what's to come in this new chapter, country fans are in for some kick-ass country music from this Canadian Platinum-selling band.
Faber talks about the transition from successful artist to manager for his son Issah Faber, also known as Powfu, and his daughter Patience.  Both artists have had great success in their careers so far.  Powfu has now hit 1.4 billion streams on Spotify and is set to tour the UK. 
''It is amazing to see them both have a love for music and pursue their own careers.  I have made a lot of mistakes along the way in my own career and I hope I can help them navigate their music journey.''
To hear my interview with Dave Faber, go to www.musicsjourney.com or click on the link below.
Music's Journey INTERVIEW #215 w/ Platinum Selling Canadian Band Faber Drive Goes Country With Single ''NEVER GONE''
FABER DRIVE - NEVER GONE
Follow Faber Drive
Facebook/Twitter/Instagram/Spotify/Apple