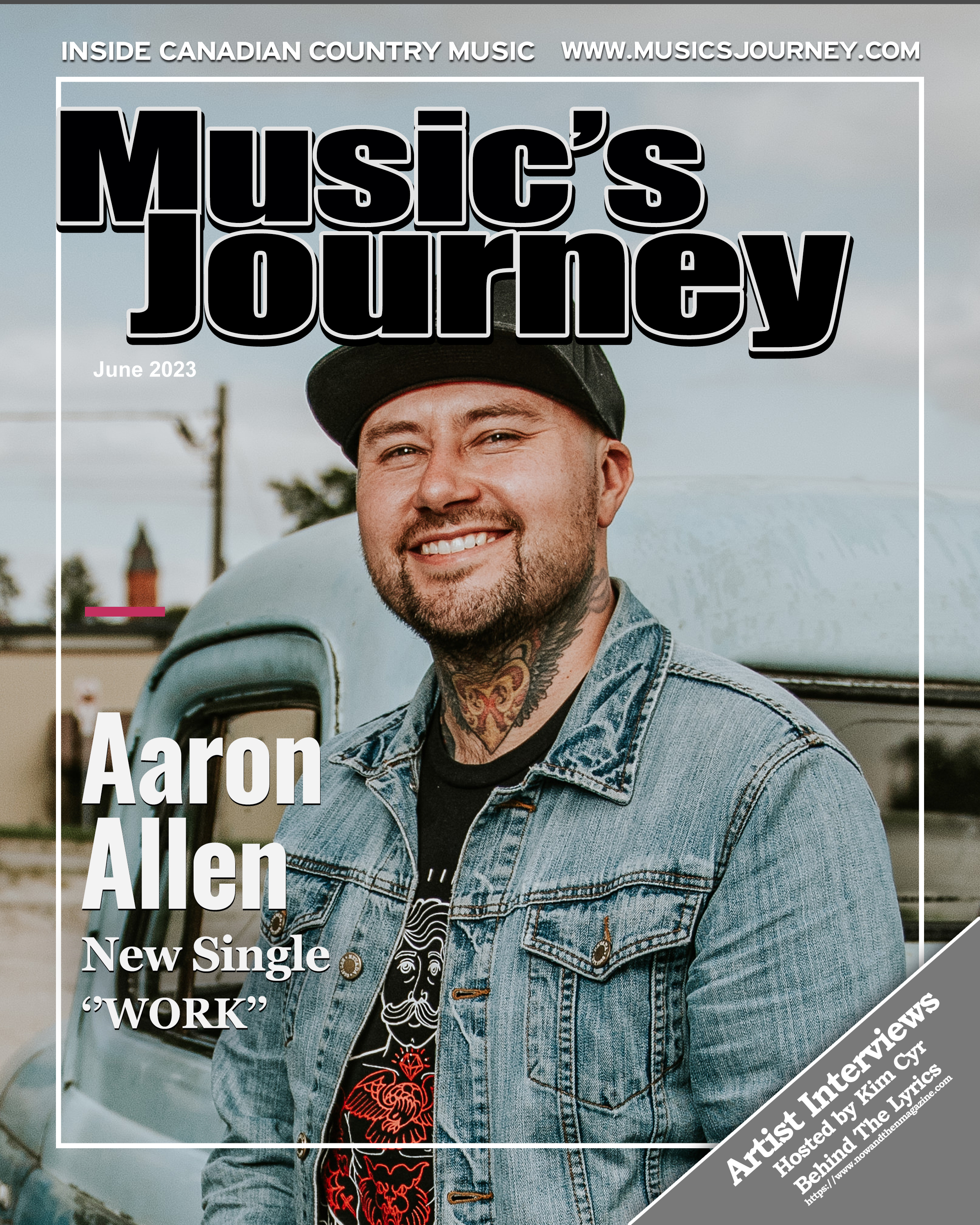 w/ Award Winning Country Artist Aaron Allen
Hosted by Kim Cyr
Presented by NOW and THEN Magazine
https://www.nowandthenmagazine.com
Music's Journey INTERVIEW #223 w/ Award-Winning Country Artist Aaron Allen New Single ''Work''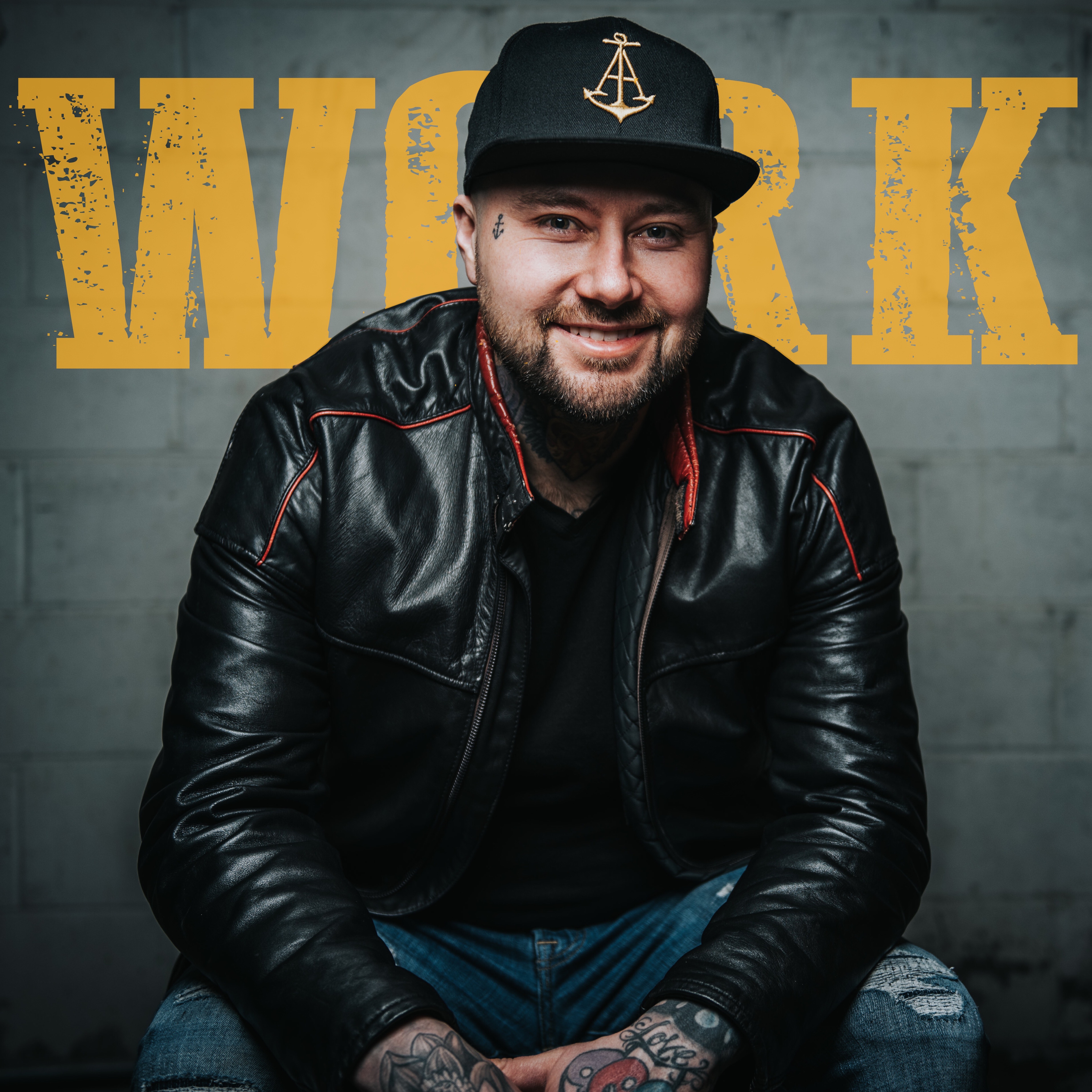 New Single
''Work''
Music's Journey INTERVIEW #223 w/ Award-Winning Country Artist Aaron Allen New Single ''Work''
Award-winning country artist Aaron Allen releases his new single ''Work'' a song that anyone can relate to.  
 A touring musician for more than 20 years, the husband and father now finds himself making the most of every moment and working as hard as he possibly can.  The song "Work" is lyrically based around Aaron's grandfather. Although it mentions Allen's father, he explains it was his grandfather, not his dad who is the focal point of the song.  
"Dad just sang better and I thought it would be more appealing to a wider audience.  My grandfather worked harder than anyone I knew and I respected the hell out of him for that.  We grew up in a small town based around factory and farm work.  I was a third-generation factory worker at one time before I found my musical path.  I feel his work ethic was instilled in me and is what pushed me to this point."  
Sonically, we hear an influence of earlier works such as "Where Music Comes From" and "Can We Go Back" two songs that have performed very well for Aaron.  "Work" is a song sure to relate to anyone listening. 
Allen says "This is a strong message I felt I had to put in song just incase I live shorter than expected.  I want my girls to know anything is possible.  it just takes hard work".
''I had the chance to catch up with Aaron Allen to talk about this new chapter in his life and the meaning behind his new single ''Work'', '' says Kim Cyr, Editor in Chief for NOW and THEN Magazine, radio host, and host of the International Music's Journey Podcast.  
''Aaron opens up about the greatest loss in his life, his mother, and the struggles he went through after her battle with cancer.  Aaron shares the pain that followed that huge loss and how he turned that time into inspiration through his music and life today.   Aaron writes from his heart and feels deeply for those around him in his life.  His new single ''Work'' reflects that growth and love.''
Aaron shares ''I got into music to save my life and writing music is from my soul.  I wanted to write to help save other people's lives.  I want to share a story that happened to me recently.  I was at a concert a few weeks ago and an artist came up to me and said, ''You don't know this but your EP Highway Mile saved my life.''  I chatted with him for a while and realized that this was a life-changing moment for him and for me.  He said that he had listened to my EP every single day and that it saved his life.  That is the reason I started to write songs.  It helped me and I wanted to help others.  It fulfilled me forever.  That is why I am in this because Bob Dylan and Bruce Springsteen saved my life.'' 
To hear my interview with Aaron Allen, go to www.musicsjourney.com or click on the link below.
Music's Journey INTERVIEW #223 w/ Award-Winning Country Artist Aaron Allen New Single ''Work''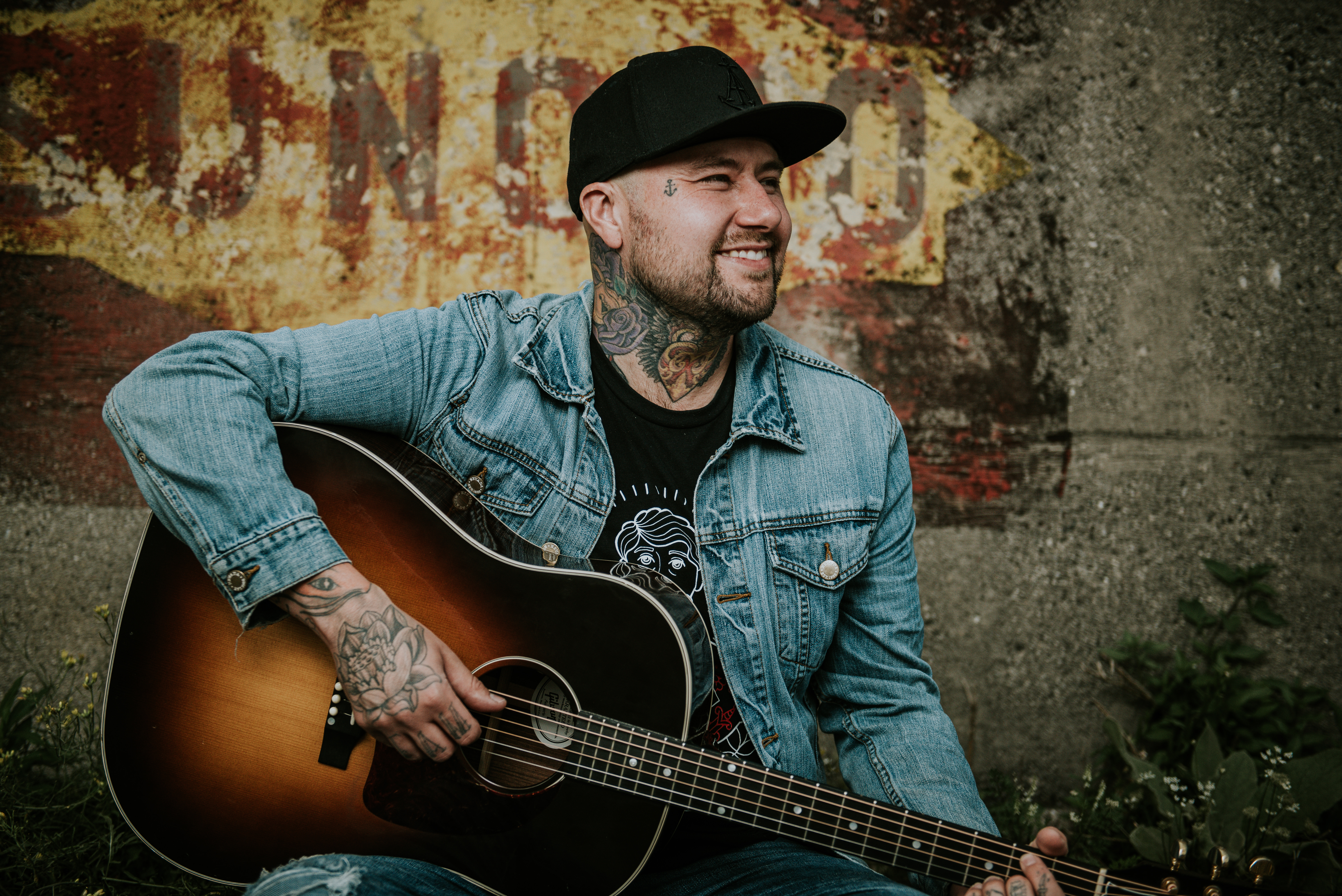 Three-time CMAOntario Award Winner Aaron Allen burst onto the Canadian Country scene in 2019 and immediately started turning heads with his first single "Where Music Comes From".  A family man, previous tattoo shop owner, and all-around down-to-earth guy, Allen's writing style of being transparent about stories from his real-life experiences quickly got him noticed and earned him the attention of local industry shakers and fans alike.  
Carried by a relatable and genuinely differentiated brand, his ascent was lightning fast by industry standards.  Thanks to his partnership with multi-award-winning Producer Jeff "Diesel"  Dalziel, which he credits as a defining turning point in his career, Aaron has learned to craft songs that stand out in the Country landscape. After only 3 years of professional activity, Aaron is a mainstay on Canadian Country radio, with 7 of his 8 released tracks securing rotation at various stations in Canada, earning him close to 10,000 spins to date.  A notable success that was partly made possible thanks to the steady encouragement of his most dedicated supporters, the editorial curators of Apple Music Canada, who have championed him from his first release.  Aaron has been and continues to be featured on 17 different Apple Music playlists since his debut single, including 10 of the 30 Country specific playlists a feat that allowed him to receive over 4.5 million streams through the streaming platform.  
A true writer at heart, Aaron Allen wasted no time to leverage these early successes into a flourishing songwriter career, earning his 1st Top 40 record in Canada in 2022 with Warner Music's David Boyd Janes' "It Couldn't Hurt".  Now an in-demand partner on both sides of the border, he wrote over 300  songs in the past year, with collaborators including James Barker, Jimmy Thow, Danny Mirank, and Phil Barton (Brett Kissel, Lee Briten) all the while building an ongoing relationship with Nashville-based Demolition Publishing (Kenny Chesney, Lee Brice, Maddie & Tae).  A flurry of partnerships led to his signing by Arts & Crafts Publishing in early 2021 to develop the sync side of his career.  Allen landed his first sync with CTV's Hallmark series "Ride" in April 2023.  With clear momentum behind his singular brand, the ear of influential tastemakers, and a top-level team behind him, Aaron has become a mainstay in Canadian Country Music. 
Aaron Allen - Highway Mile (Official Music Video)
Aaron Allen - Good Tattoo (Official Lyric Video)
Aaron Allen - Where Music Comes From (Official Lyric Video)
Music's Journey INTERVIEW #223 w/ Award-Winning Country Artist Aaron Allen New Single ''Work''
Follow Aaron Allen
Website/Facebook/Twitter/Instagram/Spotify/Apple/YouTube