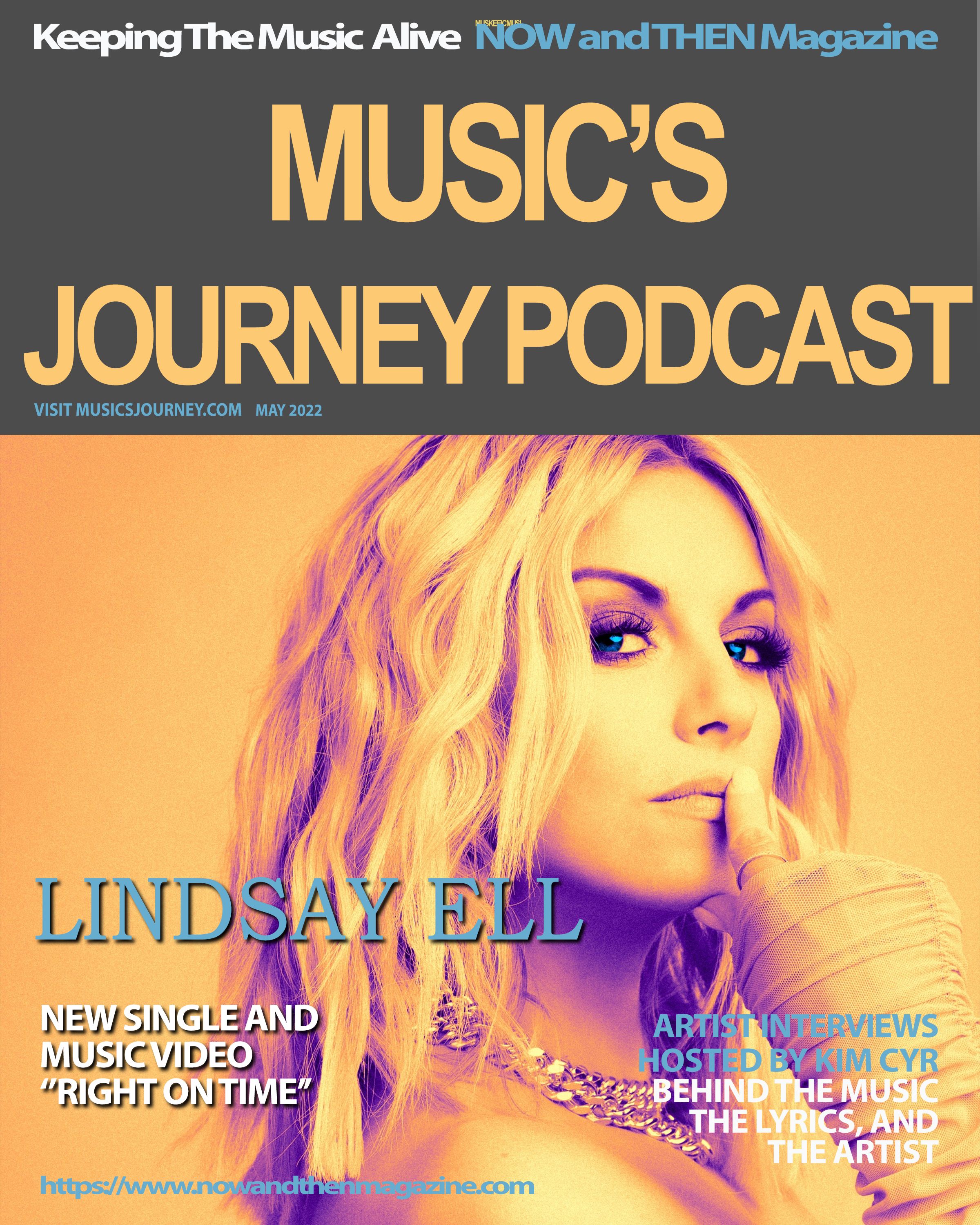 w/ Country Star Lindsay Ell 
Hosted by Kim Cyr 
Presented by NOW and THEN Magazine 
https://www.nowandthenmagazine.com 
Music's Journey Podcast INTERVIEW #158 w/ Canadian Country Star Lindsay Ell She Is Stepping Into Her Next Chapter With the Release of Her New Single ''Right On Time''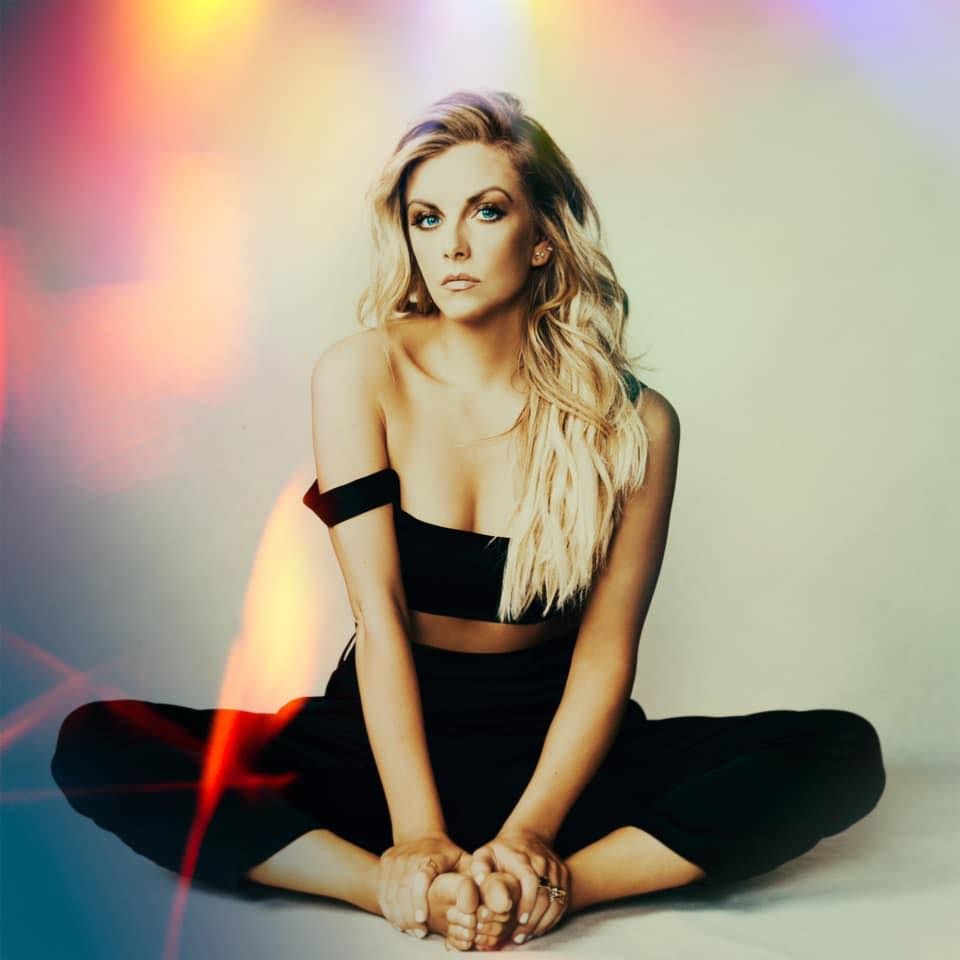 LINDSAY ELL 
New Single and Music Video 
''Right On Time'' 
Music's Journey Podcast INTERVIEW #158 w/ Canadian Country Star Lindsay Ell She Is Stepping Into Her Next Chapter With the Release of Her New Single ''Right On Time'' 
About to step onto the stage for the season finale of Citytv's Canada's Got Talent, today award-winning artist Lindsay Ell is celebrating  the release of a new single, "Right On Time."  
Putting a voice to the pressure she feels as a career-focused woman in her 30s, "Right On Time" is an anthem for anyone who has felt pressured to be something or someone they aren't while working on timelines determined by societal norms.  
"I think women spend a lot of time feeling like they might miss their 'time' in life – their time to be beautiful, to be a mother, to have their dream career, to work their ass off. It's a constant fear that we might miss the very thing we want by focusing on something else, and I think I'm just done worrying about that," said Ell. "This is a new dawn for me. I'm stepping into my new music, unapologetically feeling that I can be certain I'm right where I want to be. 'Right On Time' is my own theme song – I've been told I've missed my chance more times than I can count. If women in country believed that, we would not triumph in the way we always do. So this song is for anyone who needs to hear and be inspired by the idea that you can't be late to the party in your own life!" 
Speaking directly to fans about her fears of falling behind via TikTok earlier this week, Ell is stepping into this next chapter with a new, unmistakable confidence. Captured perfectly in the single's official music video, the surety found in Ell's delivery of every note in "Right On Time" marks the beginning of what is bound to be the biggest year yet for the multi-talented artist. 
Lindsay Ell will also be returning to the UK this summer to perform at The Long Road Festival in Leicestershire and to join The Cadillac Three on their Hillbilly Hypnotized Tour – tickets are on sale now and full dates can be found below:  
Friday, 26th August 2022 – O2 Academy, Glasgow  
Saturday, 27th August 2022 – O2 Academy, Manchester  
Sunday, 28th August 2022 – The Long Road Festival, Leicestershire  
Tuesday, 30th August 2022 – O2 City Hall, Newcastle  
Wednesday, 31st August 2022 – O2 Academy, Leeds  
Friday, 2nd September 2022 – Great Hall, Cardiff  
Saturday, 3rd September 2022 – O2 Institute, Birmingham  
Monday, 5th September 2022 – Rock City, Nottingham  
Tuesday, 6th September 2022 – The Roundhouse, London 
Lindsay Ell will also be opening for the mega country star Shania Twain at this year's Boots and Hearts Music Festival. 
Lindsay Ell - Right On Time (Official Music Video)
Music's Journey Podcast INTERVIEW #158 w/ Canadian Country Star Lindsay Ell She Is Stepping Into Her Next Chapter With the Release of Her New Single ''Right On Time'' 
KEEP UP WITH LINDSAY ELL