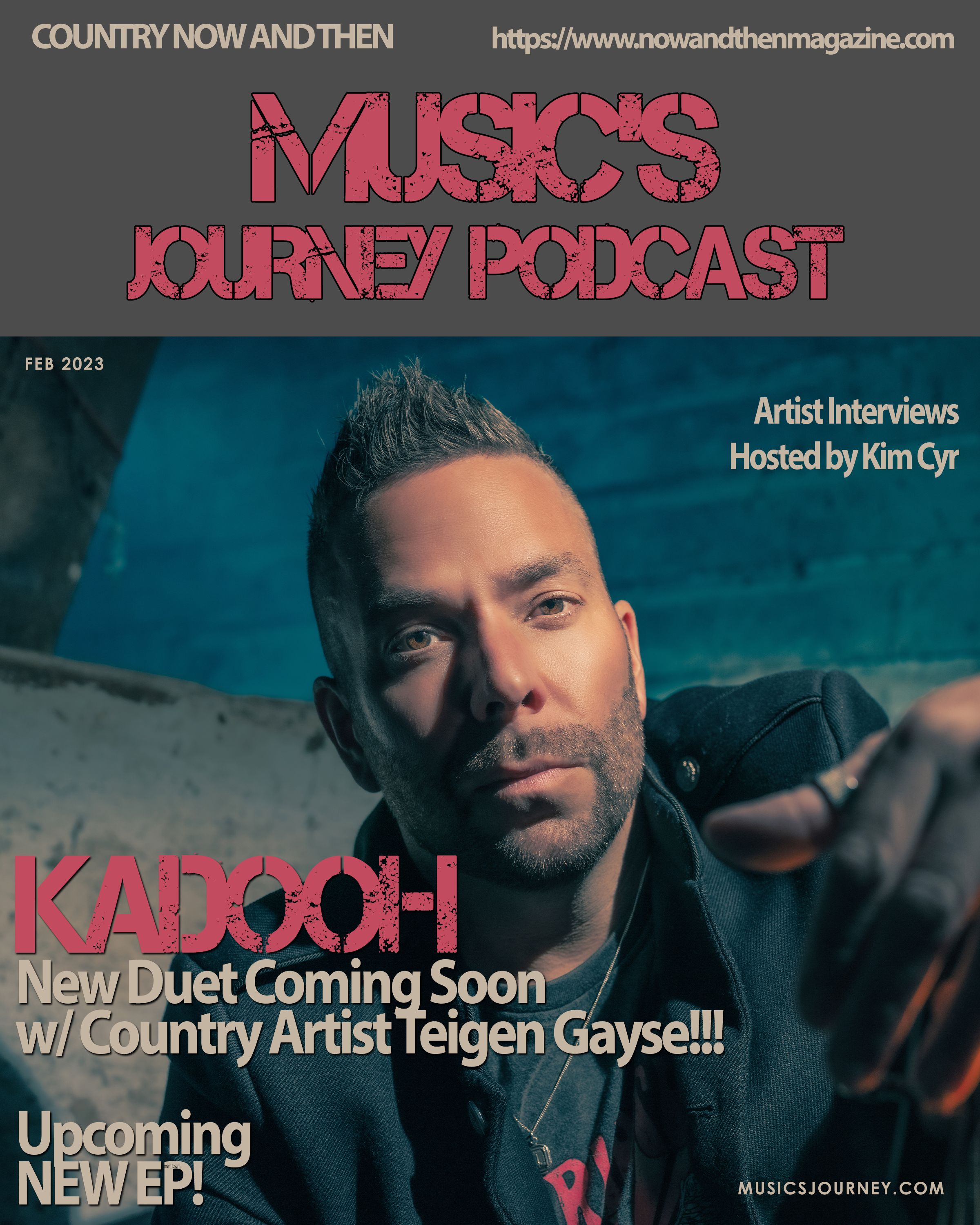 Music's Journey Podcast 
w/ Multi-Award Winning Country Artist Kadooh 
Hosted by Kim Cyr 
https://www.nowandthenmagazine.com 
Music's Journey INTERVIEW #196 w/ Multi-Award Winning Country Artist Kadooh New Music On The Way!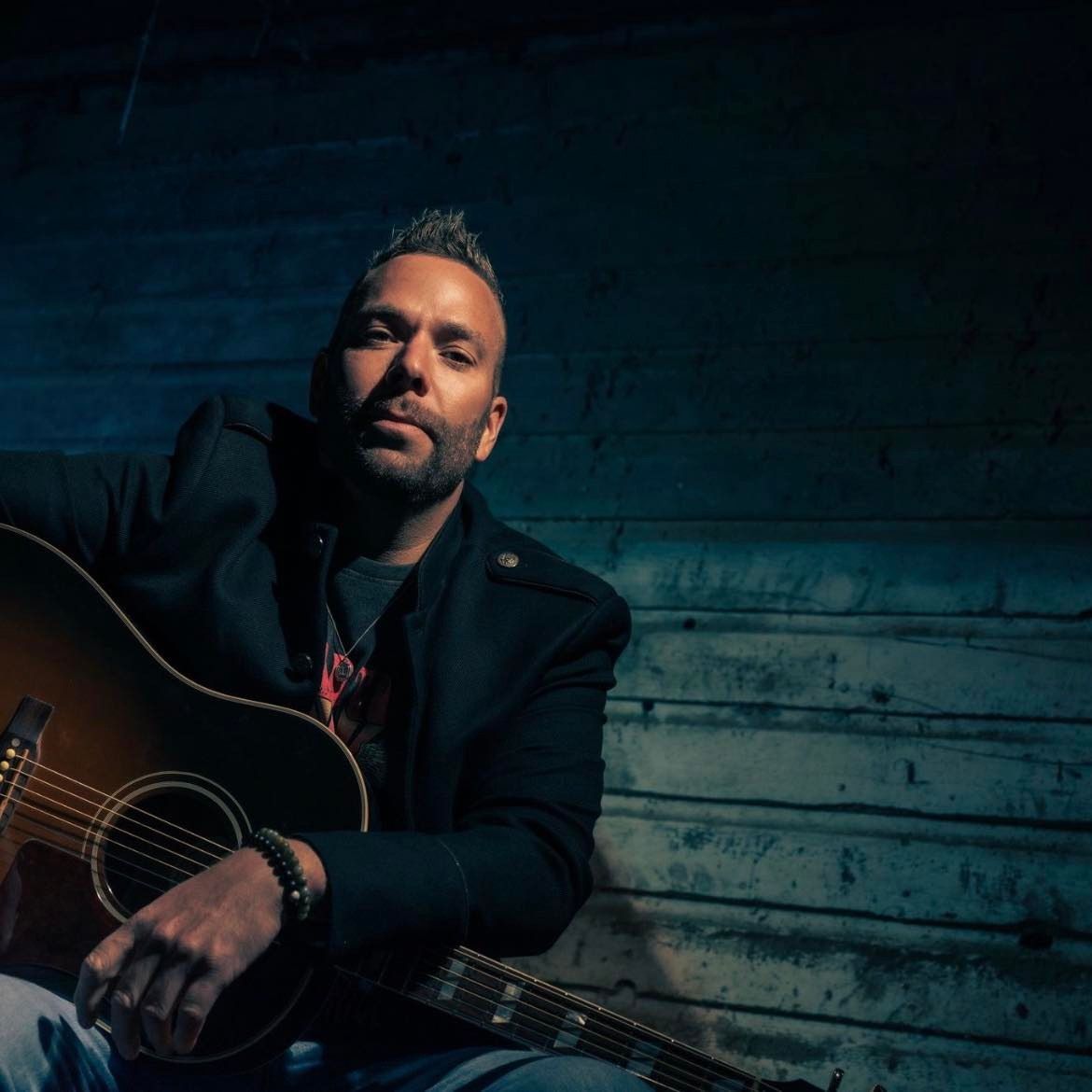 Kadooh 
Latest Single 
''Rattlesnake Bite'' 
Music's Journey INTERVIEW #196 w/ Multi-Award Winning Country Artist Kadooh New Music On The Way! 
Vancouver-based Country Artist Kadooh teamed up with Nickelback's Chad Kroeger for his latest single "Rattlesnake Bite" via 604 Records which is available on all streaming platforms.    
The track features his evolving sound, in a rocking country tune that has made fans want to get up and dance!  Fans worldwide have been turning out creative new dance routines on Tik Tok and other streaming platforms showing why this song is the ultimate party anthem. 
Kadooh's close friend, and award-winning musician and songwriter Chad Kroeger of Nickelback provided not only inspiration and influence, but also co-produced the new single.    
"Country music is a genre I've really grown to love, and I think it's opened itself up on both the pop and rock side. The parameters have really expanded, and that's been really great for me," said Kadooh. "This song is a put down your phone, get up and head to the dance floor anthem! Allowing people to let loose and burn off some much-needed steam!"   
''This latest single is another fantastic release from Vancouver-based artist Kadooh,'' says Kim Cyr, Editor in Chief for NOW and THEN Magazine, radio host, and host of the International Music's Journey Show.  ''It is the first single off his upcoming new EP that will be coming out later this year or early next year.   We've come to expect high-energy music from this artist, and "Rattlesnake Bite" is no exception.  He's an artist that has deep roots in rock music. So naturally, he brings a unique sound to his genre of country music that I absolutely love.''
''Fans are going to be thrilled to know that Kadooh will be releasing a duet this coming spring with country artist Teigen Gayse who is on fire right now in Canada.  Kadooh has several songs ready for release with his upcoming new EP.  I am so excited about his new music and can't wait to hear him play live this year at the summer festivals.  He is one entertainer that you don't want to miss.'' 
To hear my interview with Kadooh and all the new projects he has been working on, including a co-write with Nickelback, click on the link below or go to www.musicsjourney.com. 
Music's Journey INTERVIEW #196 w/ Multi-Award Winning Country Artist Kadooh New Music On The Way! 
Kadooh - Rattlesnake Bite (Official Video) 
Growing up in a small town in Alberta, Kadooh always had a passion for music as he recalls listening to Charley Pride and Conway Twitty on the way to hockey trips, leading the would-be guitarist to pour over records by Garth Brooks, John Michael Montgomery, and Brooks & Dunn. He soon would turn his passion into a career, joining the music business known as the guitarist and backing vocalist of the rock band State of Shock.    
After spending over a decade with the band, Kadooh made the decision to cross over to country, a genre he's grown to love, and step into the spotlight for the first time as a solo artist. In 2018, he won his very first country music award, earning the Ray McAuley Horizon Award at the BC Country Music Association Awards (BCCMA). In 2019, he released his debut self-titled EP and 3 singles, and the winning streak continued leading to nominations for BCCMA Male Artist of the Year, SOCAN Songwriter of the Year, Single of the Year, and Album of the Year, and ultimately taking home the BCCMA award for Video of the Year for "Somethin' to Roll on".   
Kadooh is gearing up to release a new EP later this year, which was brought together with the help of producer Jeff Johnson. The new EP will continue to reflect Kadooh's new sound — one that has found influence in not only his everyday life but an ingrained love of music as a whole.  
You can look forward to more new music on the horizon, "We have a ton of songs ready to go, and I'm really excited about it. I've poured my heart and soul into it all, and I hope everybody connects and enjoys them!"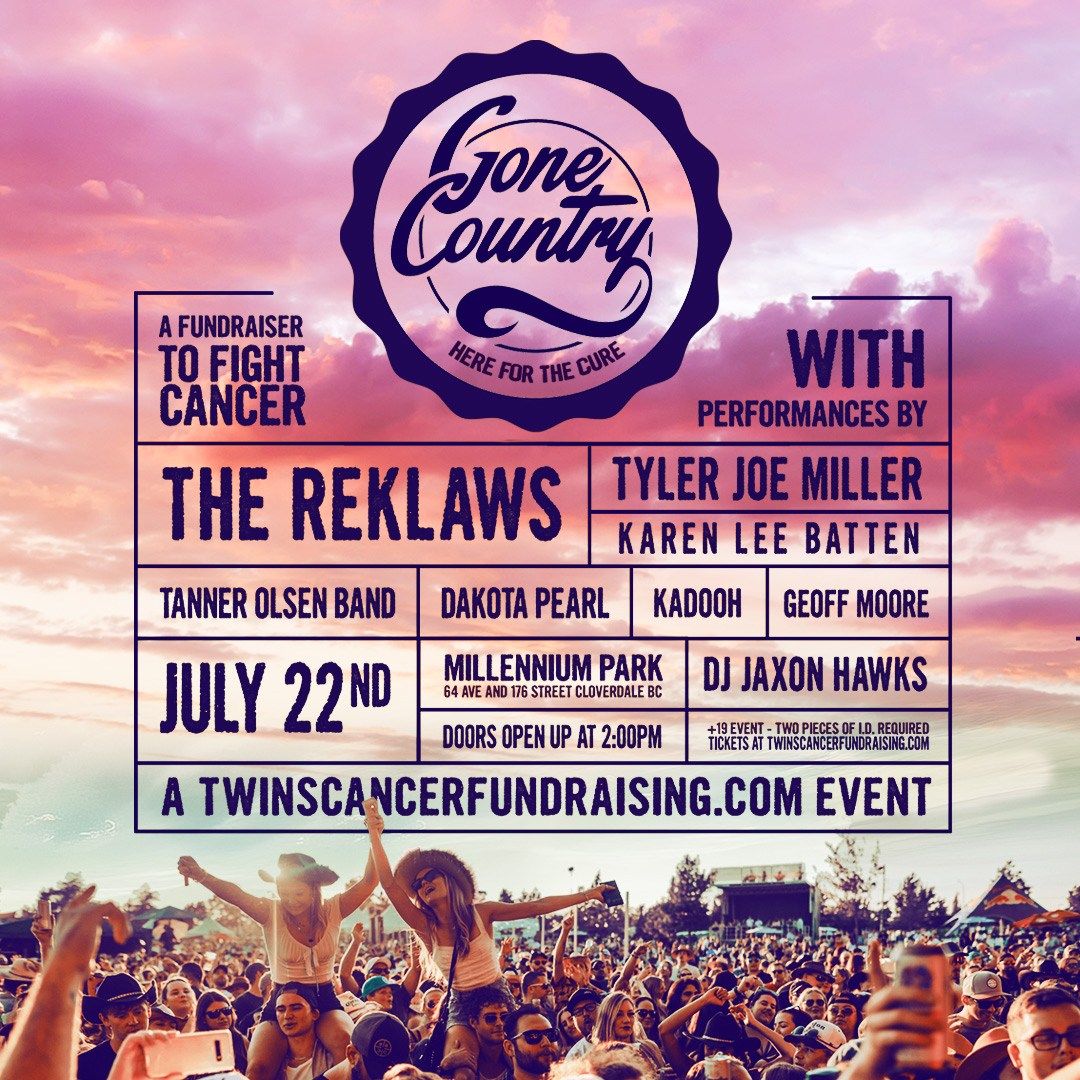 For Tickets, go to Gone Country ~ Here For The Cure #9
KADOOH - Wiser Than Me (Official Video)
Kadooh - Somethin' To Roll On (Official Video)
Music's Journey INTERVIEW #196 w/ Multi-Award Winning Country Artist Kadooh New Music On The Way! 
Follow Kadooh