w/ Country Trio New Moon Junction
Hosted by Kim Cyr
Presented by NOW and THEN Magazine
https://www.nowandthenmagazine.com
Music's Journey INTERVIEW #220 w/ Country Trio New Moon Junction Behind The Lyrics Of Their Latest Single ''Mind of Its Own''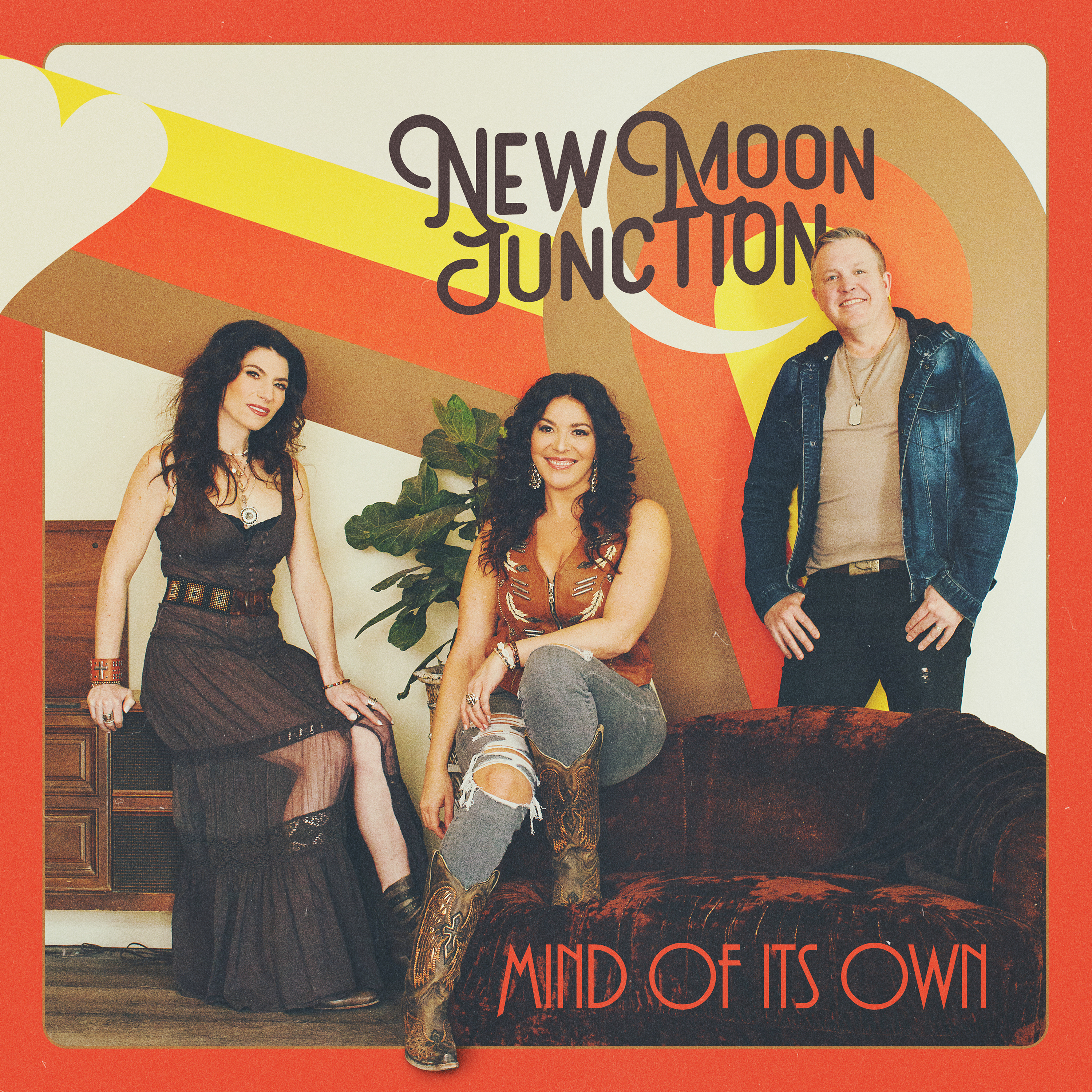 Latest Single
''Mind Of Its Own''
Music's Journey INTERVIEW #220 w/ Country Trio New Moon Junction Behind The Lyrics Of Their Latest Single ''Mind of Its Own''
You can call it Luck or Fate, but when 3 music artists find each other, and happen to sound like a Little Big Town & Fleetwood Mac mashup, you call them NEW MOON JUNCTION. After creating a solid base with their first three singles, "Real Good Kinda Thing", "The Other Side of Goodbye" and "Don't" (which had critics and fans likening them to Canada's Lady A), they are poised to release their newest single "Mind Of Its Own" in early 2023. A song about a continued longing for something or someone that you know isn't good for you. 
The Ontario-based group has an amazing creative team of collaborators working with them to turn out songs that hook you with their harmonic, distinct, and unforgettable voices. Their songs are crafted to perfection by Multi-platinum award-winning producer Jeff Dalziel. 
So how did these three find each other, especially when they are spread out all across Ontario? "Life has a way of getting you to where you are supposed to be." says
Brad. The first to discover that they had a unique sound together was Barb and Tamara. "We just really hit it off. It was an instant connection for the both of us!" Barb explains. "And from the very first time singing with Brad.....well we all had goosebumps!" 
In addition to singing in beautiful 3-part harmony, New Moon Junction bring spontaneous energy to their live performances and the group has a way of connecting with their fans that keeps them wanting more. 
On the cusp of having just signed a partnership with RÊVE MUSIC at the tail end of 2022, New Moon Junction is ready to have a break-thru year, which will leave their fans asking "Was it Luck or Fate?" 
''New Moon Junction continues to release music that delivers the feels with their latest single ''Mind Of Its Own'', says Kim Cyr, Editor in Chief for NOW and THEN Magazine, radio host, and host of the International Music's Journey Podcast.  ''Their three-part harmonies are pitch perfect with the real-life lyrics that tell the stories we have all lived.  Fans are connecting to the country hot trio because of their relatability in the stories they tell.  These are the songs that fans what to hear and New Moon Junction delivers with their live performances.  The future looks pretty bright for this country trio.  To hear my interview with New Moon Junction, go to www.musicsjourney.com or click on the link below.
Music's Journey INTERVIEW #220 w/ Country Trio New Moon Junction Behind The Lyrics Of Their Latest Single ''Mind of Its Own''
New Moon Junction - Mind Of Its Own
Music's Journey INTERVIEW #220 w/ Country Trio New Moon Junction Behind The Lyrics Of Their Latest Single ''Mind of Its Own''
Follow New Moon Junction
Website/Facebook/Twitter/Instagram/YouTube/Spotify/Apple/TikTok