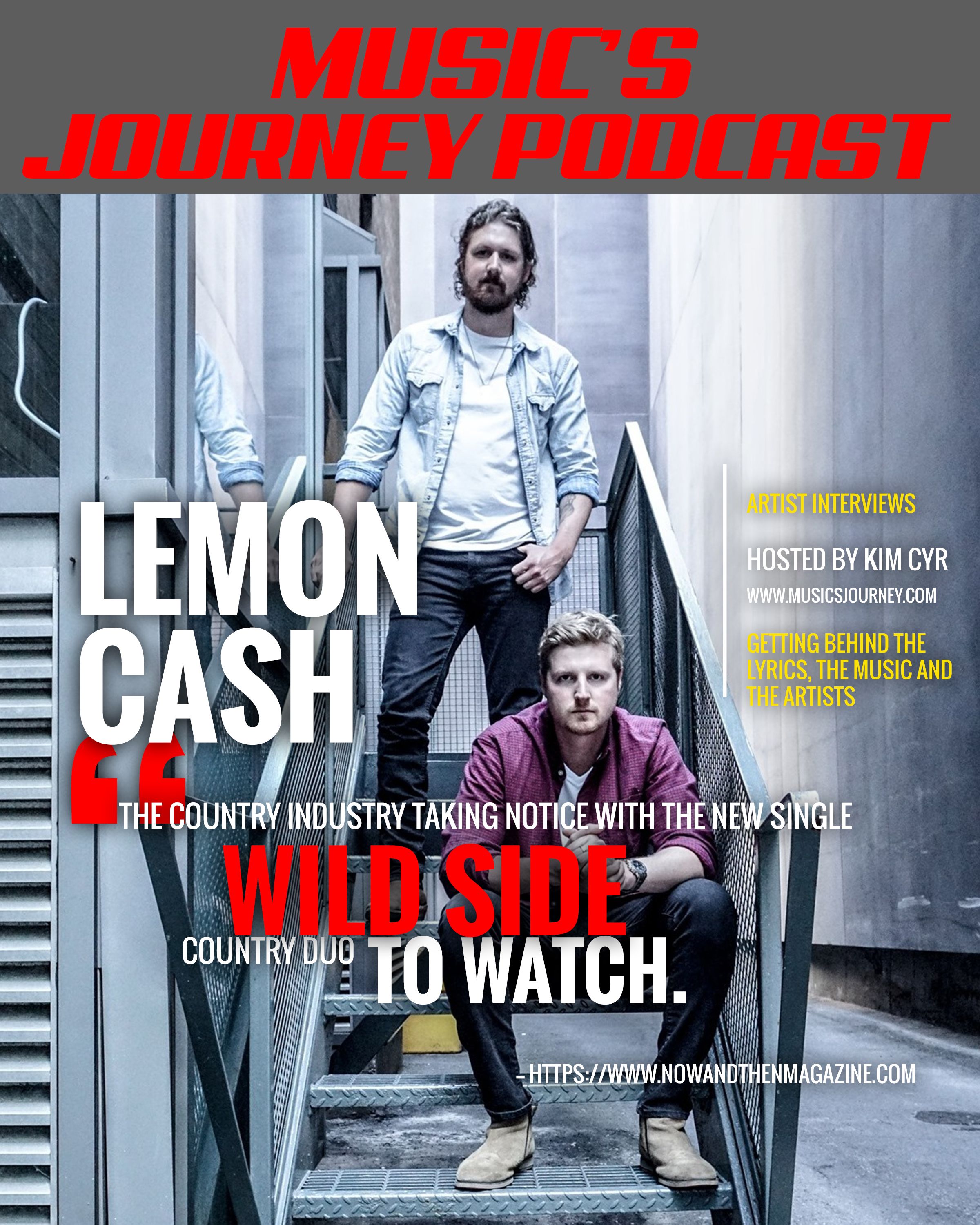 Music's Journey Podcast
w/ Country Duo Lemon Cash
Hosted by Kim Cyr
Presented by NOW and THEN Magazine
https://www.nowandthenmagazine.com
Music's Journey Podcast INTERVIEW #130 w/ Country Duo Lemon Cash New Single ''Wild Side''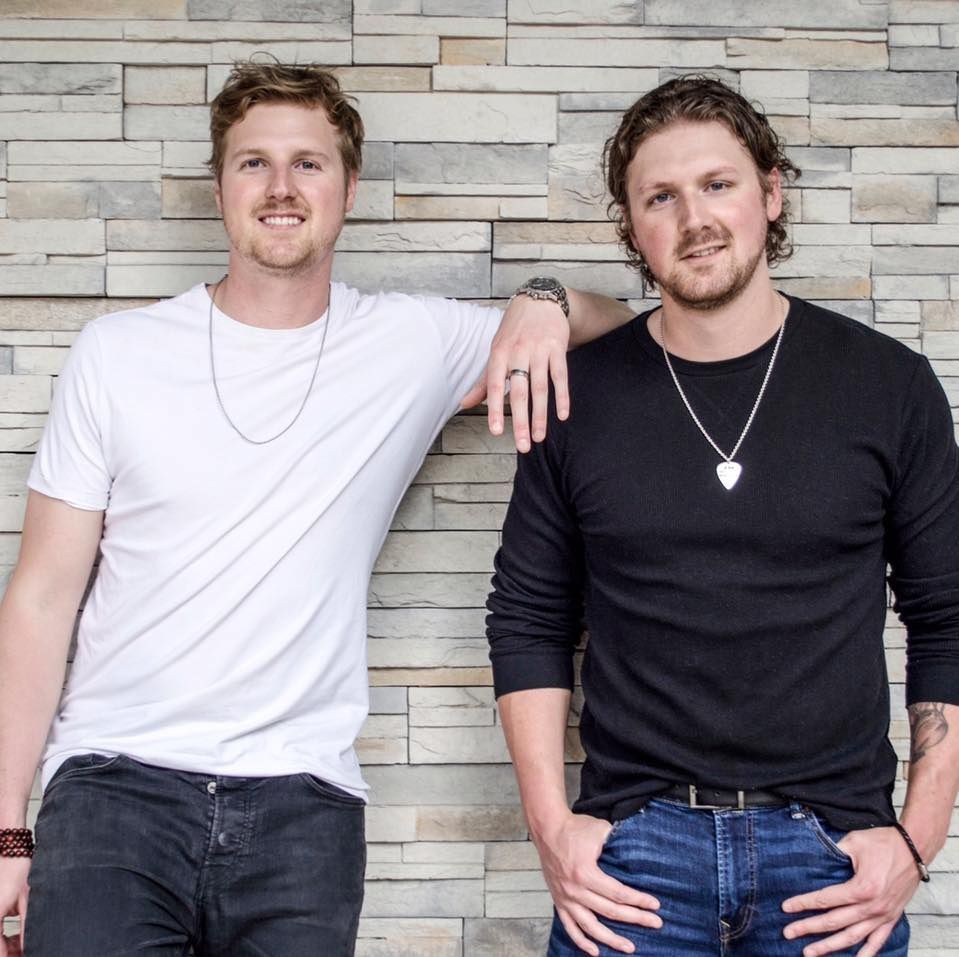 Lemon Cash
Latest Single
''Wild Side''
Music's Journey Podcast INTERVIEW #130 w/ Country Duo Lemon Cash New Single ''Wild Side''
There's a saying when life hands you lemons, make lemonade. Ottawa-born brothers, Cory and Jeff Papineau live by this saying. So much so, that they named their band Lemon Cash. The band's name was inspired by the brother's childhood when they ran a neighborhood lemonade stand. The two brothers would come home each day celebrating their hard-earned lemon cash. 
To this day they share similar interests in music and continue to write and record music together. They grew up in a very musical family along with a little sister, Taylor, who would often sing and help write songs in their music room at home. When the 3 siblings were very young, they wrote and recorded a jingle for their answering machine on their home phone line: We can't take your phone call, we're busy through and through, but leave your name and number and we'll get right back to you in acapella with three-piece harmonies. 
Lemon Cash started out as a cover band, forming an alternative rock band with some local friends from their hometown of Ottawa, Ontario. The band had success playing lots of gigs, receiving radio traction, and formed quite a substantial following for only a couple of years of playing together. 
After 3 years of playing as a five-piece band, the members of Lemon Cash decided to part on good terms and ended their days as a rock band. Looking to evolve their music, Cory and Jeff found their sweet spot and transitioned into the country world where they would come to realize this is where their tastes and personalities fit best. The inspiration to switch to the country genre came from their parents: Jeff Sr. and Sandra. They introduced Jeff and Cory to country music at a very young age.
Listening to a wide range of artists such as Patsy Cline, George Jones, George Strait, Dolly Parton, Tim McGraw, and Garth Brooks. These country legends became the inspiration for the brothers beginning to write and perform their own songs with their signature blend of harmonies and a tinge of their love of rock music thrown into the lemonade of Lemon Cash. 
"Wildside" is the new single. Written by Jeff and Cory Papineau, it is an homage to your inner child. Every so often we just need to forget about the world's problems, and grab your "Bonnie or Clyde", step out of your comfort zone, and just let go. Lemon Cash is busy writing, writing, performing at shows (drive-in's these days), and getting ready to head into the studio with Dan Swinimer (JoJo Mason, Sacha, Tyler Joe Miller, Madelaine Merlot ) to continue their artist development and turn those lemons into sweet lemonade.
''Lemon Cash has something really special and the Canadian country music industry and fans are taking notice,'' says Kim Cyr, Editor in Chief for NOW and THEN Magazine, host of the International Music's Journey Podcast, and on-air personality on 91.3 FM.   ''We are going to be hearing a lot more from these two and we can't wait.''
To hear my interview with Cory and Jeff Papineau, click on the link below.  You will hear my burning questions portion of the show that is always so much fun.
Music's Journey Podcast INTERVIEW #130 w/ Country Duo Lemon Cash New Single ''Wild Side''
Wild Side
Lemon Cash - Wine Tonight (Lyric Video)
Music's Journey Podcast INTERVIEW #130 w/ Country Duo Lemon Cash New Single ''Wild Side''
Follow Lemon Cash