CBS Hit Sitcom '2 Broke Girls' star Matthew Moy
'Adorable Han Lee' 
Interview with Kim Cyr KCM-LIVE.COM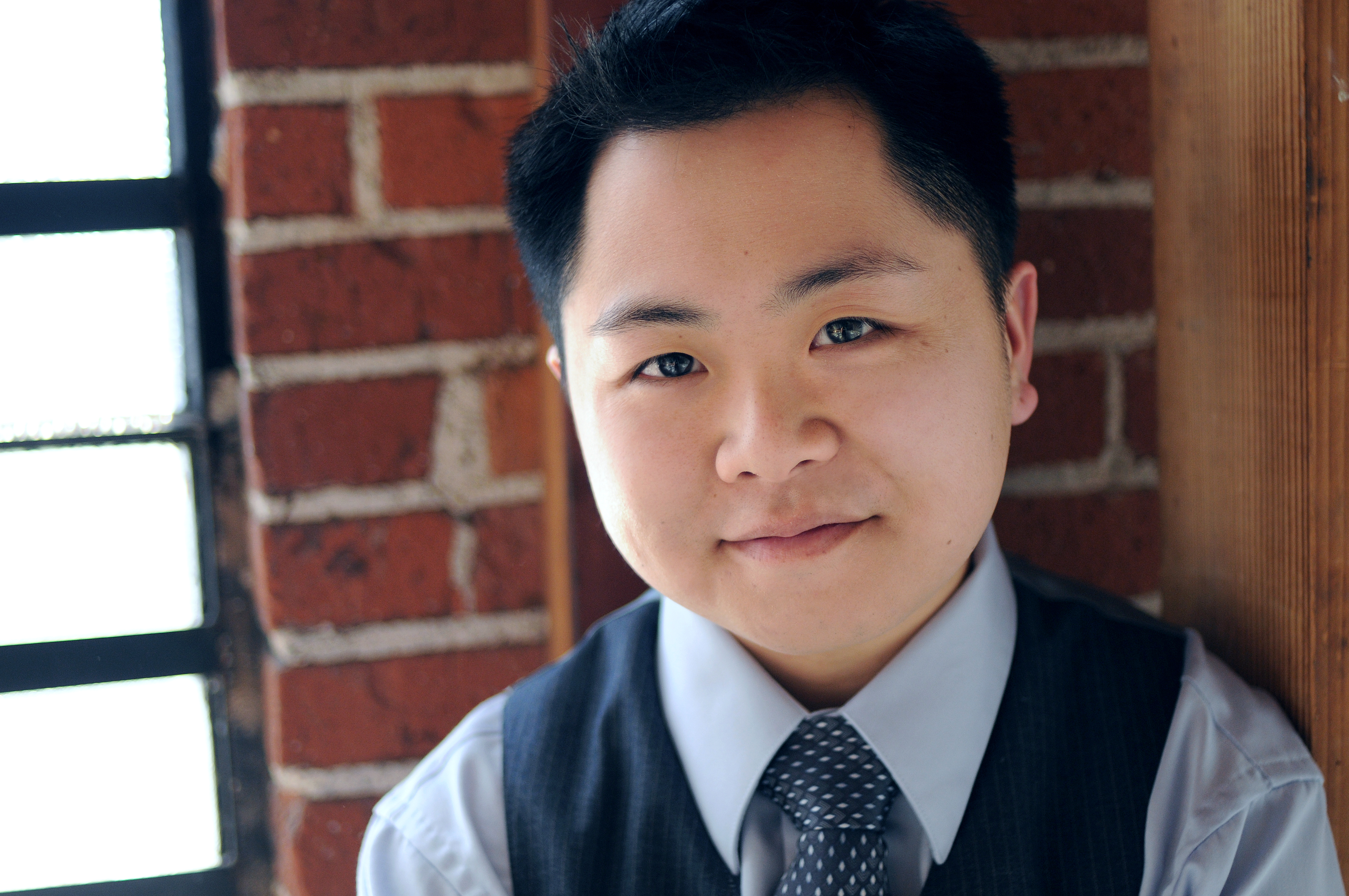 Matthew Moy is often the butt of the jokes on the CBS sitcom '2 BrokeGirls' (Mondays 8/7c), but he's quick to prove he's got hilarious jokes of his very own. On the series, currently in its six season, Moy delivers witty, obscene comebacks as Han Lee, the delightful and charming and somewhat controversial Korean owner of the Williamsburg Diner and boss of Max Black (Kat Dennings) and Caroline Channing (Beth Behrs). Fans may also recognize the actor from stints on Scrubs, The Middle, the 2011 film No Strings Attached, and as a voice on the Cartoon Network's animated series Steven Universe.   

The girls get new business

Max gets Chicken Pox

2 Broke Girls Sophie water broke
Moy took time away from running his dive diner to answer a few questions with me showing us all why we love his geniality and quick wit.  

During my interview with Matthew, we had some technical issues so you will only hear the first 3 minutes.  Here are some of the questions you missed.
Kim:  Caroline Channing or Max Black: Who would you rather be stuck on a deserted island with? 

Matthew:  Oh no, neither!

Laughter.  

Neither of them would probably get any work done to be rescued, especially with me ordering them around. Well, maybe I'd choose Max. I feel like she'd have a lighter at least. 

Kim:  What is the funniest experience you have had with a fan?

Matthew:  I meet a lot of fans at the grocery store, especially Costco. I like a good deal folks!

Kim:  What is your favourite memory on the show so far?

Matthew:  Oh boy, well let me see.  I know, the best memory so far when Kat Dennings grabs my butt.

Laughter

Kim:  If you have music playing in your trailer, what would it be?

Matthew:  Back in Black by AC/DC. I can listen to it over and over and still be pumped up!  I love it!

Kim: Do you have stage fright before you go on?

Matthew: This isn't a story, but a fact: I don't eat a few hours before I get onstage. I get too bloated if I eat. I guess it's nerves. I have a sensitive stomach, folks!  Not good to be around...ha!

Kim:  Give me your best gangster impression as Han Lee!

One answer I wish I could play back for you as it just isn't the same unless you hear it.  Maybe we will get to ask Matthew in another interview because it was hilarious!

Kim:  The creator of this sitcom did such an amazing job with the characters in this show...how is it working with the cast?

Matthew:  Many layers of success for the show. 1) Our cast is amazing and we have GREAT chemistry. Chemistry is not to be taken lightly. It can make or break a team. 2) FANTASTIC writers and the jokes they write. 3) Michael Patrick King. He KNOWS success. He already lived it when he did SEX AND THE CITY. Every day I watch his work ethic, and it is like no other. He sets the excellence bar very high. I've learned a lot!
Kim:  If you had the chance to share the stage or have a role in a film with anyone dead or alive, who would that be?

Matthew:  Bruce Lee or Jack Lemmon
Kim: Where can we and the fans keep up with you online to stay up-to-date on all your projects? 
Matthew: On Instagram and Twitter @TheMoyWonder
Born and raised in San Francisco, Moy followed his love of animation and began studying voice over.  
  
His video game voice over credits include "G.I. Joe: The Rise of Cobra," "Blur" and the "White Knight Chronicles" saga. 
Moy's television credits include "Scrubs" and "The Middle."  
  
He also appeared in the feature film, "No Strings Attached."  
  
Currently, he studies acting at the Atwater Playhouse and Gray Studios. 
Moy enjoys bungee jumping, wine tasting and cats, and is a proud supporter of Habitat for Humanity.  
  
Currently, he resides in Los Angeles.  
  
His birth date is February 3rd .

Make sure to tune in to see more of Moy on the upcoming episodes of '2 Broke Girls' on CBS every Monday at 8 pm EST! Also follow Moy on twitter (listed below with the rest of the cast) and catch him on Cartoon Network's Steven Universe. Lots going on for him and we can only imagine what more is to come.


To interact with the cast during the show and after, you can go to twitter:

Matthew Moy - https://twitter.com/TheMoyWonder/
Kat Dennings - https://twitter.com/OfficialKat
Beth Behrs - https://twitter.com/BethBehrs
Jonathan Kite - https://twitter.com/JonathanKite
Garrett Morris - https://twitter.com/_garrettmorris
Jennifer Coolidge - https://twitter.com/jencoolidge

Written by Kim Cyr