w/ Country Artist Brian John Harwood
Hosted by Kim Cyr
Presented by NOW and THEN Magazine
https://www.nowandthenmagazine.com
Music's Journey INTERVIEW #205 w/ Country Artist Brian John Harwood Unveils What Is Sure To Be His Next Hit With New Single ''Nothing More Country Than That'' Feat Jason Blaine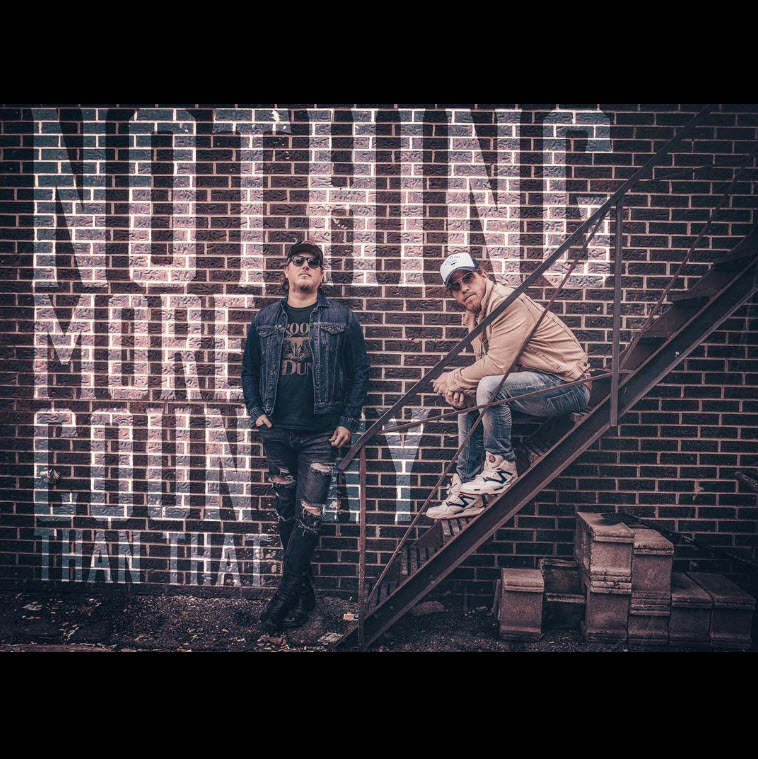 New Single
''Nothing More Country Than That''
Feat Jason Blaine
Music's Journey INTERVIEW #205 w/ Country Artist Brian John Harwood Unveils What Is Sure To Be His Next Hit With New Single ''Nothing More Country Than That'' Feat Jason Blaine
Brian John Harwood is no stranger to the world of Canadian country music. He has made a name for himself as both a solo artist and as one half of the duo Kansas Stone. 
BJH has released his latest single "Nothing More Country Than That" featuring Jason Blaine. This song takes a refreshing look at what it means to be "country" and the importance of staying true to those roots of real family values and real friendships along the way.  
'''Nothing More Country Than That' is sure to be the next hit for one of my favorite artists, Brian John Harwood,'' says Kim Cyr, Editor in Chief for NOW and THEN Magazine, radio host, and host of the International Music's Journey Show.  ''I love the message in this catchy, toe-tapping song that is going to rent some space in your mind.  Instilling values into our lives, the kind of values that run deep for Harwood that you can hear in the lyrics of this song.  This one is something special.''
BJH and Jason Blaine remind listeners that being "country" is not just about owning a pickup truck or wearing cowboy boots and a cowboy hat …
It's about the values and traditions that we stand for that define who we are as individuals and who we choose to be as a society.  A society that cares about one another.
The song celebrates the importance of staying connected to our roots, whether we grew up on a farm, in a small town, or in the city. It's about having pride in our last names, being respectful to others, and keeping our word.
''It's in a handshake and it's in your last name, it's in the way that you were raised going as deep as your roots, from the blue on your collar, down to the dirt on your boots, it's how you treat that girl when she is holding your hand, you meet her kin, it's all yes, sir and thank you, mam, nothing more country than that.''
It's about embracing kindness, giving back, polite gestures just because, lending a neighbor a hand, instilling morals that were taught to us since childhood, such as saying "please" and "thank you" caring about the consequences of our actions, and choosing to do the right thing instead even when no one is watching.
Harwood and Blaine's collaboration is perfect in its timing.  Harwood had the idea of this song but it just didn't seem like the right time or project to release it.  Well, it doesn't get any more perfect than right now.  Delivering a timely message and reminder that in today's fast-paced world, it's easy to forget where we come from and the values that make us who we are today. "Nothing More Country Than That" urges us to strive to stand for these qualities every day of the year.
To hear my interview with Brian John Harwood, go to www.musicsjourney.com or click on the link below.
Music's Journey INTERVIEW #205 w/ Country Artist Brian John Harwood Unveils What Is Sure To Be His Next Hit With New Single ''Nothing More Country Than That'' Feat Jason Blaine
Nothing More Country Than That
BJH believes the path to success in the music business is paved with hard work and songs that come from an honest place. You can get to know Brian by listening to his songs and watching his music videos "All That I Was Missing", "Dad", "Good Boy",  and "First" to name a few.  He believes in sharing who he is and what he values through his writing.
Along with his successful singles as a solo artist, BJH is known for being 1/2 of the country duo Kansas Stone along with Matt Davey.
There were lots to talk about with Brian including the latest update on his adorable 17-month-old twin girls, the ceremony celebration for their wedding in Costa Rica, the never-ending changes in the music industry, this amazing new chapter in his life, and his new music.   
There are some cool fun facts that you might not know that you don't want to miss in my interview with BJH.  
There's no slowing Harwood down from living a life full of family & constant new music set to release that keeps taking his career to a new level.
Music's Journey INTERVIEW #205 w/ Country Artist Brian John Harwood Unveils What Is Sure To Be His Next Hit With New Single ''Nothing More Country Than That'' Feat Jason Blaine
Follow Brian John Harwood