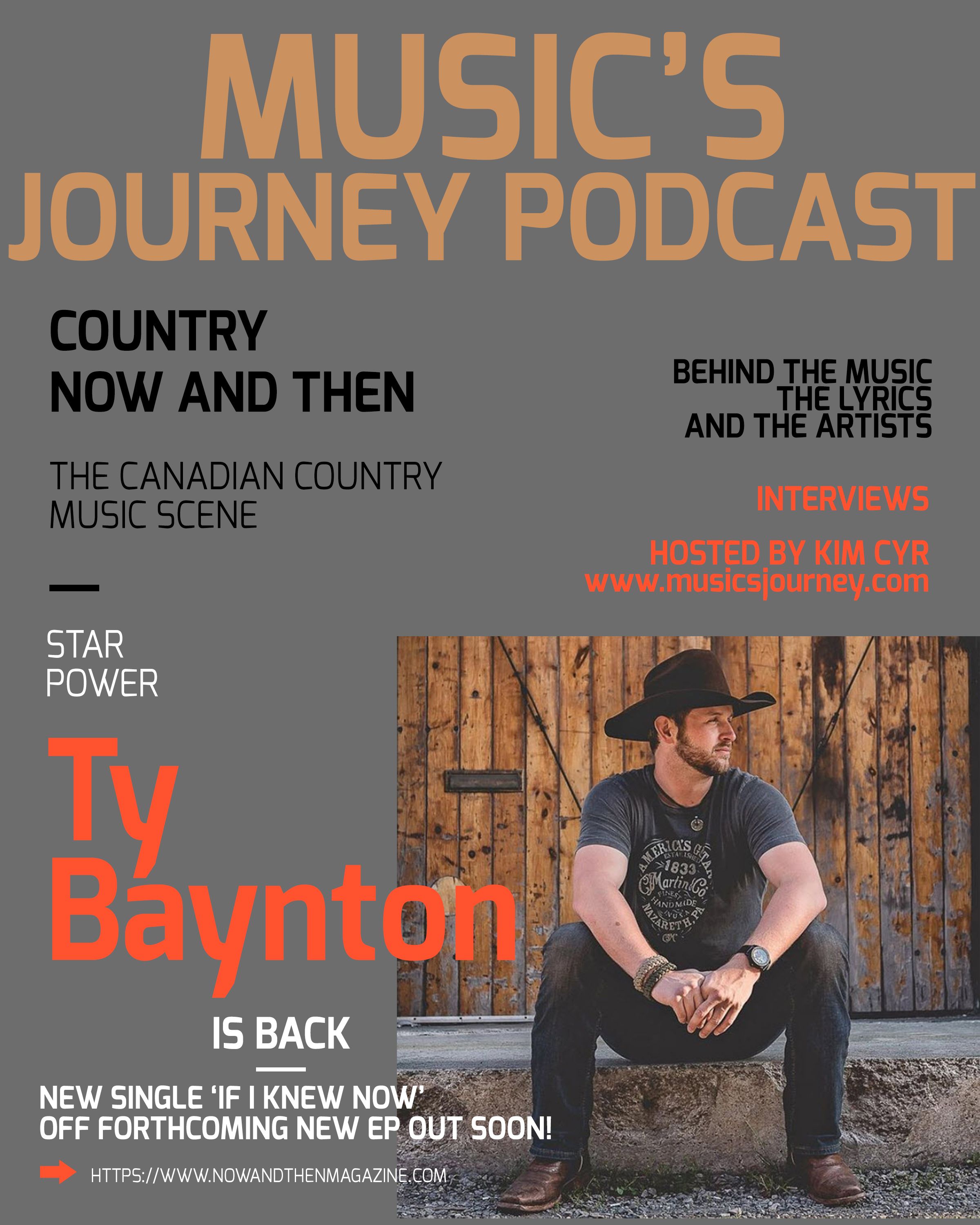 Music's Journey Podcast  
w/ Country Artist 'Ty Baynton''  
New Single  
''If I Knew Now''  
Hosted by Kim Cyr  
Presented by NOW and THEN Magazine  
https://www.nowandthenmagazine.com  
Music's Journey #INTERVIEW w/ Country Artist ''Ty Baynton'' His New Single ''If I Knew Now'' Listen HERE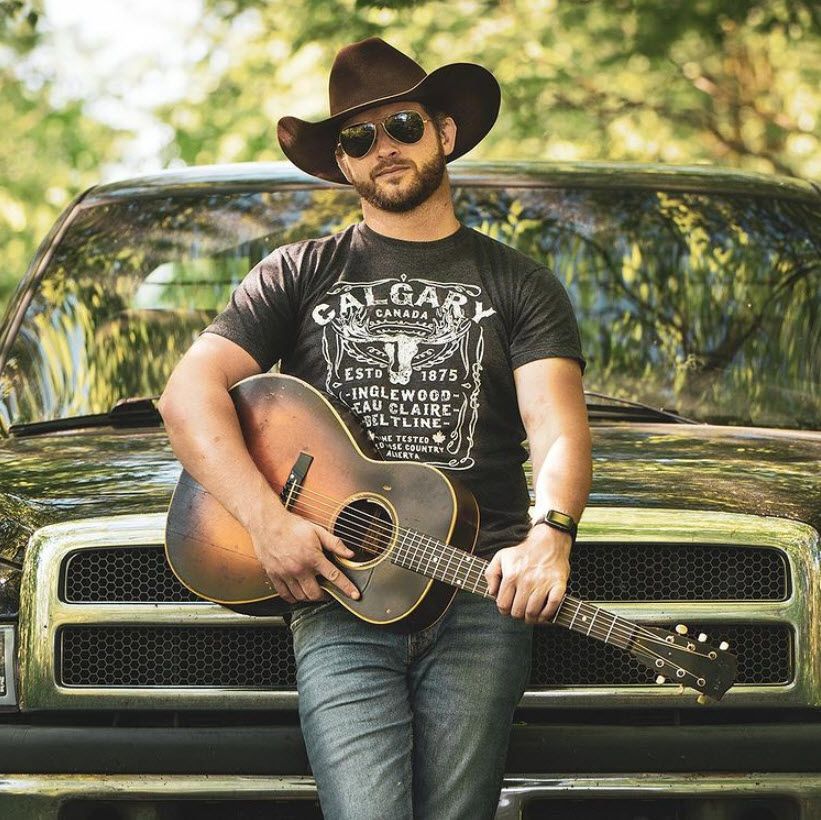 Ty Baynton  
New Single  
''If I Knew Now''  
Music's Journey #INTERVIEW w/ Country Artist ''Ty Baynton'' His New Single ''If I Knew Now'' Listen HERE
''Ty Baynton has delivered fans the rock fuelled country songs we all know and love and he is back with his lead new single 'If I Knew Now' off his forthcoming 6 track new EP,'' says Kim Cyr, Editor in Chief for NOW and THEN Magazine, host of the International Music's Journey Podcast and radio host at 91.3 FM Bluewater Radio.  
Since COVID hit, Ty has taken some much-needed time with family and friends after coming off a west coast tour.  Ty routinely performs 150-200 shows a year and spends much of his time in between writing and recording in the studio.    
Since the world shut down the opposite happened, and he realized how much he had been missing out on. Birthdays, family get-togethers.  ''Family is so important and I have learned the trick for many of us will be finding a balance between everything when we are allowed to return to "normal".  
Ty says, "The time off has enabled me to focus my attention on new music and refocus what I want to accomplish moving forward."  
'If I Knew Now' is the lead-off single of his upcoming 6 track EP album that was recorded at Catherine North Studios, in Hamilton, ON.  The century-­old converted church is home to many iconic Canadian and International recording artists including Gord Downie, City & Colour, Feist, Broken Social Scene, Arkells, The Glorious Sons & more.  The EP is set to release soon.   
We all think we have this thing called 'Life' figure out.  Where we think we are going, what's coming up next in the whole life plan thing.  We can all relate to these thoughts and feelings when we start out working towards our career goals, dreams of what we see our lives looking like,  having a family, and traveling the world.  Life rarely works out as we planned because life happens and things change.  We are seeing that now in the past year when COVID hit.  Life isn't meant to be controlled and the song 'If I Knew Now' reflects that and having those feelings about doing things differently in our lives.  The truth is, we probably wouldn't have done them much differently.    
Ty and some friends were hanging out throwing song ideas back and forth and started talking about how we thought our first relationship would last forever, our dog would never get old, etc and the song came together pretty quick.''  
Ty is also busy back in the studio working on a second album right now.  There is some great music coming out of the Baynton camp so we have lots to look forward to in the upcoming weeks ahead.  
To check out my full interview Ty Baynton, click on the link below.  Don't forget, you can check all the interviews with the artists your love on www.musicsjourney.com.  You can also listen to all the podcast interviews on all streaming platforms under Music's Journey Podcast. 
Music's Journey #INTERVIEW w/ Country Artist ''Ty Baynton'' His New Single ''If I Knew Now'' Listen HERE
Ty Baynton - If I Knew Now - Catherine North Sessions (Behind the Scenes)
Ty Baynton - If I Knew Now (Lyric Video) 
Wrong Turns
Ty Baynton - I'll Never Know - Live at Dallas Nightclub - Official Video
Ty Baynton - Lightning In A Bottle (Lyric Video) - YouTube
Ty Baynton - Canadian Country Boy (Official Music Video)
 Music's Journey #INTERVIEW w/ Country Artist ''Ty Baynton'' His New Single ''If I Knew Now'' Listen HERE 
Follow Ty Baynton