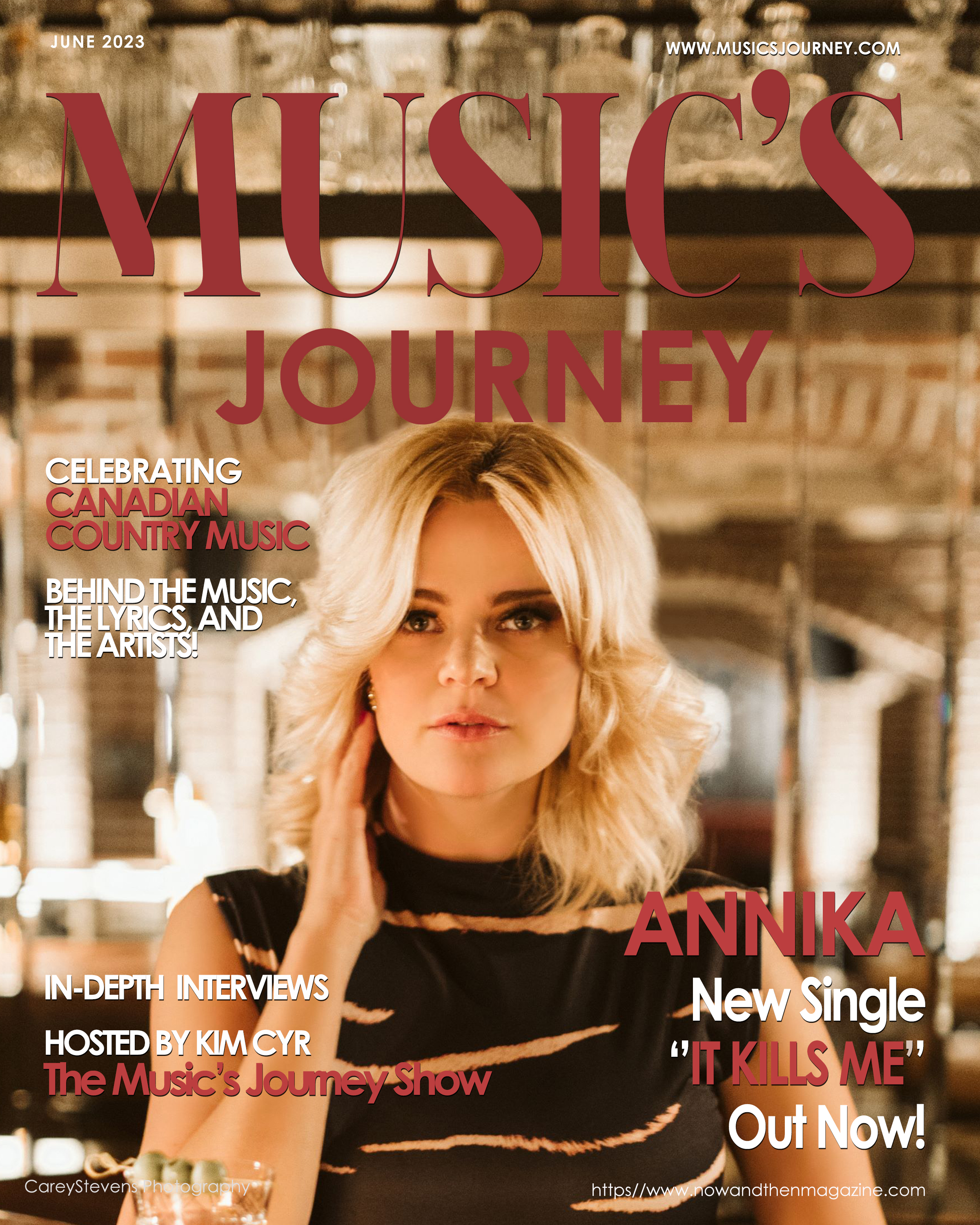 w/ Country Star ANNIKA
Hosted by Kim Cyr
Presented by NOW and THEN Magazine
https://www.nowandthenmagazine.com
Music's Journey INTERVIEW #228 w/ Country Star ANNIKA Alluring New Single ''It Kills Me''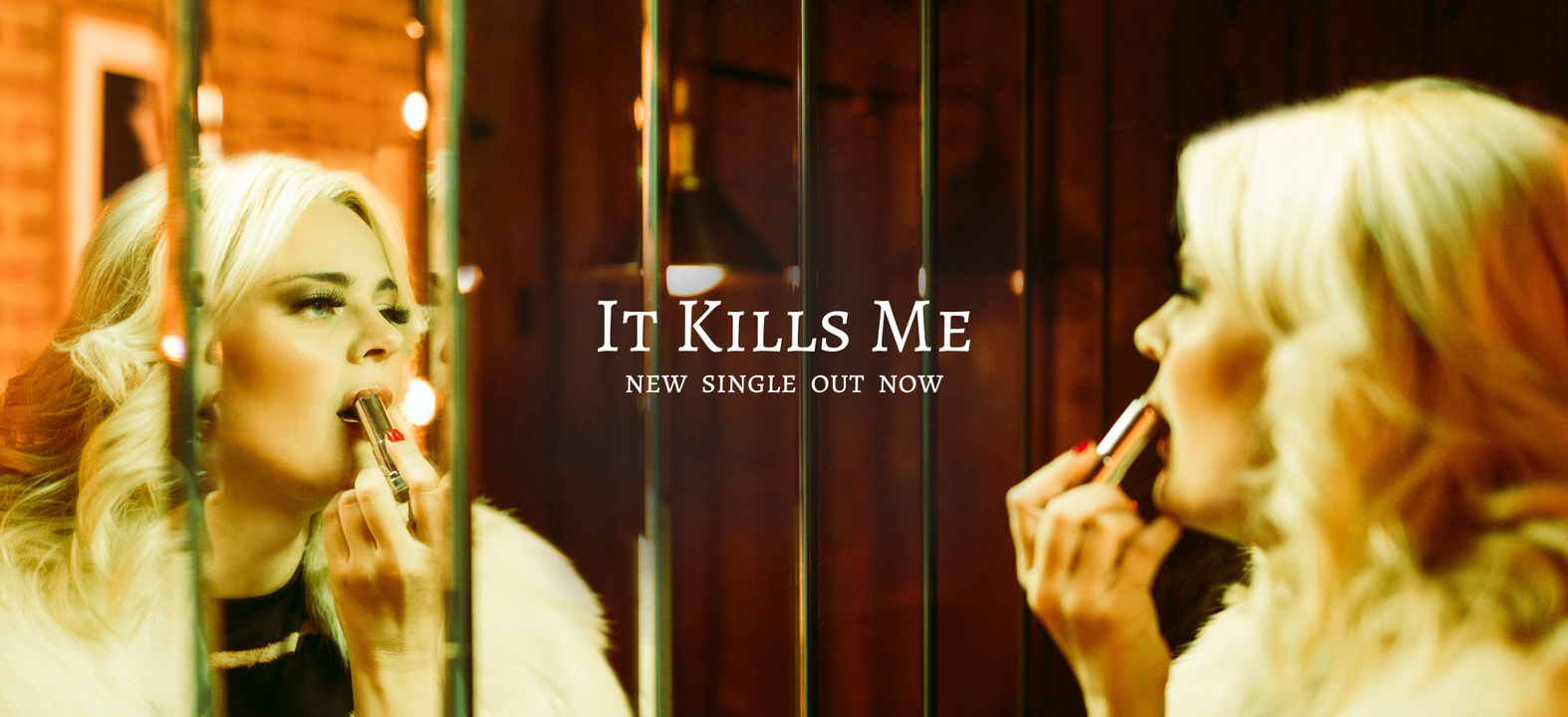 New Single
''It Kills Me''
Music's Journey INTERVIEW #228 w/ Country Star ANNIKA Alluring New Single ''It Kills Me''
Country star ANNIKA releases her new single "It Kills Me" a mesmerizing, seductive track that instantly captivates the listener with its sultry sound. Produced by ANNIKA's husband, JUNO award-winning Spencer Cheyne, the track's instrumentation reflects an emotional rollercoaster, building from a subtle, subdued arrangement to a grand, sweeping finale that leaves a lasting impact on the listener. 
"This song is a departure from previous releases as the track is dramatic and cinematic. It tells the story of a scorned woman who has been harshly treated by the love of her life, but keeps coming back for more," said ANNIKA. "Although the story isn't representative of my life right now, I had fun creating the song imagining the thoughts of a woman who has been hurt so badly." 
ANNIKA has been engaging and entertaining audiences around the world since 2014 as the lead singer of the CCMA-nominated country-pop duo Leaving Thomas, and now, as a highly anticipated solo artist.
As a classically trained pianist and vocalist, ANNIKA has performed around the world, from bustling cruise ship piano bars to national television as a Top 11 Canadian Idol finalist, and even hosting the Calgary Stampede Grandstand show with a combined audience of over 200,000 people. 
Her debut solo single, "I Really Don't Want To," reached No.33 on the CBC Country Top 40 chart, was in the Top 40 at Mediabase for 5 consecutive weeks, and was in the Top 50 on the Billboard Country Chart for 4 weeks. ANNIKA continued to rise in success with the release of her sophomore single, "Encore" (duet with Brett Kissel), which was nominated for 3 YYC Music Awards, followed by her debut EP, Stand Still (2022), which accumulated over 500,000 streams within 2 weeks of its release.
''ANNIKA is a force in every way,'' says Kim Cyr, Editor in Chief for NOW and THEN Magazine, radio host, and host of the International Music's Journey Podcast.  ''ANNIKA is one of the best country singers here in Canada.  There is nothing she can't sing.  She is also an incredible songwriter.  If any songwriter has the opportunity to write with ANNIKA, they are very fortunate. ANNIKA is so talented and she is the complete package.  She shines on stage as an entertainer and artist.''  
''It is always a pleasure to catch up with ANNIKA to chat about her new single ''It Kills Me'' and the shows coming up.  You don't want to miss this one!''
To hear my interview with ANNIKA, go to www.musicsjourney.com or click on the link below.
Music's Journey INTERVIEW #228 w/ Country Star ANNIKA Alluring New Single ''It Kills Me''
ANNIKA - Strangers
ANNIKA - Stand Still
ANNIKA - I Really Don't Want To
Music's Journey INTERVIEW #228 w/ Country Star ANNIKA Alluring New Single ''It Kills Me''
Follow ANNIKA