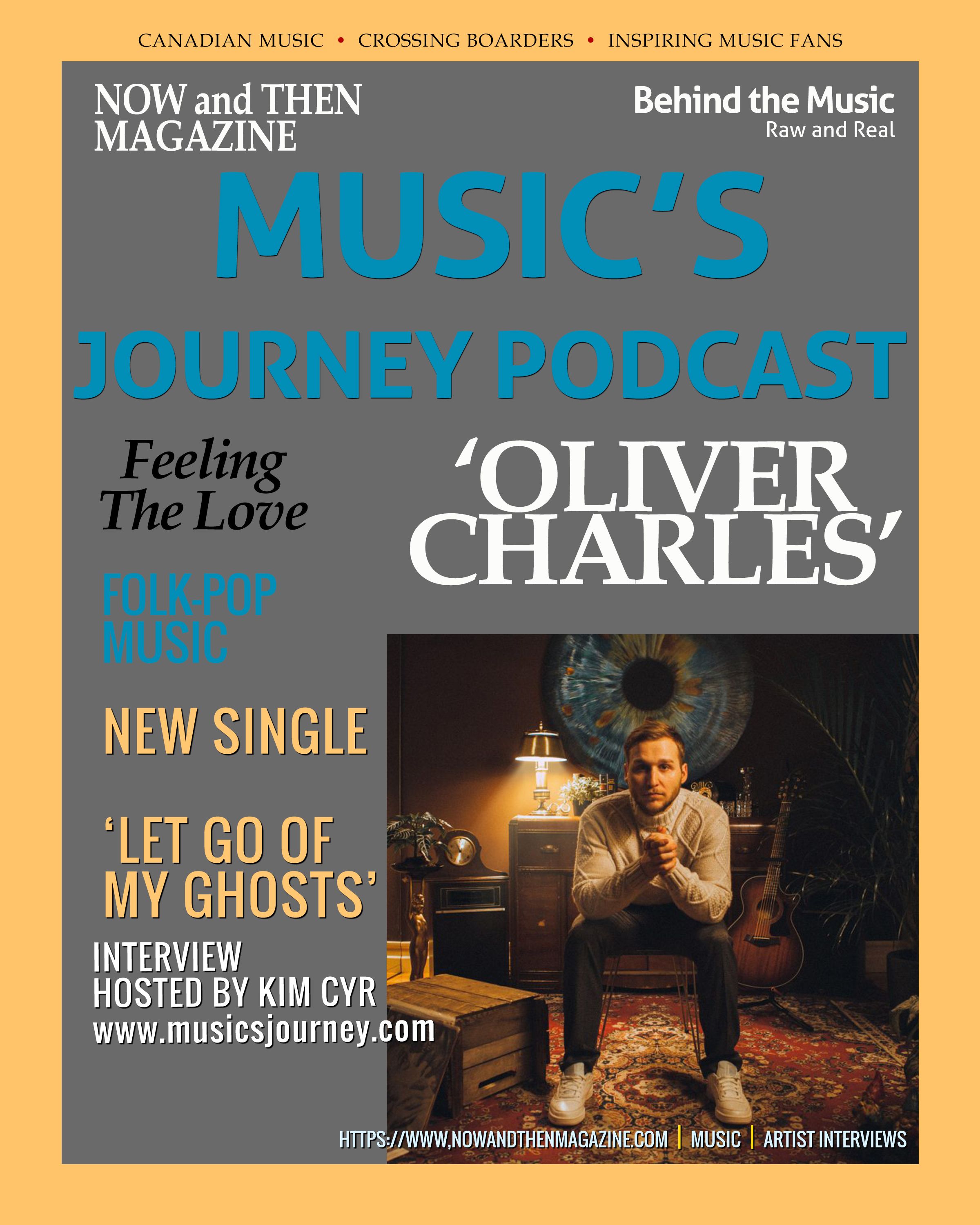 Music's Journey Podcast   
INTERVIEW   
w/ Folk-Pop Artist 'Oliver Charles'   
Hosted by Kim Cyr   
Presented by NOW and THEN Magazine   
www.musicsjourney.com   
https:///www.nowandthenmagazine.com  
Music's Journey Podcast INTERVIEW w/ The Inspiring Folk Pop Artist 'Oliver Charles' Click HERE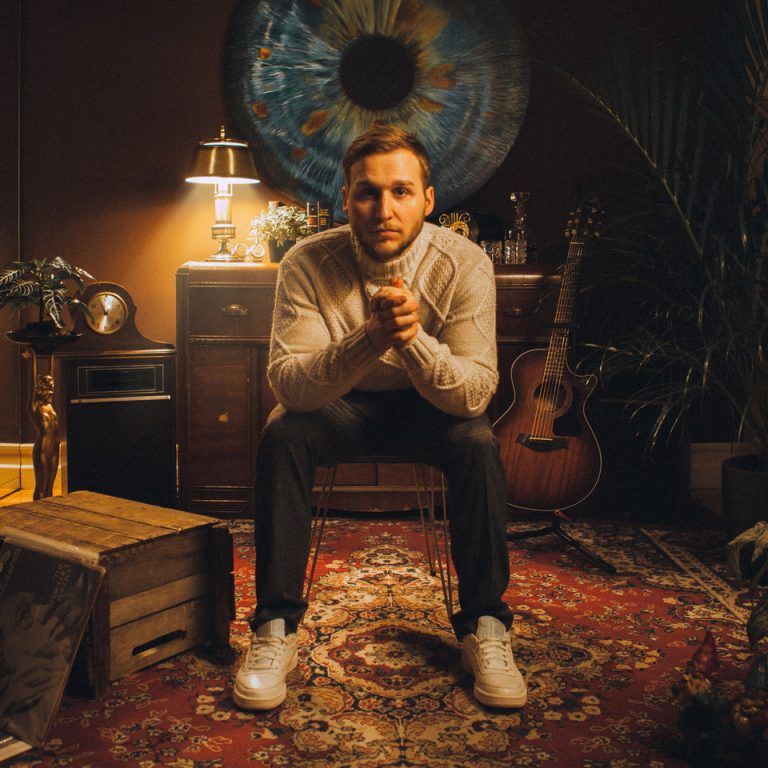 Folk-Pop Artist
New Single  
Music's Journey Podcast INTERVIEW w/ The Inspiring Folk Pop Artist 'Oliver Charles' Click HERE   
 Montreal-based Folk- Pop Artist singer-songwriter Oliver Charles has been working on developing his singing and writing abilities over the past several years.  He has been in the studio for the past 2-3 years.   
Coming from a musical family, Charles discovered his passion for music in his teens, teaching himself to play piano and the guitar and taking inspiration from artists such as Jack Johnson, Billy Joel, Rufus Wainwright, Josh Groban, and Ed Sheeran.  
After perfecting his sound, Charles released a handful of singles including "Follow Me" in 2017 which peaked at #3 and was named "Hit of The Week" on the Quebec English charts. Charles continued to release singles "Waiting for My Call," "Hypnotizing," and "Will I See You Again," reaching over 1 million combined digital streams.   
After an intense period of writing and recording alongside the well-respected producers The Grand Brothers (Pascale Picard, Kevin Parent, Bran Van 3000), Charles is getting prepared to release his debut album in 2021.  
I had the opportunity to chat with Oliver Charles about his latest single "Let Go Of My Ghosts", music industry challenges, and what's next.  
'Let Go of My Ghosts is a pop-folk-infused tune about the attempt to overcome trust issues after an emotional breakup and having the faith to love again. When past experiences outweigh your optimism in romance, the process of falling in love again might uncover trust issues that simply discourage you from committing to someone new.'   
''Oliver Charles has a vision that is absolutely beautiful within his artistry with a heart bigger than life and that is what I admire about him and his music,'' says Kim Cyr, Editor in Chief of NOW and THEN Music and host of the International Music's Journey Podcast.   ''Charles has the ability to tap into his soul and really feel with his heart and that is what makes him special with the music he writes.  The folk singer-songwriter style of writing allows the listener to emotionally go along the journey he takes you on by exposing that raw vulnerability in real-life situations.  I get everything he writes.  It was my pleasure to get to know Charles and see the bright light that he shines upon us all.  Check out my interview with this rising star.  Click the link below.  
Music's Journey Podcast INTERVIEW w/ The Inspiring Folk Pop Artist 'Oliver Charles' Click HERE   
'Let Go Of My Ghosts' Check It Out HERE  
Hypnotizing - Oliver Charles (Official Music Video)
Oliver Charles - Follow Me [Official Video]
Follow Oliver Charles