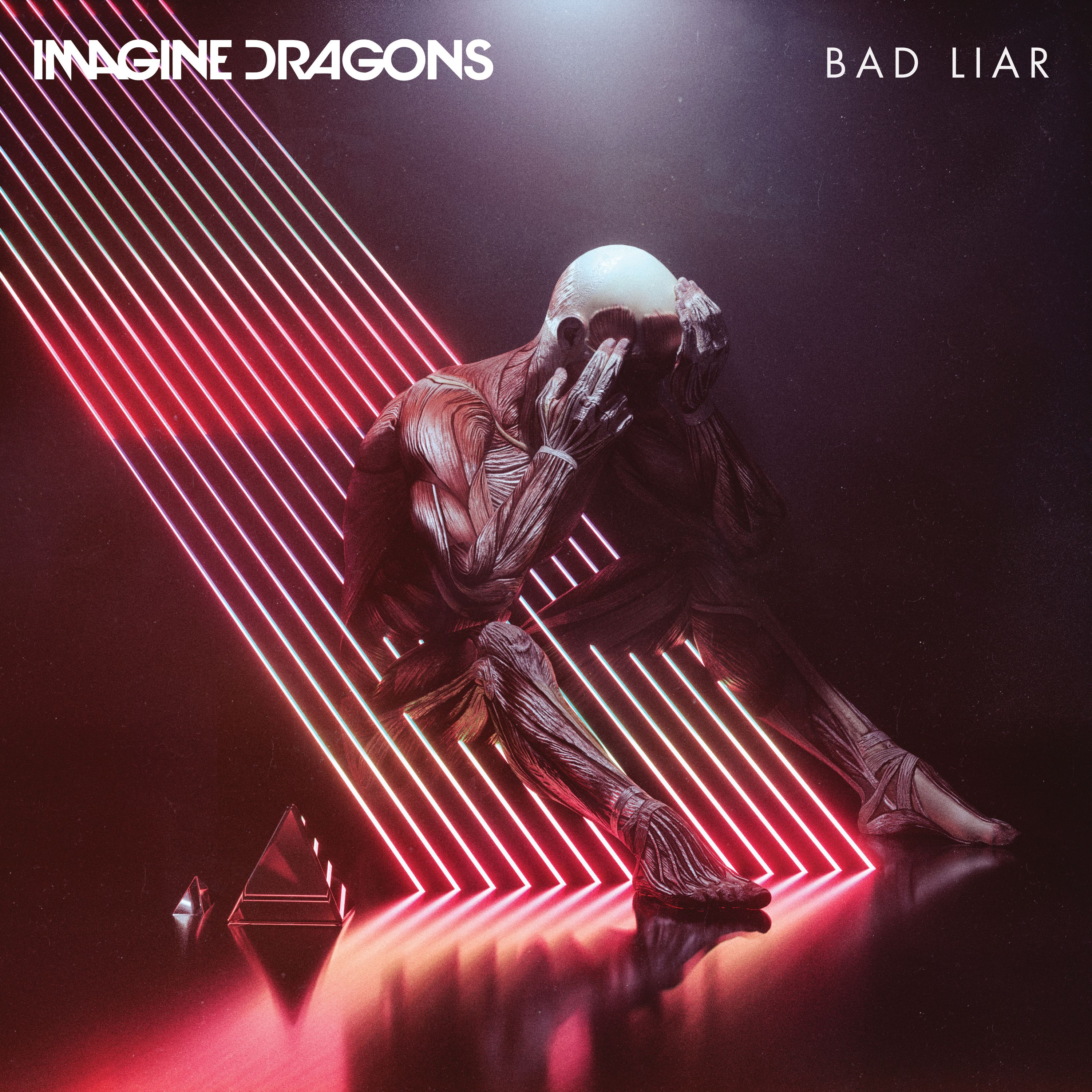 Bad Liar 
New Single From 
Imagine Dragons 
Follow up single to smash hit "Natural". 
"Bad Liar" is already making waves at both sides of the border
 "Origins" the band "delivers again" but in different ways than their past work. "Origins" is "supposed to be a sister companion to last year's monster 'Evolve' and it's an intriguing follow-up, offering more textures and sonic experiments. If 'Evolve' was the band stalking around as an arena powerhouse, 'Origins' is their quirky little sister, making cool stuff in her bedroom." 
 "Origins'" single "Bad Liar" is largely about masking pain.
Dan Reynolds' vocals are crisp and haunting on the song "Bad Liar." It is the fifth track featured on their latest studio offering, Origins, which was released via KIDinaKORNER / Interscope Records. 
The song's music video was directed by Ryan Reichenfeld, and it was filmed in Las Vegas, Nevada. It tells the story of a complex and tumultuous relationship. It features gifted dancer Autumn Miller, who will mesmerize the viewer with her stunning dance skills. Marissa Osato served as the choreographer. 
It shows the honesty in a couple's relationship by delivering that raw vulnerability.  Dan Reynolds sings "Bar Liar" with a great deal of heart and soul, and he is not afraid to be raw and vulnerable. What makes the music video even more compelling is that it is open to the viewer's interpretation. ''It speaks to you in a haunting way that is so refreshing,'' says Kim Cyr-Goodyear, editor in chief for NOW and THEN Magazine.  ''I absolutely loved it the moment I heard it.  It's a must on anyone's music playlist, '' says Cyr. 
Follow Imagine Dragons