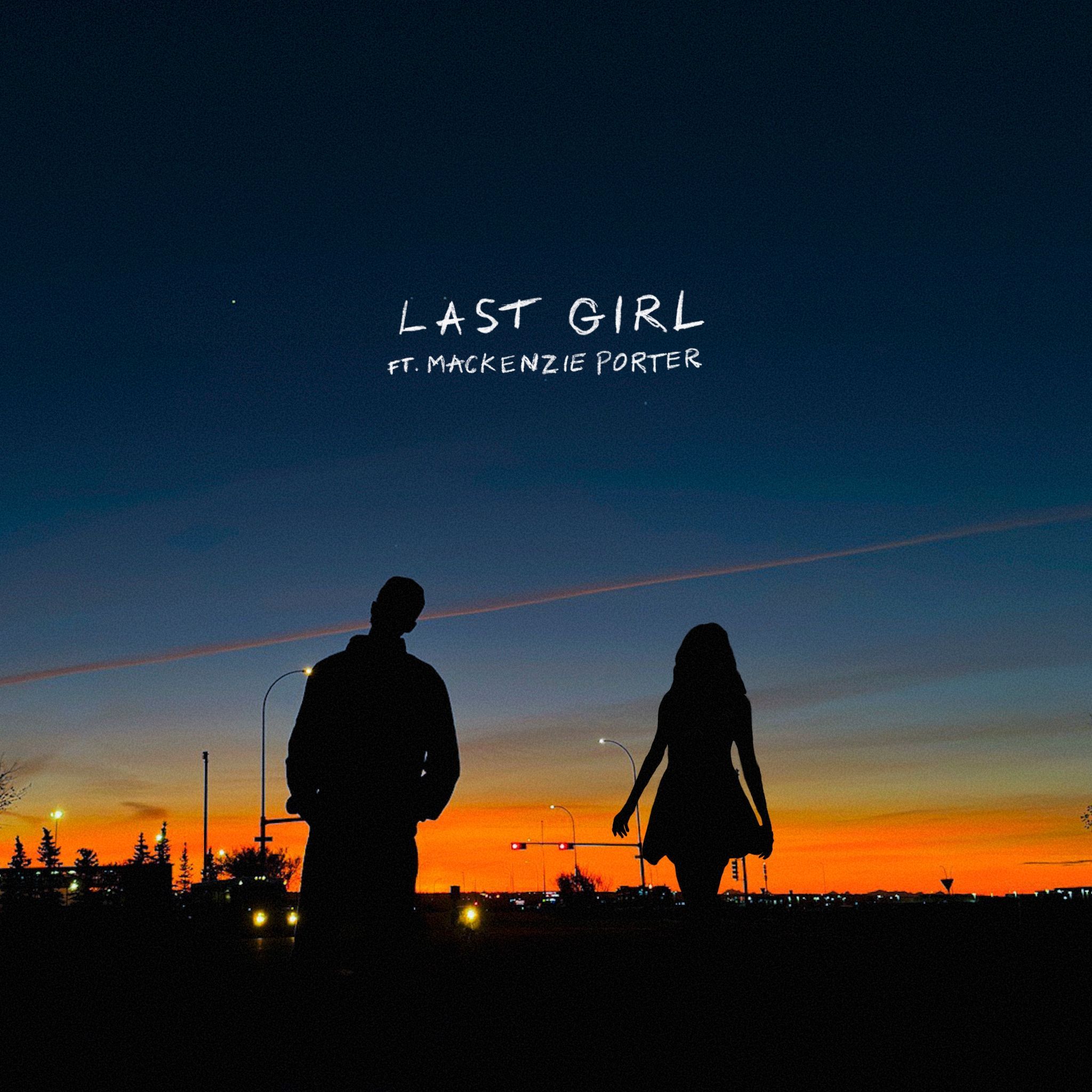 MacKenzie Porter Kicks Off Her First Canadian Headline Tour Tonight in Toronto 
Toronto, ON (November, 3rd, 2023) - On the rise country chart-topper MacKenzie Porter joins forces with multi-platinum artist and producer Elijah Woods for the new version of Wood's fan favourite ode to love ''Last Girl (ft. MacKenzie Porter)'' out now!  Originally featured on Woods' Bright Orange Everglow EP, he enlists Porter's distinct country pop shimmer to pair with his dreamy, synth-pop vocals, creating a perfect complement on the reimagined, cross-genre love son.
''I'm such a fan of Elijah's music and when he brought me this song, I knew I had to be a part of it,'' Porter shares.  ''It's the perfect mix of honest country lyricism and dreamy-pop.  I'm so excited to collaborate with another incredible Canadian artist.''
''As soon as I heard MacKenzie's vocals I knew she would be perfect for ''Last Girl.'' ''It was written with a blend of easy-listening pop and country undertones, '' says Woods.  ''The song lends itself perfectly to a duet, and I couldn't be happier on how it turned out.''
Listen to ''Last Girl(ft. MacKenzie Porter)'' HERE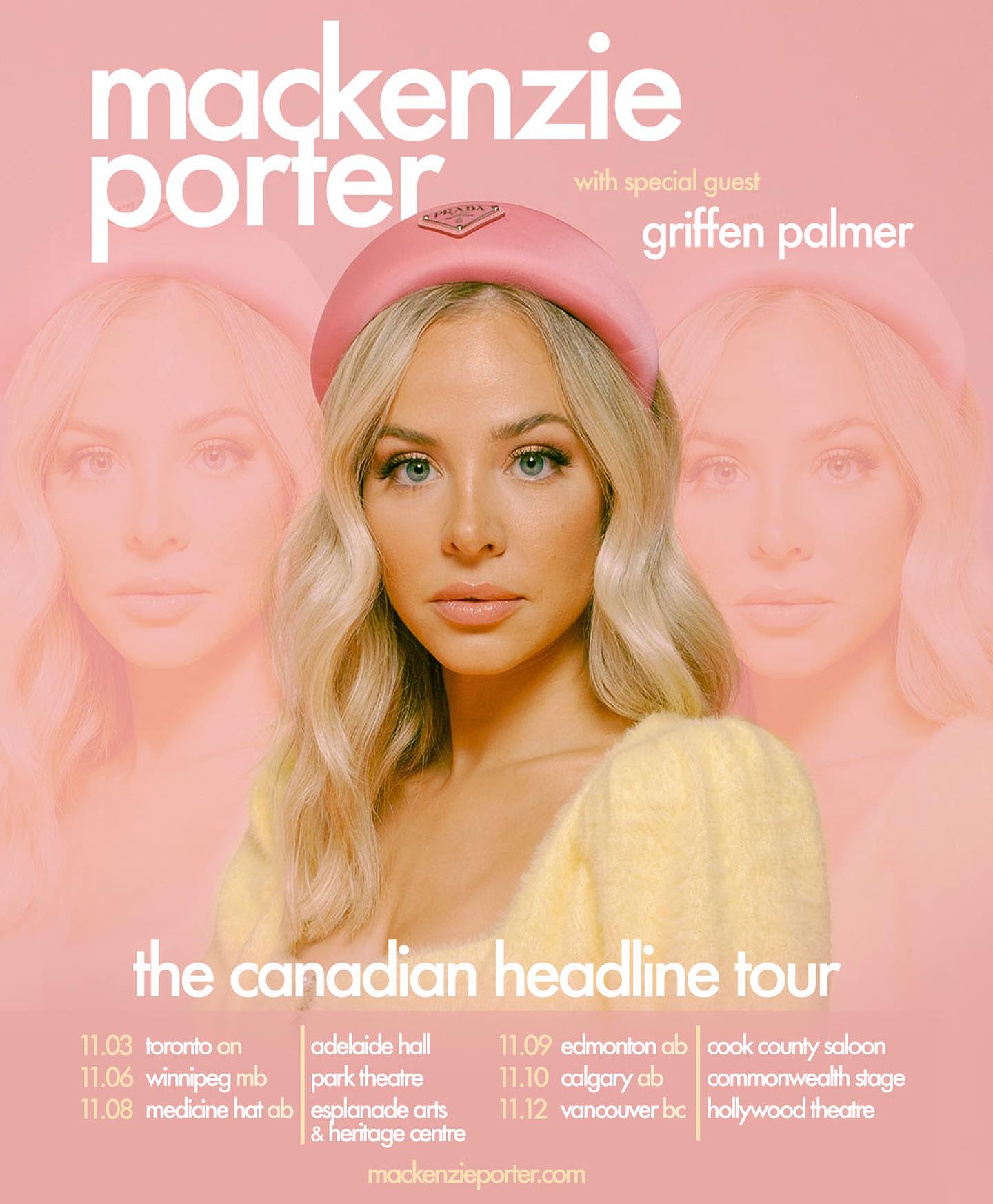 Heading out on her first-ever Canadian headline tour, MacKenzie Porter kicks off the home trek tonight in Toronto with support from labelmate Griffen Palmer.  Continuing her headline dates through the month of November, Porter then returns to Nashville, Tenn. on Nov. 20th to host MacKenzie Porter + Friends Present: Country vs. Cancer, a concert benefitting the American Cancer Society hosted by Porter and featuring performances by Dustin Lynch, Nate Smith, Walker Hayes, Lily Rose, and Alana Springsteen.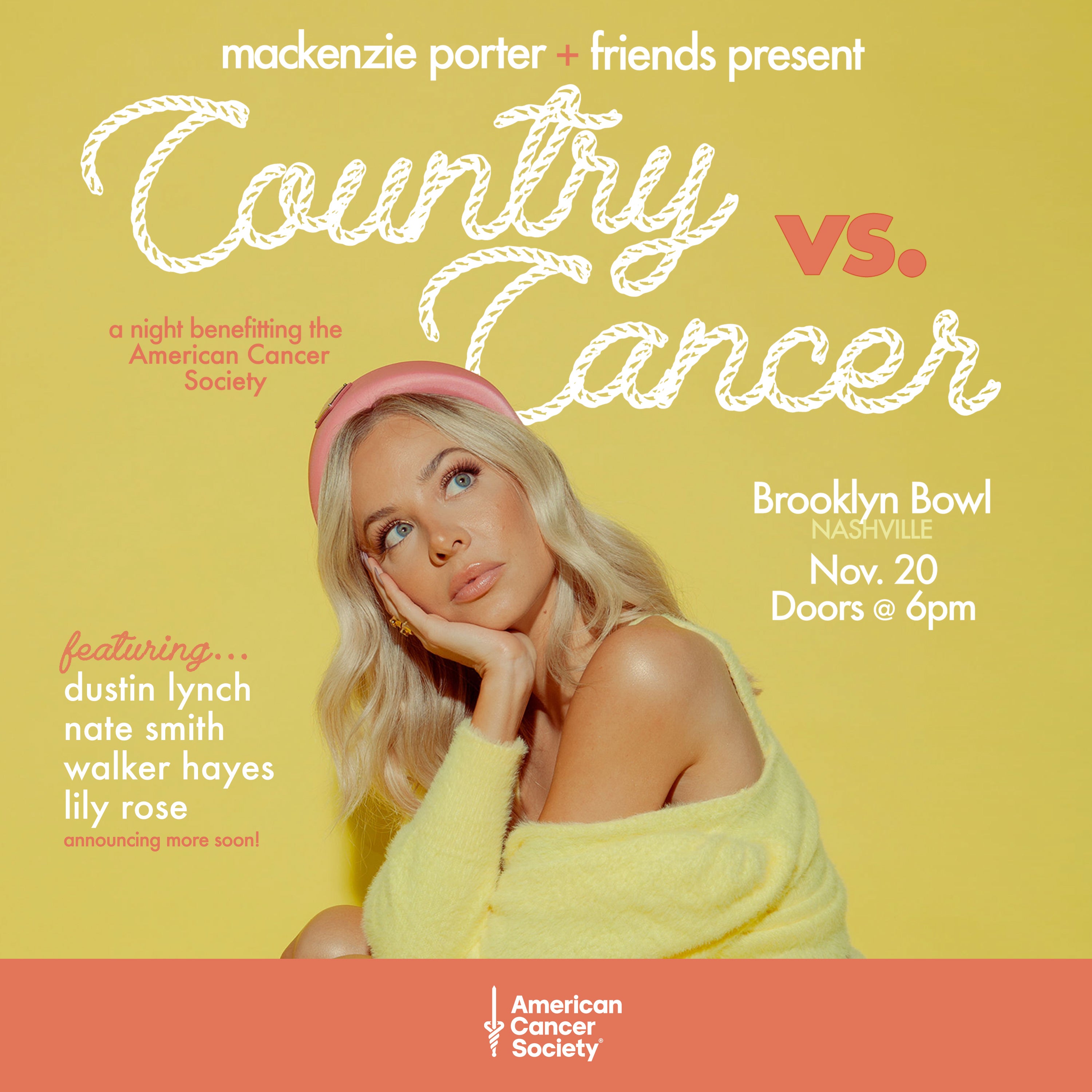 CONNECT WITH MACKENZIE PORTER
WEBSITE/FACEBOOK/TWITTER/INSTAGRAM/YOUTUBE/TIKTOK
ABOUT MACKENZIE PORTER
Rising to international acclaim with a distinct country-pop shimmer reminiscent of iconic predecessor Shania Twain, Canada-born and Nashville-based MacKenzie Porter's sound knows no borders. Making an introductory statement with her critically acclaimed, chart-dominating, six-week U.S. #1 Dustin Lynch duet "Thinking 'Bout You," Porter now returns with lightning-like summer jam "Chasing Tornadoes," teasing what's to come on her full-length Big Loud Records debut. Making her mark with standout hits such as "Pickup," which earned her a 2023 CMT Music Awards nomination for Breakthrough Female Video of the Year, and best-known head-bobber "These Days," her "mesmerizing vocals and hook-driven songs'' (Billboard) continue to spark headline-worthy moments and accolades. Standing alone as the only female in her category nominated for Favorite Country Song at the 2022 American Music Awards, the 2022 MusicRow Discovery Artist of the Year has additionally earned 22 CCMA nominations, including a nod for Entertainer of the Year. Most recently winning Musical Collaboration of the Year at the 2023 CCMA awards, Porter continues to be a trailblazer in her field. The first female this century to have six #1 songs on Canadian country radio, Porter claimed her first crossover Top 10 on Canadian pop radio with "These Days (Remix)" – the first since 2003 for a Canadian country artist. The triple threat is a member of CMT's elite Next Women of Country Class of 2021, and previously starred as an actress in the cult-followed sci-fi television series Travelers. Having toured the globe opening for Blake Shelton, Kenny Chesney, Walker Hayes, Jordan Davis, Brad Paisley, Dallas Smith, and Rascal Flatts, Porter is on the road now for her first headlining Canadian tour.
MacKenzie Porter - Chasing Tornadoes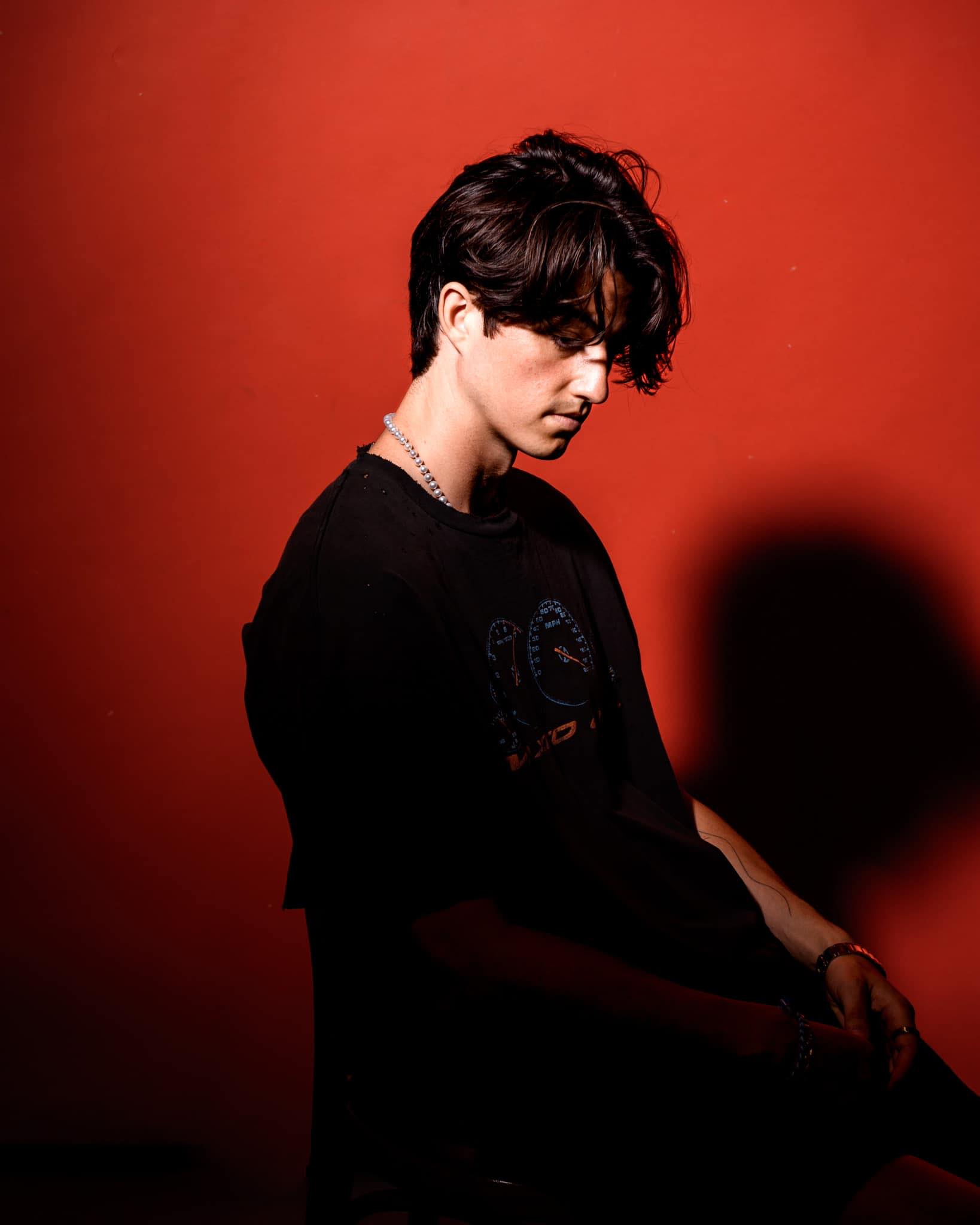 CONNECT WITH ELIJAH WOODS
ABOUT ELIJAH WOODS 
Elijah Woods is a multi-faceted, multi-platinum pop artist, singer-songwriter, producer, and recording engineer. With each new release, Woods delivers endless reminders that there are layers to his artistry that even he has yet to discover. Known for wildly catchy melodies, vivid lyrics, and a signature crisp, accessible production style, Elijah has cemented himself as one of pop's most exciting solo stars as well as a keenly sought-after collaborator.
With multiple platinum and gold records to his name, 4x JUNO Award nominations, and a SOCAN 2022 Pop Award, Elijah is an artist on the cusp of worldwide stardom. In 2021, he spent over 35 weeks in the top 5 on Billboard's Canadian Emerging Artist Chart and is now garnering international buzz with fans from all over the globe. Experiencing unparalleled growth as an independent artist, he's amassed over 250 million streams and counting. He also swiftly sold out his first-ever cross-Canada tour in the Fall of 2023, a testament to his fast-growing and wide-reaching fanbase.
With 3 EPs under his belt already, including two that were released this year, 'What If It Was Fun?' and 'Bright Orange Everglow,' as well as a steady stream of new singles, Elijah continuously proves himself as a brilliant artist with an inimitable commitment to his craft. His single "24/7, 365," from the 'Bright Orange Everglow' EP, became an instant fan-favorite, gaining an average of 2M+ streams a week and charting in countries throughout Southeast Asia, underscoring his growing global appeal.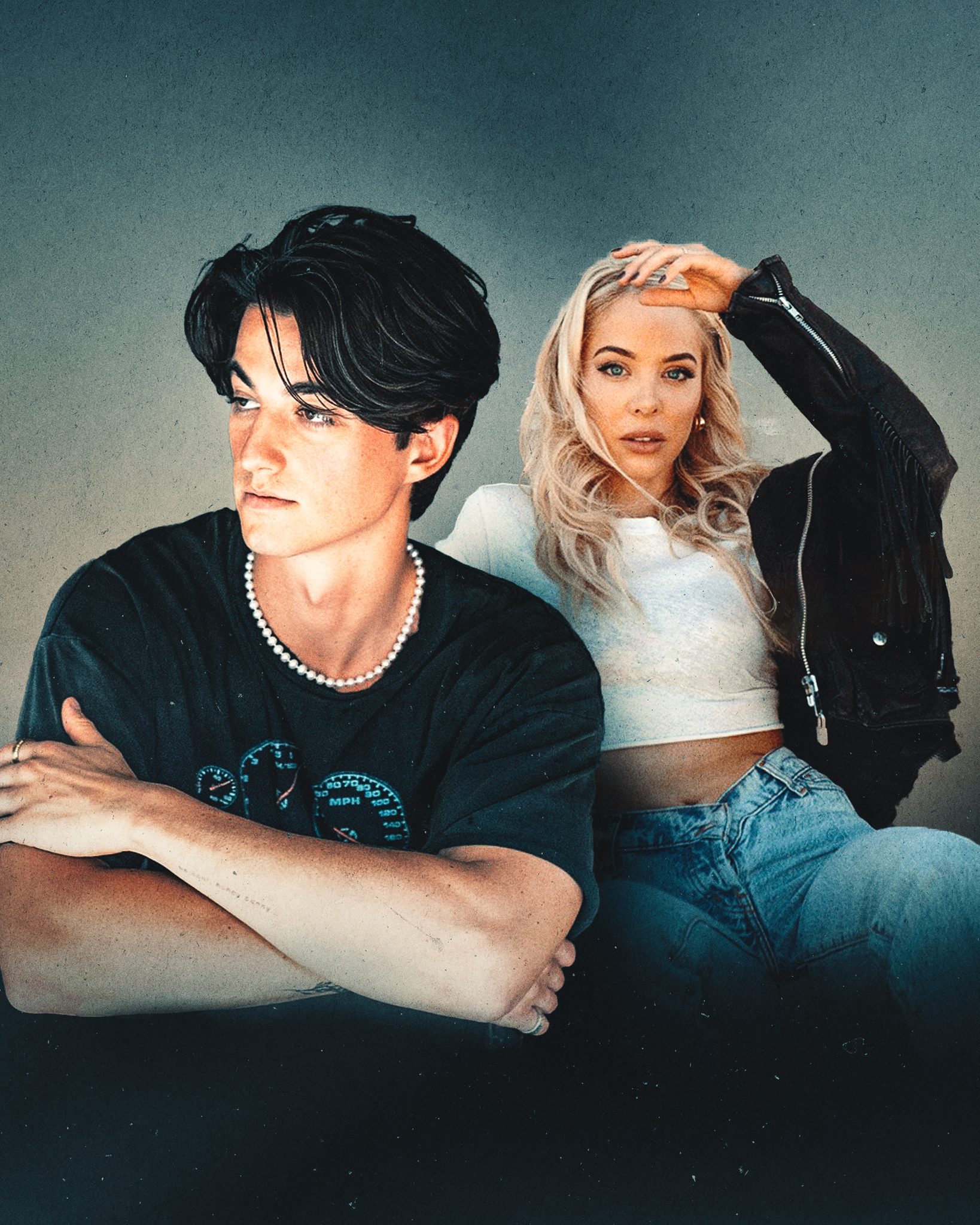 Elijah Woods Photo Credit: George Pimentel | MacKenzie Porter Photo Credit: Bree Marie Fish