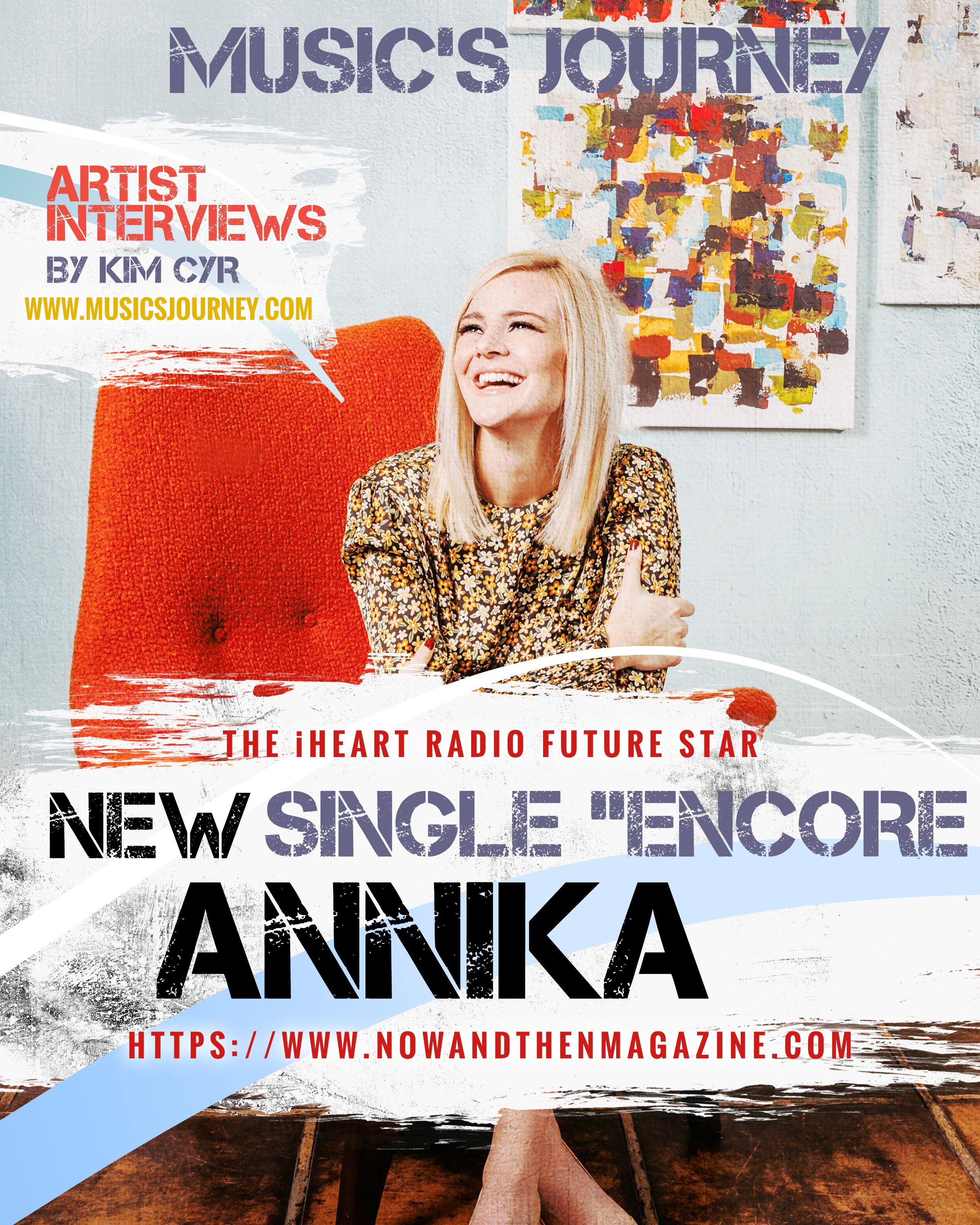 Music's Journey Podcast
w/ Acclaimed Country Artist ANNIKA
Hosted by Kim Cyr
Presented by NOW and THEN Magazine
https://www.nowandthenmagazine.com
Music's Journey Podcast INTERVIEW #137 w/ Acclaimed Country Artist ANNIKA  New Single "Encore'' Feat. Brett Kissel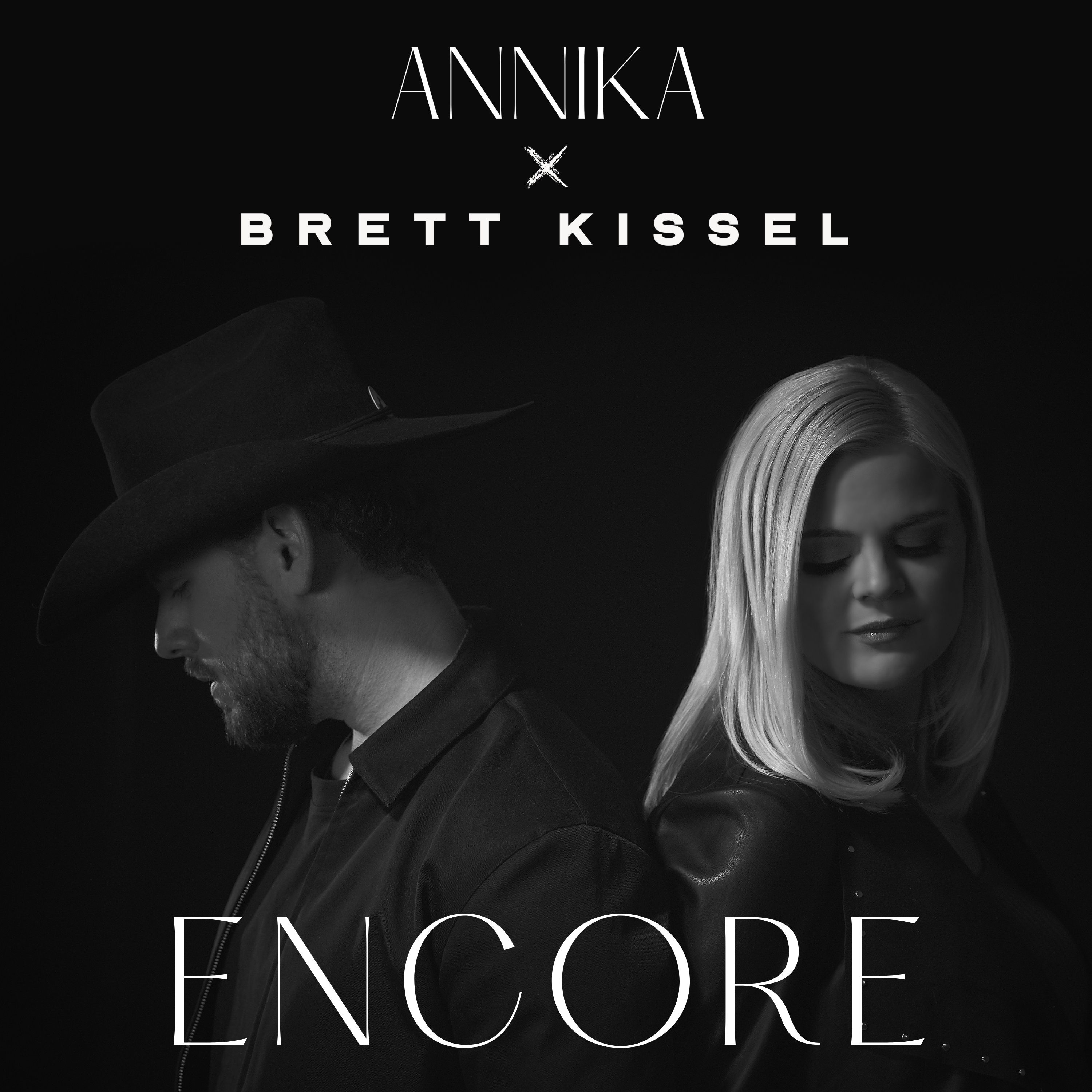 ANNIKA
NEW SINGLE
''ENCORE''
Feat. Brett Kissel
Music's Journey Podcast INTERVIEW #137 w/ Acclaimed Country Artist ANNIKA  New Single "Encore'' Feat. Brett Kissel 
What an exciting year 2021 has been for acclaimed, Calgary-based country artist ANNIKA both professionally and personally. She has been engaging and entertaining audiences around the world since 2014 as the lead singer of the CCMA-nominated country-pop duo Leaving Thomas.  ANNIKA has been taking a new musical direction as a solo artist and has already seen incredible success with hit singles released earlier this year.
ANNIKA has been named the iHeart Radio Future Star (July / August 2021).  There is so much to celebrate this year including the release of her new single "Encore" released on September 17, a duet with chart-topping, Platinum-selling, JUNO, and CCMA award-winning Canadian country star Brett Kissel. The extraordinary tune showcases ANNIKA's and Kissel's breathtaking harmonies in this black and white production, creating the ideal mix of simple melodies and lyrics that make it timeless.  I love the striped back instrumental in the tune allowing the listener to feel every emotionally driven note showcasing the powerhouse vocals of both ANNIKA and Brett Kissel.  This isn't the normal type of song for Brett and I can honestly say that it brought out the range and depth to his voice that I haven't heard before.  I love everything about this tune.
In addition to releasing "Encore," ANNIKA, released her single "Love Looks Like You" as a "twingle" on the same date, giving fans a double dose of new music. This song is a romantic ballad that showcases a softer side of ANNIKA's voice and highlights heartfelt lyrics in a timeless love song. 
Congratulations to you and your husband, Spencer Cheyne, on becoming a new mom and dad to Levi on July 12.
ANNIKA has been busy working on her writing for some new music coming out in early 2022.  She also celebrated the new single 'I'm In It' that she co-wrote with pop sensation 'Kaiya Gamble'. 
I had a wonderful time catching up once again with one of my favorite artists on the radio today.  To hear all the amazing news and exciting projects ANNIKA is working on and my Burning Questions portion of the show, click on the link below.
Music's Journey Podcast INTERVIEW #137 w/ Acclaimed Country Artist ANNIKA  New Single "Encore'' Feat. Brett Kissel
ANNIKA, Brett Kissel - Encore (Official Music Video)
ANNIKA - The Stand Still Sessions: Love Looks Like You
ANNIKA - I Really Don't Want To (Official Music Video)
Music's Journey Podcast INTERVIEW #137 w/ Acclaimed Country Artist ANNIKA  New Single "Encore'' Feat. Brett Kissel 
Follow ANNIKA