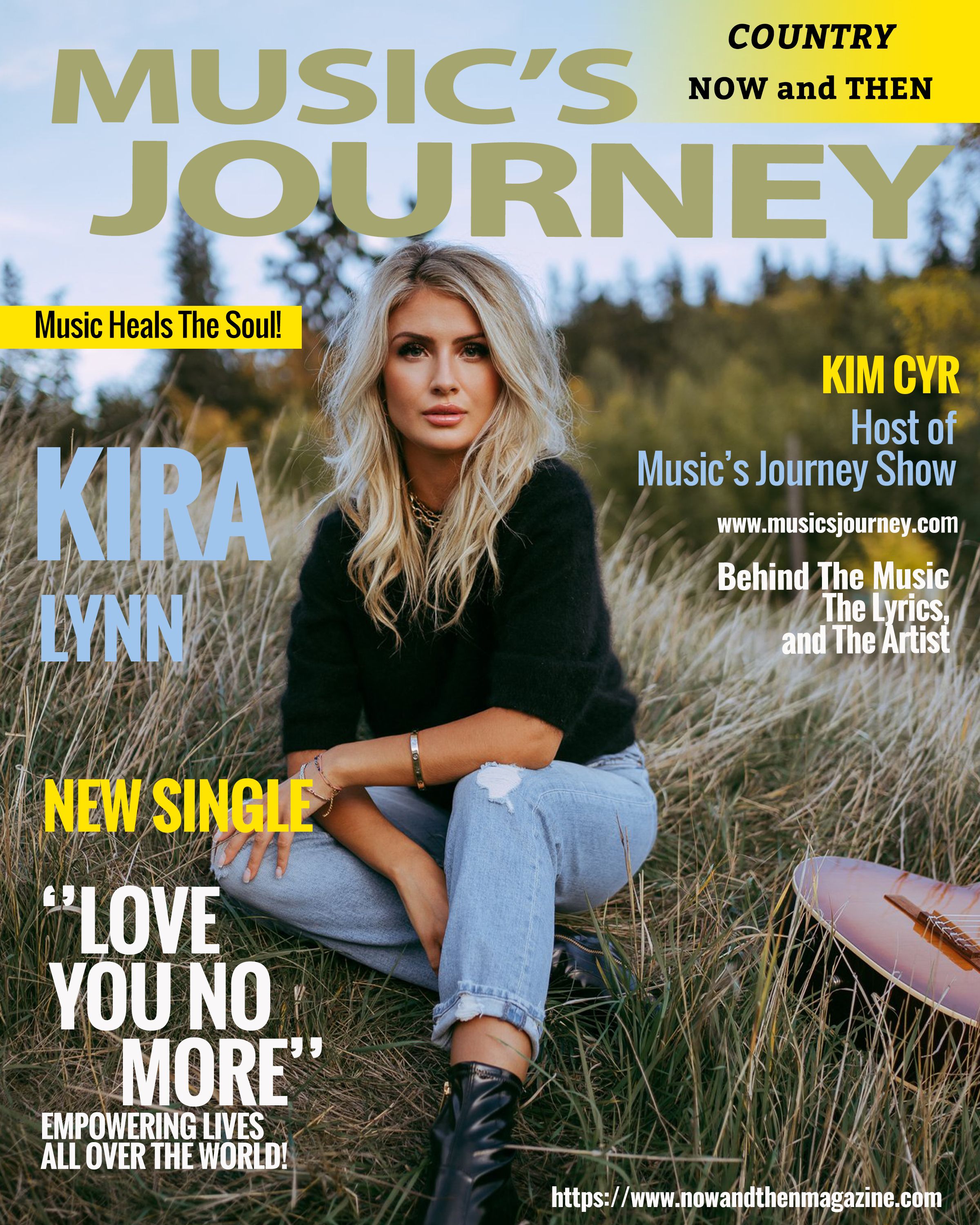 Music's Journey Podcast
w/ Canadian Country Pop Artist Kira Lynn
Hosted by Kim Cyr
Presented by NOW and THEN Magazine
https://www.nowandthenmagazine.com
Music's Journey Podcast INTERVIEW #133 w/ Country Pop Artist Kira Lynn New Single ''Love You No More''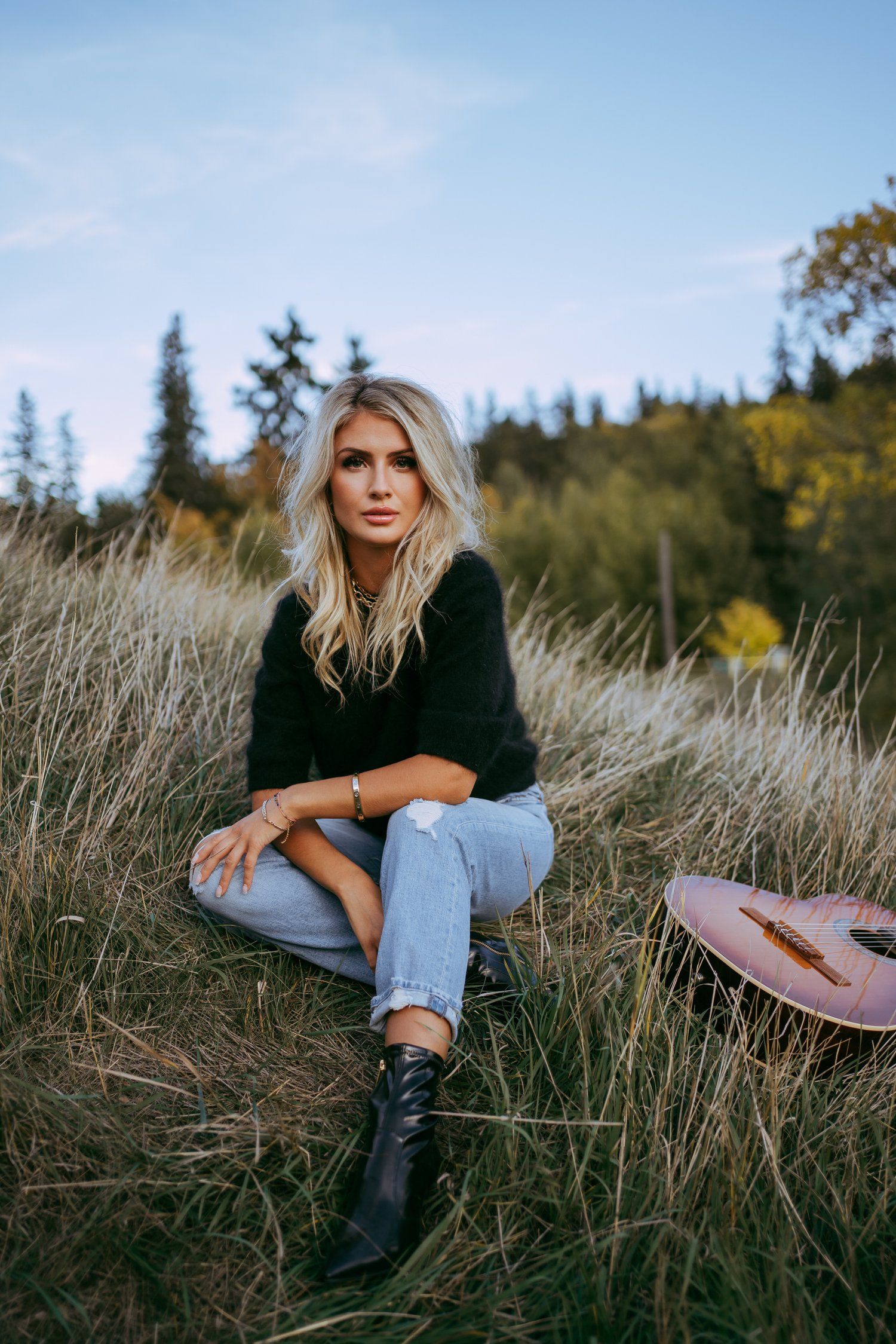 Kira Lynn
New Single
''Love You No More''
Music's Journey Podcast INTERVIEW #133 w/ Country Pop Artist Kira Lynn New Single ''Love You No More''
Rising artist Kira Lynn isn't afraid to step outside the box and deliver the raw emotional lyrics that tell the stories of real life that fans can relate to the most. 
This Canadian singer-songwriter from Edmonton, Alberta grew up on the stage dancing competitively, studying musical theatre, vocal training, piano, guitar, and even had the opportunity to have studied the Meisner technique in acting in Santa Monica, CA. 
Kira Lynn completed her University studies in Canada and then moved to Nashville to pursue her passion after being referred by Irving Azoff's office which has provided incredible opportunities for her in the music business. Lynn's singles "I Won't Let You Go," written with the late great songwriter, Ralph Murphy, and "Falling For You," caught fire at country radio while heralding a vibrant and fast-rising performer on the contemporary scene. "Hey Love" was released shortly after which was described as a hit by music director at CISN Country in her hometown. 
After a successful release of her last single, "Colorado," Kira Lynn is releasing her newest single "Love You No More" both digitally and to Country Radio in Canada on November 12th. Kira wrote her song "Love You No More" about that moment when you realize the person you thought you loved, isn't treating you the way you deserve. It's that life-changing decision to accept your worth and close the door. 
"At the end of the day, I really hope people get a chance to hear these songs and relate to them." Kira Lynn says "I am not afraid to be vulnerable with my writing and I hope that touches people."
''Rising artist Kira Lynn stands out in the enormous Canadian talent pool by staying true to herself writing exactly what she feels and her vocal capability that has such power yet delivered with brilliance,'' says Kim Cyr, Editor in Chief for NOW and THEN Magazine, host of the International Music's Journey Podcast, and radio host/on-air personality on 91.3 FM.  Every time, Kira has shown the world that she isn't afraid to step outside the box to follow her dreams.  Her artistry and mixing of catchy pop melodies with elements of country and soul make a unique and powerful sound all her own.   I can't wait till Kira lets lose on her vocals just once for me because I just want to hear her power under all those gorgeous vocal deliveries we have heard so far.  This is purely for my selfish want and needs to hear her sore.   Kira is a very talented vocalist and she lets the lyrics breathe holding back on what we all know she can do in her range.  That is a true artist.'' 
''This melody-driven heartfelt singer-songwriter Kira Lynn is a star in the making.'' To hear my interview and Kira's answers to all my burning questions, click on the link below 
Music's Journey Podcast INTERVIEW #133 w/ Country Pop Artist Kira Lynn New Single ''Love You No More''
Colorado
Love You No More
Music's Journey Podcast INTERVIEW #133 w/ Country Pop Artist Kira Lynn New Single ''Love You No More''