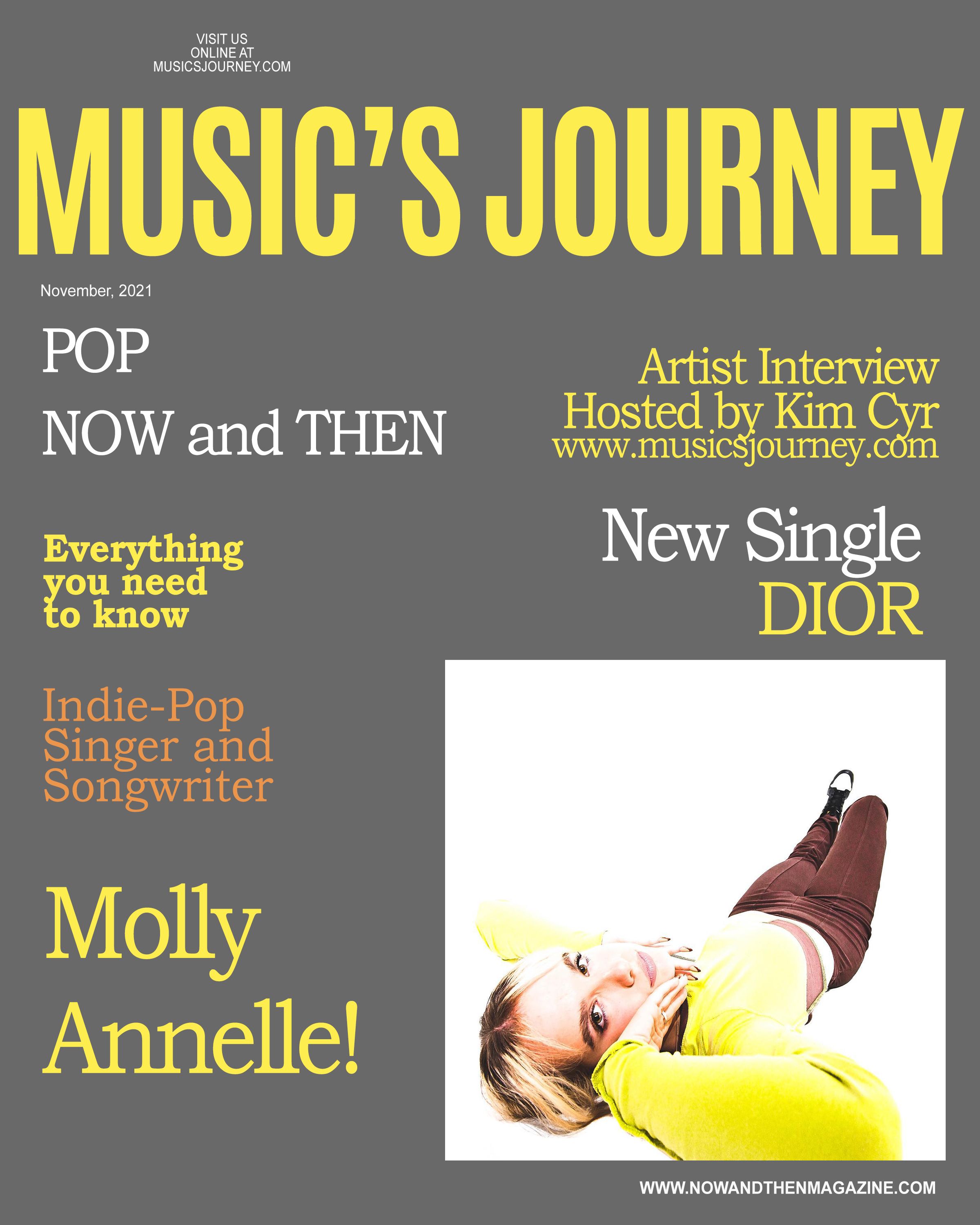 w/ Indie Pop Artist Singer/Songwriter
Hosted by Kim Cyr 
Presented by NOW and THEN Magazine 
https://www.nowandthenmagazine.com 
Music's Journey Podcast INTERVIEW #126 w/ Indie Pop Artist Molly Annelle New Single ''Dior'' HERE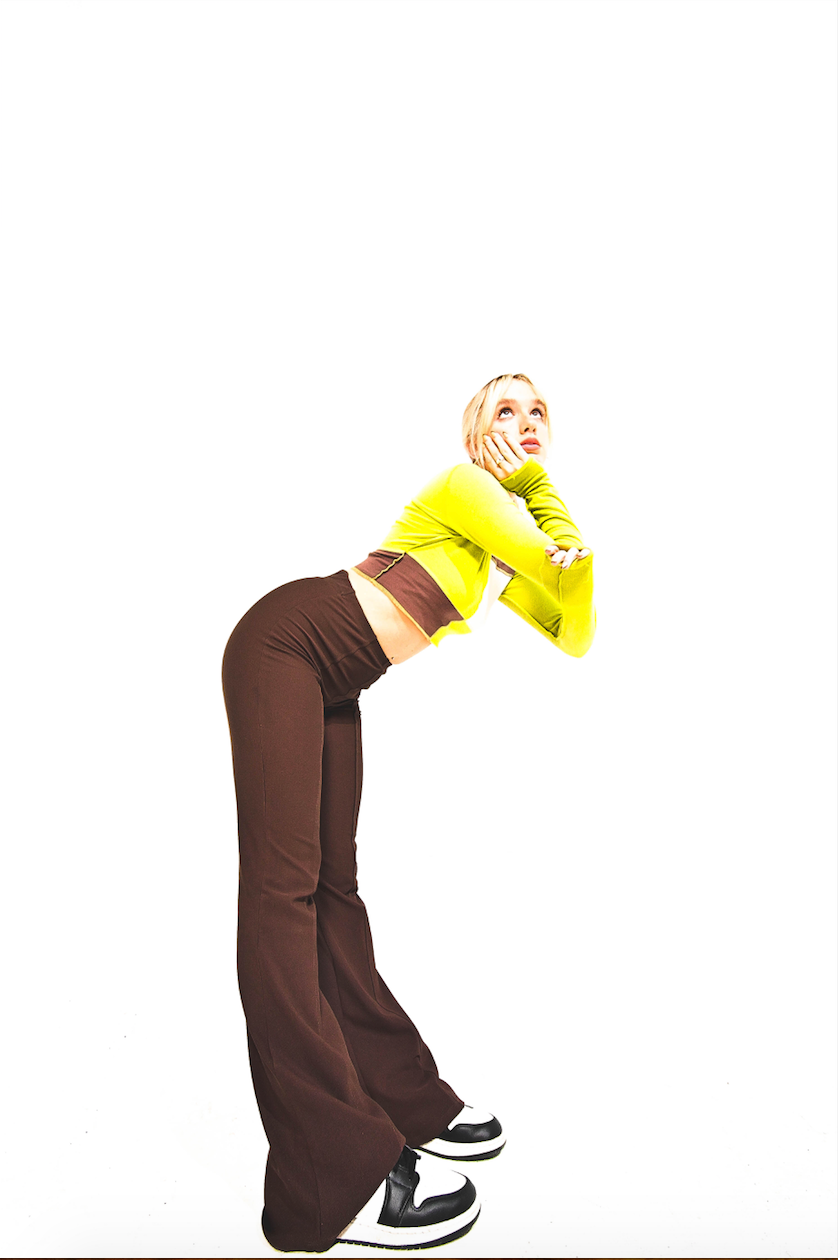 Molly Annelle 
New Single 
''Dior'' 
Music's Journey Podcast INTERVIEW #126 w/ Indie Pop Artist Molly Annelle New Single ''Dior'' HERE 
The talented Vancouver-raised songstress Molly Annelle, released her new single "Dior" on November 12 via 604 Records. 
At 18 years old, Molly Annelle relocated to Toronto and is armed with a mesmerizing voice that is well beyond her years and impossible to ignore. Thanks to a distinctive flair for bending language to fit the melody, the young musician is ready to take the world by storm — combining the essence of R&B jams, Bossa Nova bops, and Yé Yé girl pop that results in a tone all her own.  
"This song was the product of one of the most fun writing sessions I've ever had. Parker Bossley, Louise Burns, and I were just goofing around, we always have such a great time when we're together. We wanted to write something that was lyrically and melodically sweet. This song dives into our wildest fantasies of being rich and lavish, backed by an instrumental heavily inspired by the glittery pop and R&B hits of the early 2000s," said Molly of the track.''
Molly's journey is one that began at the tender age of five when the Vancouver-based songstress penned her very first song — the uncannily entitled Obscure Bird. Four years later, at just nine years old, she was named Young Composer of the Year, writing four-part harmonies for the Vancouver Chamber Choir. Encouraged by family and teachers alike, the young musician found her voice in the kind of honest lyricism and devoted storytelling which has continued to set her apart.  
It was also the kind of drive and ambition that happened to catch the attention of 604 Records' Jonathan Simkin, resulting in Molly's label debut, Winter Waves, a Christmas anthem that garnered almost 345,000 streams on Spotify alone. 
''Molly Annelle has such a clear point of view in her artistry and she is such an amazing pop star,'' says Kim Cyr, Editor in Chief for NOW and THEN Magazine, host on 91.3 FM, and host of the International Music's Journey Podcast.  ''Molly's voice has such character and so much heart.  I love her voice and she brings such power to the lyrics she writes.  It is rare to meet someone so young who can write songs with intention and she is such a great storyteller.  What a bright future this singer-songwriter has in the music industry.''  To check out my interview with Molly, click on the link below. 
Music's Journey Podcast INTERVIEW #126 w/ Indie Pop Artist Molly Annelle New Single ''Dior'' HERE 
Molly Annelle - SUNDAY (Official Video) 
Molly Annelle - All In (Official Video)
Molly Annelle (feat. young friend) - Never Better (Official Video)
Music's Journey Podcast INTERVIEW #126 w/ Indie Pop Artist Molly Annelle New Single ''Dior'' HERE