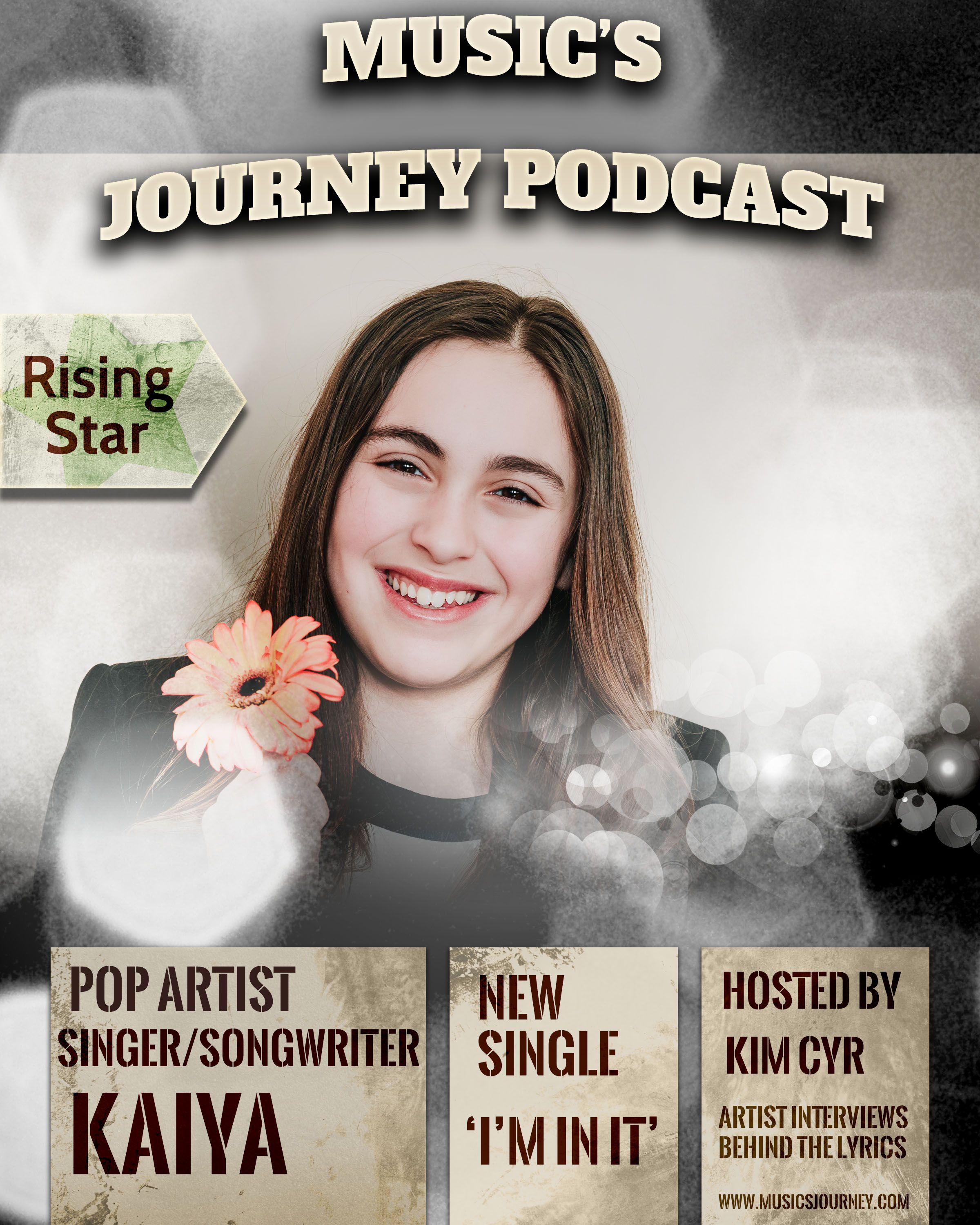 Music's Journey Podcast 
w/ Canadian Pop Artist Singer-Songwriter
Hosted by Kim Cyr 
Presented by NOW and THEN Magazine 
https://www.nowandthenmagazine.com 
Music's Journey Podcast INTERVIEW # w/  Pop Artist Singer/Songwriter 'Kaiya' New Single 'I'm In It' HERE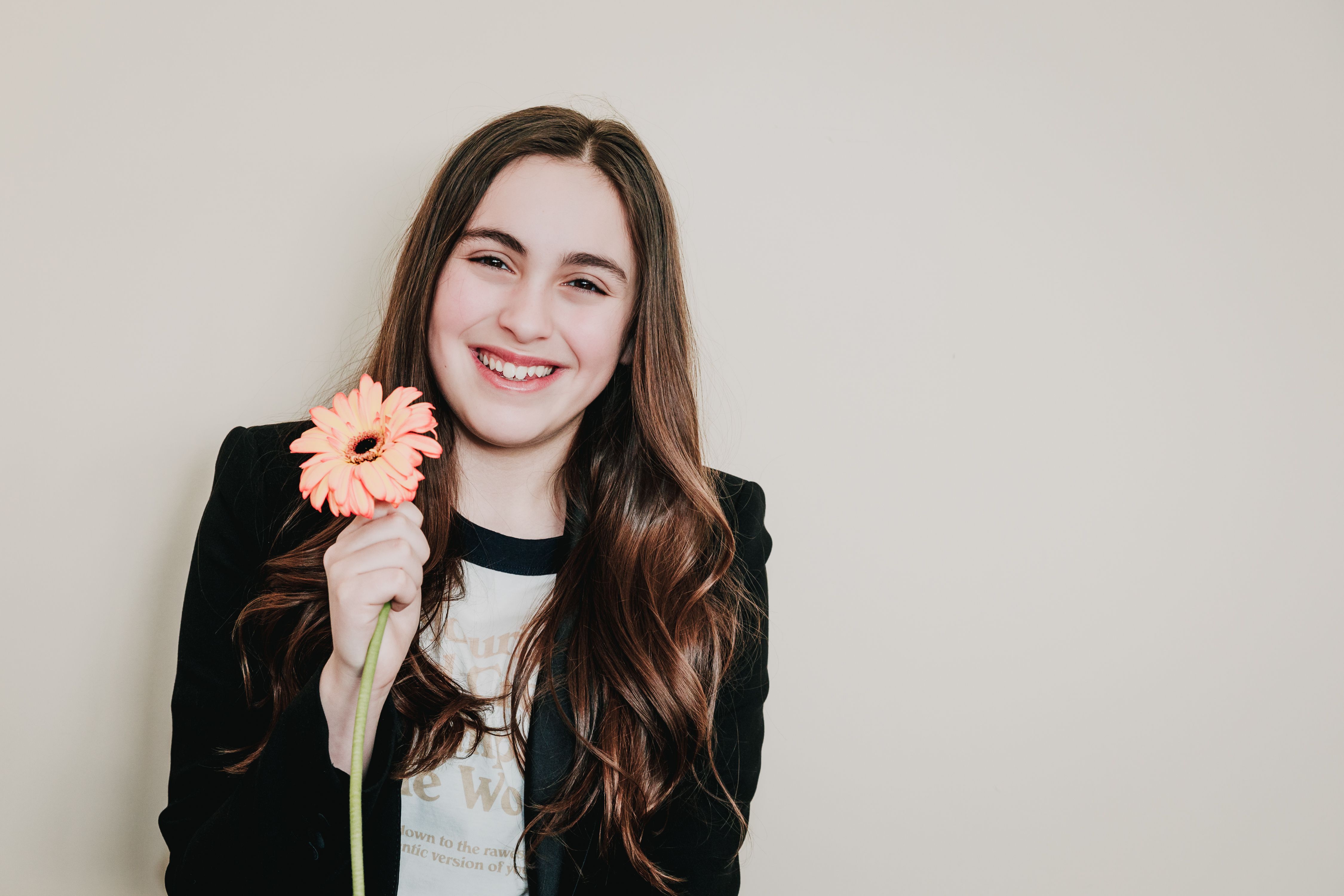 Kaiya Gamble 
New Single 
''I'm In It'' 
Music's Journey Podcast INTERVIEW # w/  Pop Artist Singer/Songwriter 'Kaiya' New Single 'I'm In It' HERE 
Calgary singer-songwriter Kaiya Gamble is already making quite the name for herself in the Canadian music scene — and she's making it her mission to support charitable causes along the way.  
Kaiya Gamble, who is an accomplished young singer-songwriter on track to become one of Canada's emerging artists to watch. Kaiya released her sophomore single "I'm In It" on November 5th via all streaming platforms. 
"I'm In It" is about falling in love for the very first time and showcases Kaiya's vocal and emotional capability that is well beyond her years. It's an upbeat track with a catchy melody, rich piano, and groovy percussion. The song was recorded at CCMA-nominated state-of-the-art recording facility, OCL Studios, and produced by JUNO award-winning producers, Spencer Cheyne (Mackenzie Porter, Leaving Thomas, Jocelyn Alice) and Justin Kudding (Brett Kissel).  The song was co-written by award-winning country artist ANNIKA.
Following the single release, Kaiya brought to life KAIYA LIVE, a streaming concert conceptualized by Kaiya herself that works to raise awareness and donations for various organizations that are close to her heart including Wickfest, A Sound Life, and CINIM. The concert was filmed at Production World in Edmonton, AB, and will be available to view exclusively on Kaiya's official YouTube channel. 
Said Kaiya, "my parents are both frontline healthcare workers, so during the heat of the pandemic I had to watch them walk out the door each day to face the dangers ahead. It was quite stressful for me and my sister, and I can only imagine how it was for them! That's when it hit me. I asked myself: How can I help, the best way I know how? That's how KAIYA LIVE was created. This show has been almost a year in the making, and you wouldn't believe how much work, joy, sweat, tears, laughter, and love have gone into this concert. I cannot wait for everyone to see it, and to raise awareness for three amazing organizations along the way - Wickfest, A Sound Life, and CINIM." 
Kaiya was joined by the band members of CCMA & JUNO award-winning country superstar, Brett Kissel (Justin Kudding, Brendan Waters, Greg Williamson, and Brennan Wall). Viewers got the chance to see her perform "I'm In It," her international award-winning single "Speak Out," as well as many other uplifting songs. Kaiya hopes to deliver joy and sunshine to everyone who tunes in. 
''Kaiya is an artist that doesn't come along very often and she continues to show us all why she is so well respected by her peers and her fans alike,'' says Kim Cyr, Editor in Chief for NOW and THEN Magazine, host of the International Music's Journey Podcast, and radio host on 91.3 FM.  ''Kaiya is an emerging pop artist to watch.  She is an undeniably talented artist that is full of emotion and heart.  I am really excited for Kaiya and her future in the music industry.  She continues to grow leaps and bounds constantly absorbing every bit of mentoring she has received.  She gets right to work honing her craft and showcasing an evolving artist whose eyes are set on the next project.  Kaiya has a very bright future and we are all very fortunate to watch this young artist's musical journey unfold for years to come.'' 
To hear my full interview with Pop Artist Kaiya, click on the link below. 
Music's Journey Podcast INTERVIEW # w/  Pop Artist Singer/Songwriter 'Kaiya' New Single 'I'm In It' HERE 
I'm In It
Kaiya Live ~ Free Online Concert
Music's Journey Podcast INTERVIEW # w/  Pop Artist Singer/Songwriter 'Kaiya' New Single 'I'm In It' HERE 
Follow Kaiya