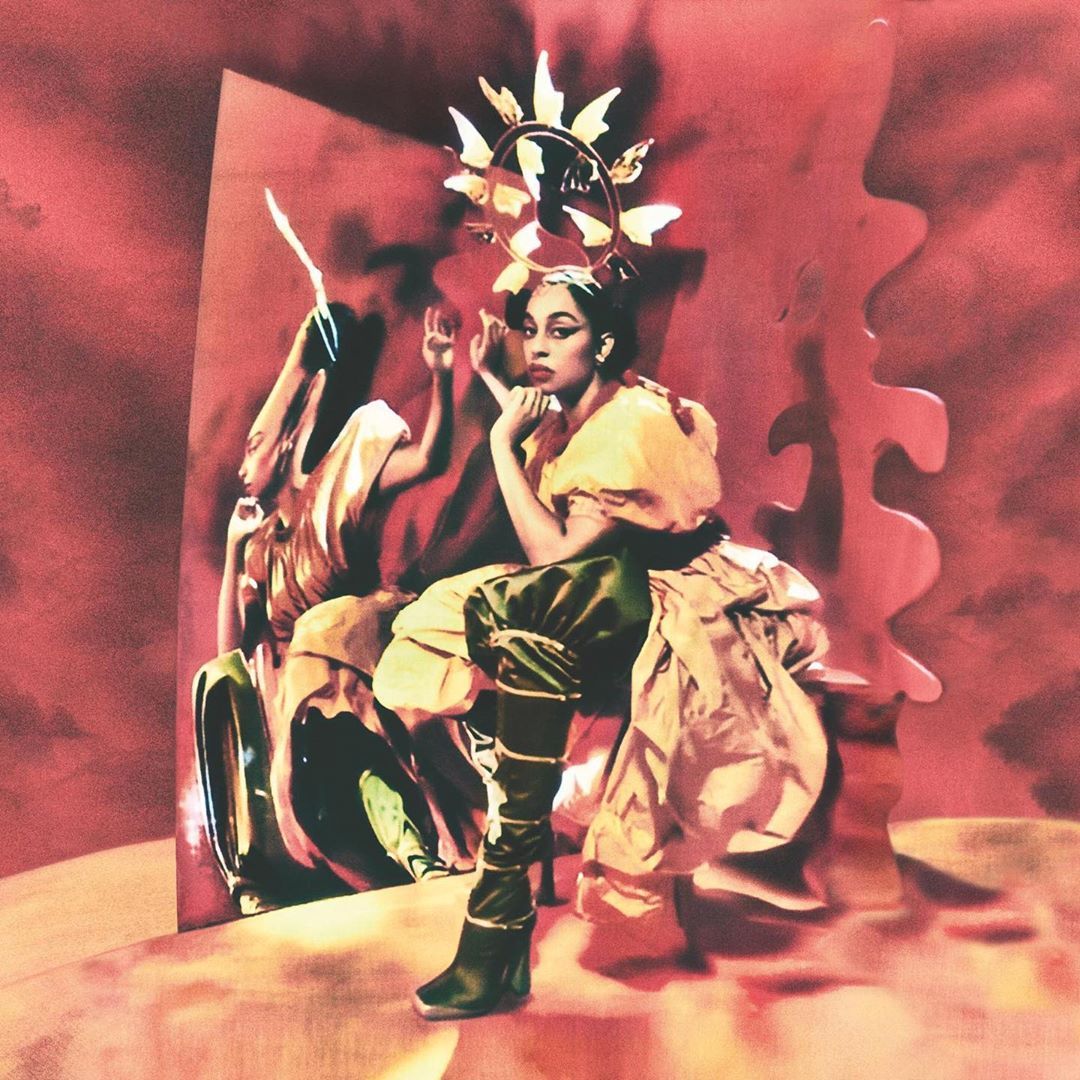 Celeste 
New Single 
''Stop This Flame'' 
MEET: Celeste, an alluring, soulful singer from England
Pre-Order Album HERE
Born in Los Angeles, Celeste moved to England with her mom when she was three. In a conversation with Interview Magazine, Celeste reveals that her singing prowess was identified an early age. At nine, Celeste was offered a scholarship to practice singing at a performing arts school, although she only attended for one year. Still, Celeste maintains that she always wanted to have a career in music.
''Strange''
When she was 16, Celeste uploaded a song on YouTube. It got the attention of a prospective manager, who eventually ended up arranging studio sessions for Celeste at the infamous Sarm West Studios in Notting Hill, London. Several legendary artists have used the studio to song write and record. That includes the likes of Led Zeppelin, The Clash, Rihanna, and Paul McCartney. According to Dummy Magazine, the people who ran the studio were so impressed with Celeste's songwriting that they kept giving her more time there.
Celeste's career took off from there. She released various songs over the next few years, including the single "Daydreaming." The song is consistent with Celeste's body of work, with sweet, soaring vocals over a laid-back instrumental. According toi-D Magazine, the song was written while Celeste was working at a local pub. Celeste says that she was "pulling pints" while imagining she was performing in the infamous Carnegie Hall in New York City. If that "daydream" became a reality in the near future, we wouldn't be surprised. Check out a riveting live performance of the song here:
Celeste's family played an important role in developing her musical influences. Her grandparents exposed her to classic singers like Aretha Franklin and Ella Fitzgerald at a very early age. In her interview with i-D, Celeste reveals that the first album she ever listened to front-to-back was an Aretha Franklin tape. Her grandad used to play the tape while driving Celeste around in his cherry red Jaguar. Celeste remembers those moments fondly, saying that her face "lit up" upon hearing Aretha Franklin's voice for the first time. 
In a slightly unexpected way, Celeste's father, who had remained in California when she moved, also influenced her. A few years after his untimely death, Celeste discovered a wardrobe full of his vinyl records while rummaging through his room in Los Angeles. She brought the records home with her, and used them to discover new music and search for possible samples.
As for more modern inspirations, Celeste mentions Frank Ocean, Solange, and Kanye West as some of the musicians she emulates. Celeste also lists Kanye as one of the artists with whom she would most like to collaborate. She's a huge fan of Kanye's classic album "My Beautiful Dark Twisted Fantasy." When she was 18, Celeste says that she listened to the critically-acclaimed record three times a night. She enjoyed the fact that the music felt "free and experimental," but could also be played "at a bus or at a party". We could say the same about her music!
When talking to Interview Magazine about her writing and recording process, Celeste says that she often spends time listening to music that inspires her beforehand. She then goes to the studio and begins to develop melodies with one or two piano players. Celeste explains that sometimes the songwriting process can be strenuous and time-consuming. Other times, the songwriting process is quick. An example is her song "Chocolate," which was nearly complete within 10 minutes of first hearing the instrumental. That's an impressive feat, especially when considering how refined the song sounds. You can check it out here:
More Details