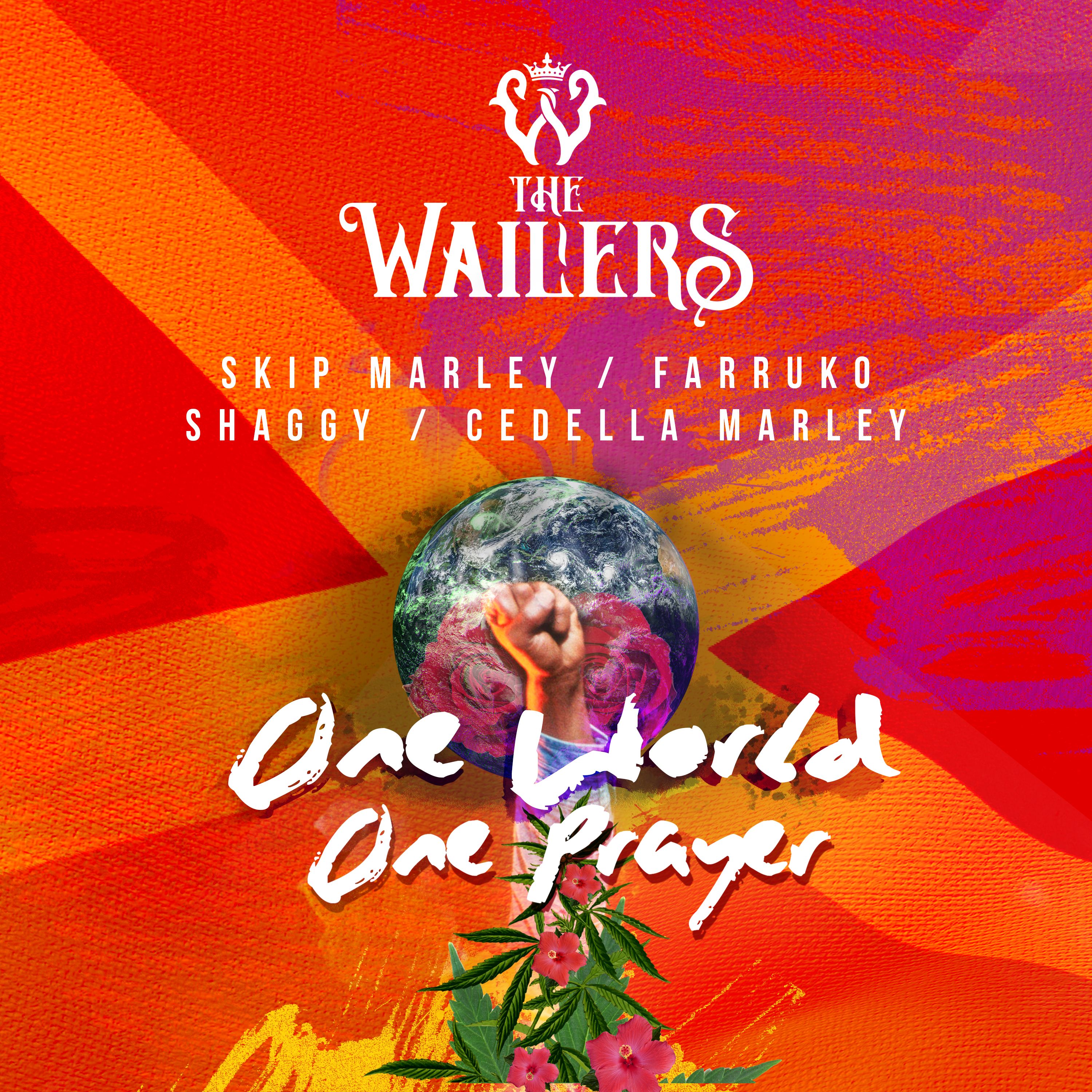 The Wailers feat. Skip Marley, Farruko, Shaggy & Cedella Marley  
One World, One Prayer  
The ICONIC and LEGENDARY, THE WAILERS release their new song, "One World, One Prayer", a powerful track that talks about unity, love, and inclusion beyond cultural differences.  
"One World, One Prayer" features the talents of the international titan FARRUKO, the Jamaican superstar SHAGGY and continuing the legacy of BOB MARLEY, SKIP MARLEY, and CEDELLA MARLEY join the party.  
Produced by 19x Grammy winner Emilio Estefan and recorded at Crescent Moon Studios in Miami, FL, "One World, One Prayer" mixes Jamaican reggae with the sounds of the urban latin genre.  
MORE DETAILS:  
FACEBOOK: /wailersband  
TWITTER: /wailersofficial  
INSTAGRAM: /thewailersofficial  
thewailers.com