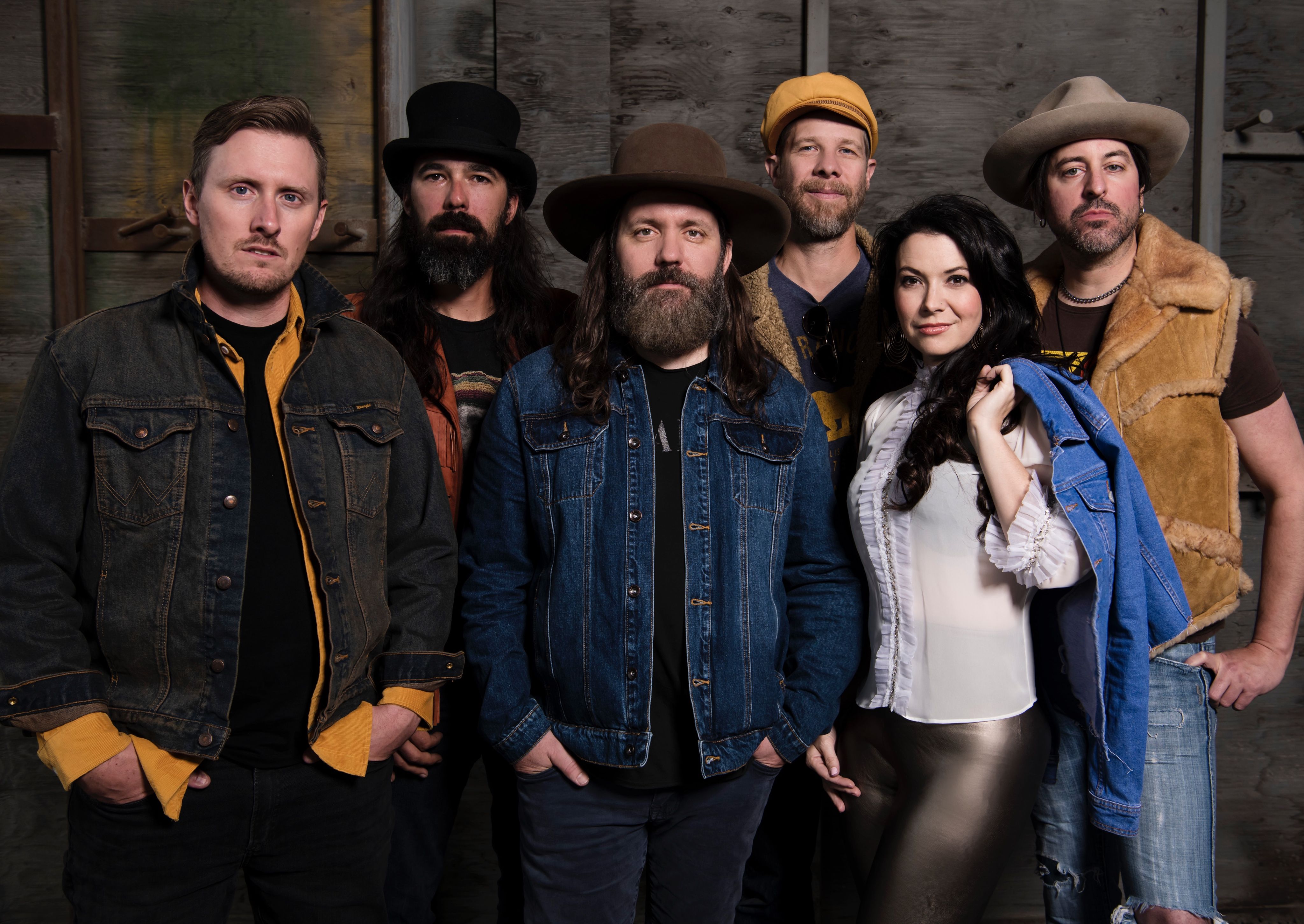 THE HELLO DARLINS
feat. Matt Andersen
''STILL WATERS''
What happens when a few of Canada's most in-demand session musicians decide to create something new? ….you get ' 
The Hello Darlins' 
Meet 2 of the members here with a special version of the song in this virtual radio visit 
A group with an impeccable pedigree poised to shake up the music scene with a release of their new single "Still Waters". 
The concept of The Hello Darlins first took shape when Calgary-based vocalist & producer, Candace Lacina, and keyboardist & producer, Mike Little (known as MFL), crossed paths after first meeting at a recording studio. 
They soon found themselves making music together in between their work with other artists, which includes an impressive list that ranges from Shania Twain to Charlie Major, The Road Hammers to George Canyon as well as the late B.B. King. 
Through 'The Hello Darlins', Lacina and Little, along with a powerhouse cast of professional studio musicians, combine all of their skills and influences to forge a distinct hybrid of country, gospel and blues like no other. 
"We thought it would be fun to put together a band with long-time, professional musicians who are often the people 'behind the songs' you hear on the radio,'" Candace explains. "It's a 'collective' – with friends and special guests. It's like the Broken Social Scene of Americana." 
"We write and play for a lot of great artists and we've always been IN the band. It's fun to have a killer project with our friends – who also happen to be really incredible musicians." says Mike, who is particularly regarded for his prowess on the Hammond B3 organ. "In the spring of 2019, we got together with some fellow writers including Clayton Bellamy and Murray Pulver and started making demos. Right away, the combination of the songs and harmonies, and the authenticity of playing with real instruments really resonated. We all felt that this was something special." 
The Hello Darlins have been laying down tracks with bandmate & co-producer, Murray Pulver (Crash Test Dummies, The Bros. Landreth), in Calgary at Studio D, and at Winnipeg's Stereobus – one of their frequent ports of call for producing and session work. 
The Darlins are also fortunate to be teaming up with multiple Grammy award winning, Mike Poole (Robert Plant, Patty Griffin, Buddy Miller, John Prine, The Wood Brothers) to create a unique mix that supports an organic production of real instrumentation and real vocals. 
"MFL and I have written and produced together a lot, but never for our own stuff," Candace says. "It's scary, and brings up a lot of emotions but it's also freeing to work with people you trust. We stay focused on just putting the music first and having a good time. We want songs that convey a feeling, a spirit …and stay very real." 
That's certainly true of the first release of a single "Still Waters" featuring Canadian artist Matt Andersen. The single, written by Lacina, Little and Bellamy perfectly encapsulates the spirit of The Hello Darlins and staying true to what is real right now. With the album release plans and a cross-Canada tour now being pushed to a later date due to the sudden global pandemic, The Hello Darlins are charting a different course for releasing music this year. 
"We decided on this song as the first single because it's about patience, resolve, and most importantly connection with one another." says Candace.  "We wrote Still Waters, about a kind of peace that only comes through reflection, stillness… and just going with the flow.", she laughs. 
"It's also deeply meaningful to us that our friend Matt Andersen is sharing this track. When we first heard him sing the song, I burst into tears! It's like he breaks your heart, and gives you hope all at the same time." 
THE MUSIC 
The Hello Darlins are releasing two singles and a full length album titled "Go by Feel" in 2020. All songs are written and co-produced by Candace Lacina and Mike Little.  The production focuses on real instrumentation that supports the lyrics, soulful melodies no vocal tuning. 
The Hello Darlins are usually a 5 or 6 piece band, but have performed as a duo –  up to a 9 piece collective. The musicians are all studio-level players, who can perform a variety of instruments as well as sing harmonies and leads. The project is fronted by female lead vocalist, Candace Lacina, who's stage presence and high energy cultivate crowd engagement. A memorable aspect of a Darlins show, is that each member of the band takes turns performing various songs.
FOLLOW THE HELLO DARLINS