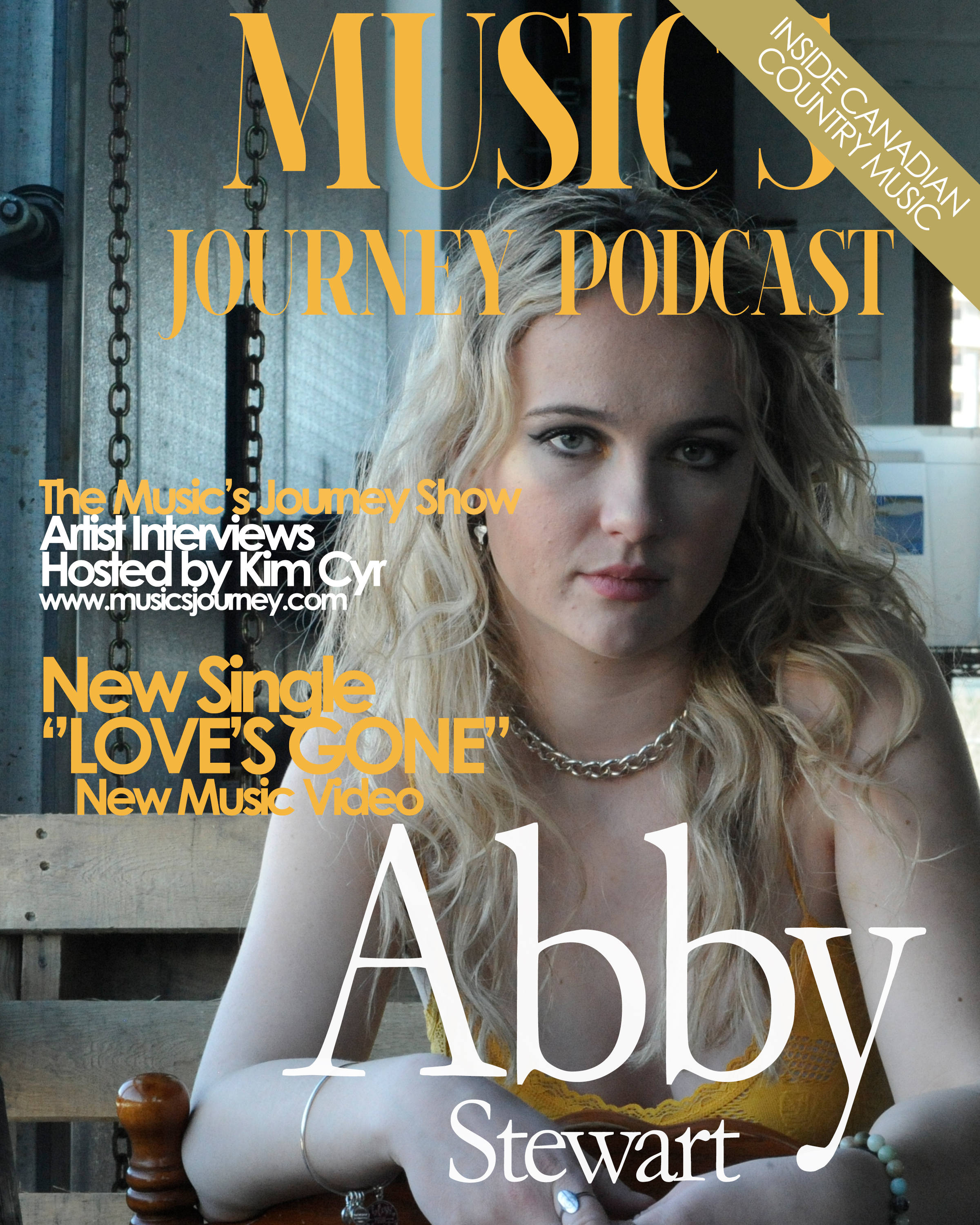 w/ Country's Rising Star Abby Stewart
Hosted by Kim Cyr
Presented by NOW and THEN Magazine
https://www.nowandthenmagazine.com
Music's Journey INTERVIEW #231 w/ Country Artist Abby Stewart With Her New Single ''Love's Gone''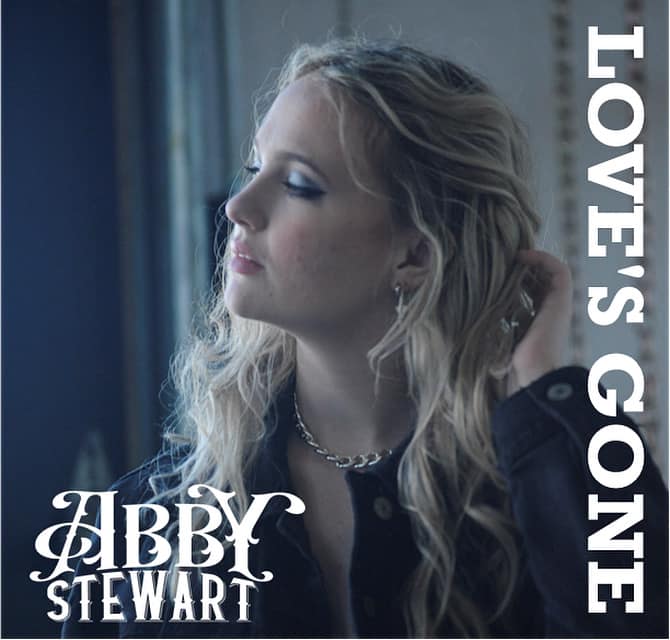 New Single
''Love's Gone''
Music's Journey INTERVIEW #231 w/ Country Artist Abby Stewart With Her New Single ''Love's Gone''
''You can't help but be pretty impressed with Canadian Country's Rising Star Abby Stewart,'' says Kim Cyr, Editor in Chief for NOW and THEN Magazine and host of the International Music's Journey Podcast.  ''Stewart is such a bright light in country music today.  She knows her way around a song and how to tap into that singer/songwriter storytelling magic very early on in her life with her tremendous success on so many different stages with top Canadian Country Superstars.''  ''Now that is impressive,'' says Cyr.  
''Abby Stewart's new single ''Love's Gone'' shows a different side to this country singer/songwriter,'' says Cyr.  
Simply put, we've all dated someone who makes us realize that we deserve better. In her new single, "Love's Gone," written by critically-acclaimed country superstar, Kelsea Ballerini.   Abby Stewart reintroduces fans to her sound and style as she sings about embracing her power in a relationship, by leaving someone unworthy of her time and affection. This empowering and anthemic country tune inspires a sense of owning your self-worth and turning a moment of potential heartache, into one of liberation.  The relatable lyrics, mixed with Abby's powerhouse vocals, make this the song we didn't know we needed but now have on repeat. This song is Abby Stewart like you've never heard her before - a young woman entering the next chapter of her life, with a sense of edginess, confidence, and maturity that is contagious for listeners.   Abby isn't sad that 'love's gone,' but rather she embraces the freedom of knowing what she deserves and not settling for anything less.
Abby Stewart's sister, Annie Stewart will be making her debut as a director producing Abby's new music video for Love's Gone which is set to be released this Friday, July 7th so check it out.
Stewart shares her love of music and the experiences that lead her to where she is today, in her musical journey. Stewart's talent is undeniable.  She has gained the respect as a storyteller and songwriter with fans all over the world and her star keeps on climbing.  We chat about how much she missed growing up by being in the music industry so young and then seeing the flip side of the business and being so grateful for all that she has accomplished.  She has been on stage with some of the best and she is just getting started.  The stars are the limit for this young powerhouse.  Stewart's songwriting and vocals are something special that is full of emotion that carries the listener on a journey that takes years of practice to develop.  Stewart has every bit of that and she continues to work hard at her craft.  
''Abby Stewart is without a doubt, a star in the making,'' says Cyr.   
Abby Stewart is really connected to her home in Kingston and all the places that support local artists like the market square.  She has such a huge fan base within the Kingston music scene.  It all starts at the local singing competitions, festivals, and fairs...Abby got out there performing her songs and writing every chance she could.  Fans are in love with her beautiful vocals and now we are seeing the next junction in her musical journey.   I can't wait for you to hear this interview...   She has a great head on her shoulders and she appreciates the incredible opportunities she has had to build relationships with so many world-class producers and songwriters in Nashville and in Canada.  
''To have the opportunity to work with Sharp9Music, Bill Miller and the multi-award-winning producer Jeff Dalziel is just the icing on the cake,'' says Cyr.
To hear what Jeff Dalziel taught Abby Stewart in the studio during the production of her new single ''Love's Gone'' and all the cool things she shares in my burning questions segment of the interview, go to www.musicsjourney.com or click on the link below.
Music's Journey INTERVIEW #231 w/ Country Artist Abby Stewart With Her New Single ''Love's Gone''
Abby Stewart - Love's Gone (Official Music Video)
Abby Stewart - Waste The Weekend (Official Music Video)
Music's Journey INTERVIEW #231 w/ Country Artist Abby Stewart With Her New Single ''Love's Gone''
Follow Abby Stewart