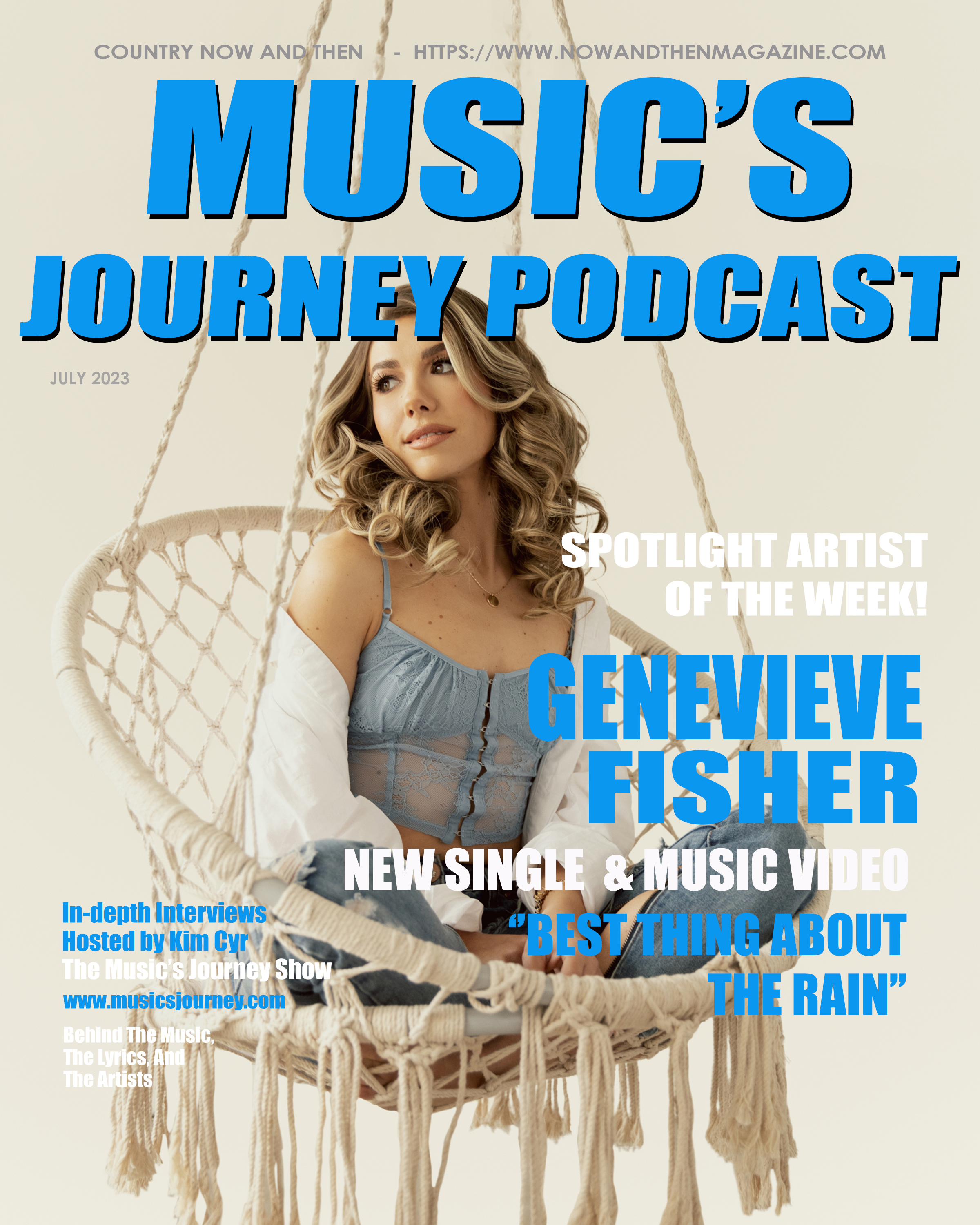 w/ Country Artist Genevieve Fisher
Hosted by Kim Cyr
Presented by NOW and THEN Magazine
https://www.nowandthenmagazine.com
Music's Journey INTERVIEW #232 w/ Country Artist Genevieve Fisher New Single ''BEST THING ABOUT THE RAIN''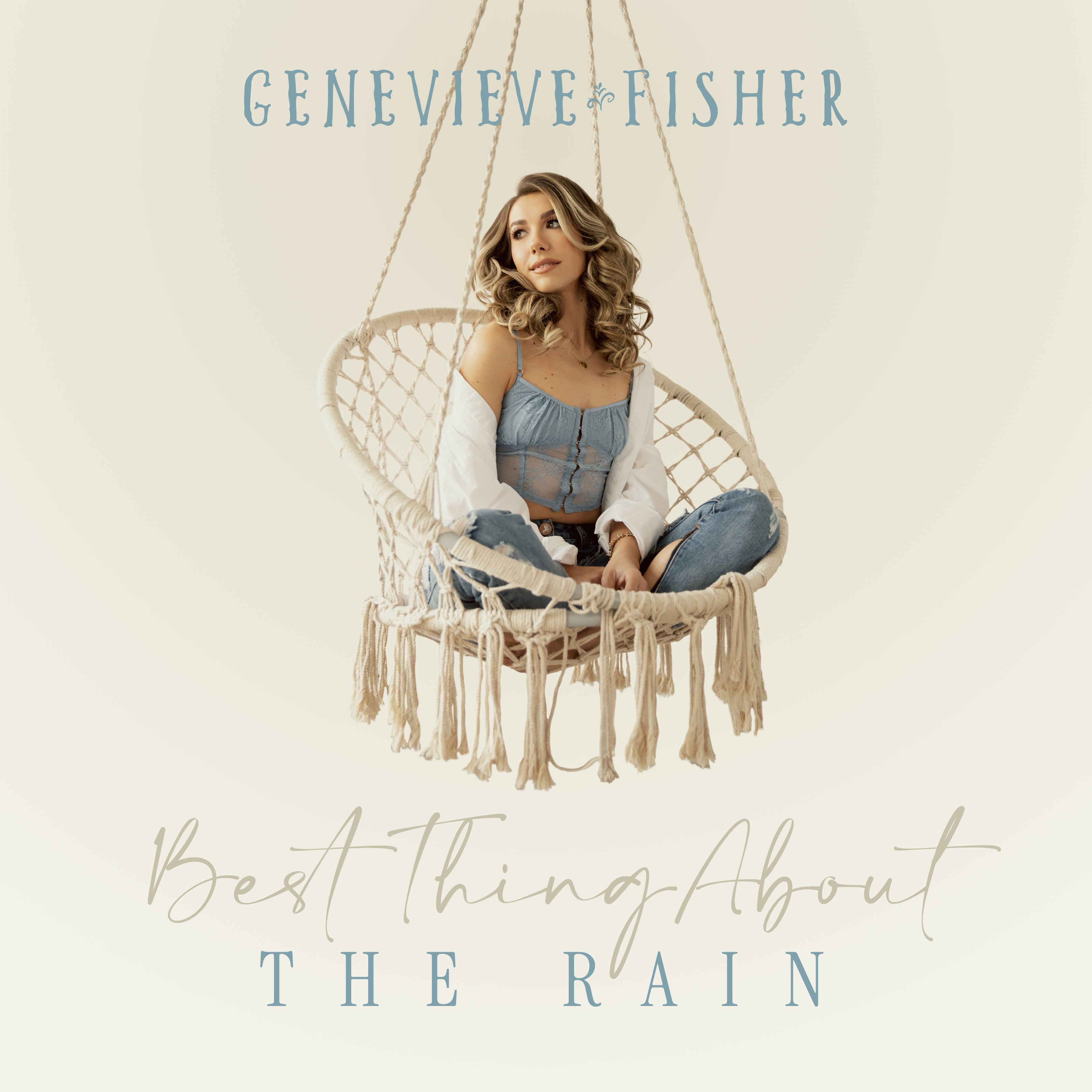 New Single
Music's Journey INTERVIEW #232 w/ Country Artist Genevieve Fisher New Single ''BEST THING ABOUT THE RAIN''
London-born and raised Genevieve Fisher has earned 9 top 50 hits on both Billboard's BDS and Mediabase Canadian National Country Charts. While 2021 has been challenging for many artists, Genevieve achieved the most consecutive weeks on the national chart of her career during 2021. Her name entered onto the top 40, starting with the David James duet "Then There's You". This was immediately followed by her own solo Top 40 hit "Playing Favourites". It was also the first time that her name appeared in the Top 40 with two different songs at the same time.
Genevieve has earned recognition within the Canadian Country Music scene by earning 6 Female Artist of the Year nominations as well as numerous nominations for Single of the Year and Songwriter of the Year at the Country Music Association of Ontario Music Awards. While still in her teens, the Canadian Country Music Association recognized Genevieve's emerging talent with her CCMA performance selection at the 2012 New Artist Showcase in Saskatoon. Her songwriting skills continue to be acknowledged by the CCMA as witnessed by her selection to perform for the prestigious Songwriters Series in 2016 and 2018.
Her Indigenous background has allowed her to register 3 number 1 hits on the North American Indigenous Music Countdown chart. Genevieve has had the opportunity to perform at some of the biggest music festivals in Canada including Boots and Hearts, Havelock Jamboree, Lucknow Music In The Fields, Manitoulin Country Fest, Trackside, and Indigenous Day Live. She has had and continues to have, the privilege of writing with some of Country Music's brightest songwriters including Jason Blaine, Steven Lee Olsen, Patricia Conroy, Michelle Wright, Jason Massey, Jennifer Schott, and many more.
Genevieve Fisher has had the good fortune to co-write with some of the brightest writers. Her latest single "Best Thing About The Rain" was no different. This track shares writing credits between Genevieve, Aaron Goodvin, and Jennifer Schott. Written during her last trip to Nashville in 2022, this song was an immediate "Must Release to Radio" consideration. As soon as she left the writing session, the wheels were put in motion to record the track for the purpose of sharing it across all platforms and radio. Her producer on the track was, once again, Nashville's Jason Massey with mixing by Billy Decker. Genevieve recorded her vocals in her Ontario home studio with the rest of the production being completed by Jason in Nashville.
''I had the pleasure of catching up with Genevieve Fisher to talk about her new single, balancing her career and family life,'' says Kim Cyr, Editor in Chief for NOW and THEN Magazine, radio host, and host of the International Music's Journey Podcast.  ''Genevieve is one of the most special souls I have ever met.  She sings like an angel and every note she sings leaves you completely captivated.  If there is one artist to watch, it is Genevieve Fisher.  I can't wait for this new chapter in her music.  I dig deeper into the music industry and the personal challenges she has faced. Genevieve opens up about the struggles she faced balancing her life now that she is a mother and wife.  The pressure that comes with being a career woman today!  For this interview, we play a lot of music as well and Genevieve shares some exciting news about a new acting project so this one you don't want to miss.  I also play a very important song at the end of the show that has not been released to radio yet.  This is an exclusive sneak peek!  I hope you love it as much as I do.''
To hear my interview with Genevieve Fisher, go to www.musicsjourney.com or click on the link below.  
Music's Journey INTERVIEW #232 w/ Country Artist Genevieve Fisher New Single ''BEST THING ABOUT THE RAIN''
Genevieve Fisher - Best Thing About The Rain (Official Music Video)
Genevieve Fisher - Thank You Music (Official Music Video)
Genevieve Fisher - Part of Me
Music's Journey INTERVIEW #232 w/ Country Artist Genevieve Fisher New Single ''BEST THING ABOUT THE RAIN''
Follow Genevieve Fisher