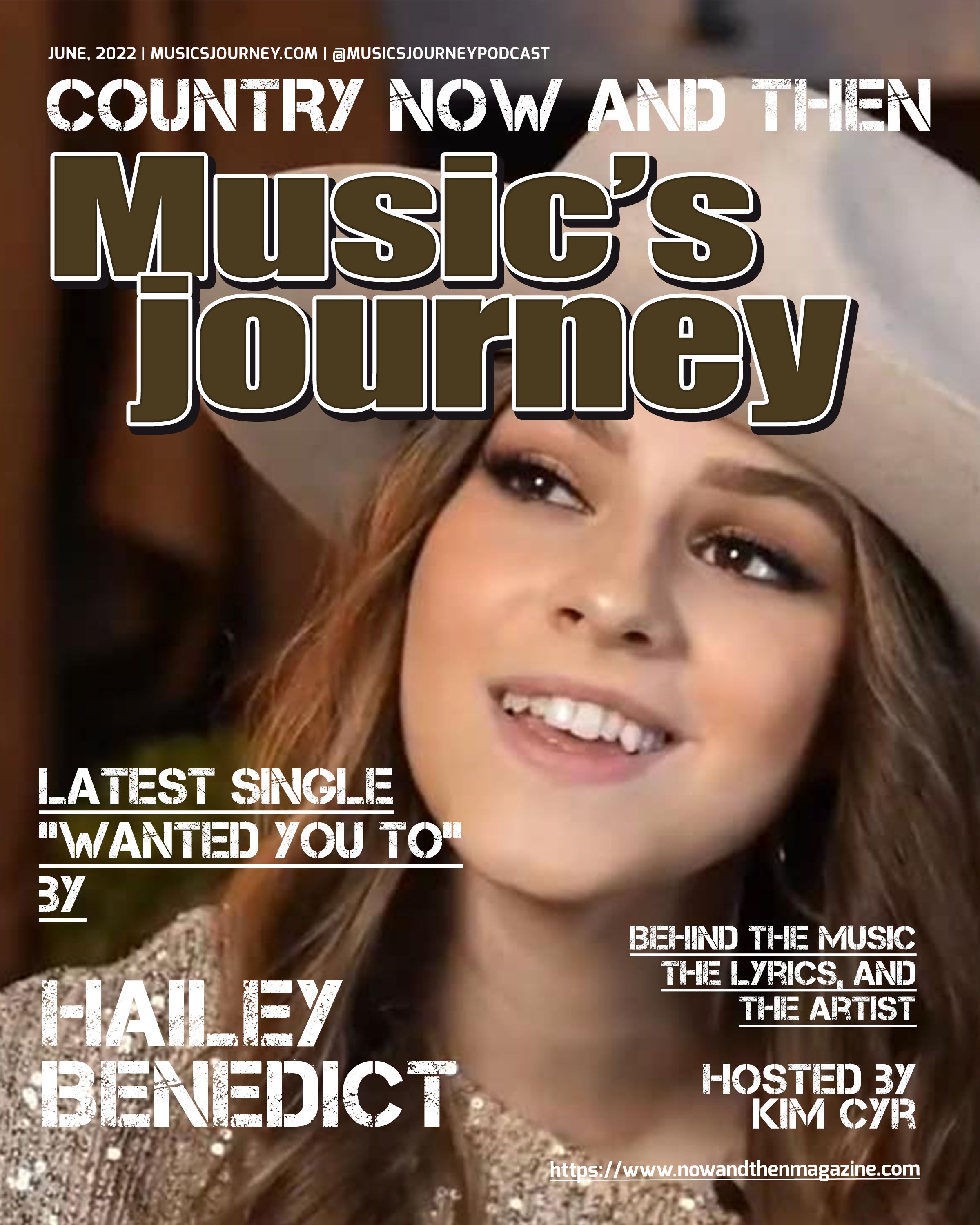 Music's Journey Podcast 
w/ Country Artist Hailey Benedict 
Hosted by Kim Cyr 
Presented by NOW and THEN Magazine 
https://www.nowandthenmagazine.com 
Music's Journey Podcast INTERVIEW #164 w/ Country Sensation Hailey Benedict Her Star Is Shining Bright With Her Single  ''Wanted You To''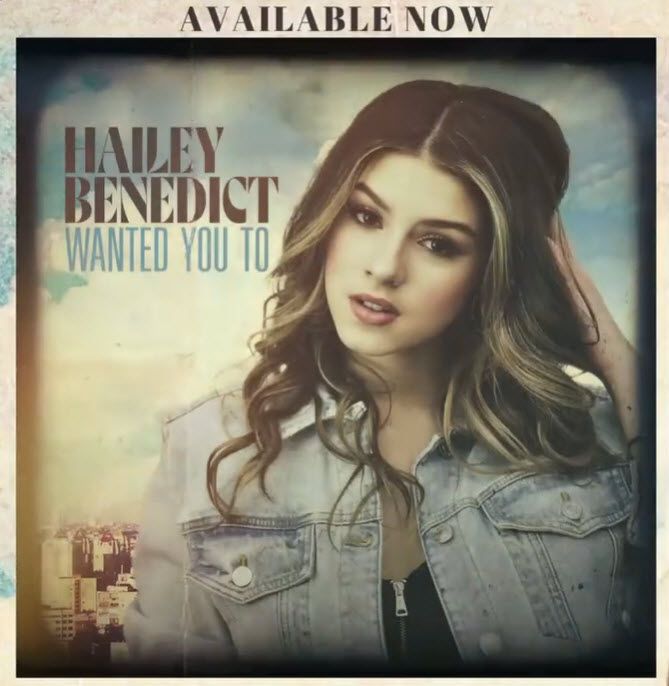 Hailey Benedict 
New Single 
''Wanted You To'' 
Music's Journey Podcast INTERVIEW #164 w/ Country Sensation Hailey Benedict Her Star Is Shining Bright With Her Single  ''Wanted You To''  
Hailey Benedict finished last year as the first artist to simultaneously secure the iHeart Radio Future Star and Stingray Trending track features, which catapulted her single, "Wanted You To", to #25 on the Mediabase country charts. The song was the highest-charting independent CANCON single by a female artist in 2021 and Hailey went on to win both Horizon Female Artist of the Year and Horizon Single of the Year at the Country Music Alberta Awards in March 2022. This dynamic, guitar-wielding singer-songwriter has the talent and power to capture an audience, and Sakamoto Agency is already well into booking shows for Hailey. 
''Hailey Benedict is such a bright light in Canadian country music,'' says Kim Cyr, Editor in Chief for NOW and THEN Magazine, radio host, and host of the International Music's Journey Podcast.  ''Hailey has continued to show that her love of music and songwriting is exactly where she needs to be.  The stars keep on aligning for this young artist.  Hailey is definitely one to watch.  She will be carrying on the legacy of amazing Canadian country women in the music industry that are crossing borders and bringing great Canadian country music to the world stage.  Hailey has it all and I know she will be joining these incredible women as a true trailblazer.   We are going to be hearing a lot more from this young star.'' 
I had the chance to chat with Hailey Benedict and you are going to love it.  Check it out by going to www.musicsjourney.com or clicking on the link below. 
Music's Journey Podcast INTERVIEW #164 w/ Country Sensation Hailey Benedict Her Star Is Shining Bright With Her Single  ''Wanted You To''  
Hailey Benedict - Wanted You To - Official Music Video 
Level Up - Hailey Benedict - Official Music Video (A Song for Youth Mental Health)
We have a goal of raising $5000 and WE NEED YOUR HELP! I am honoured to be partnering with CASA Child, Adolescent, and Family Mental Health which helps provide mental health services and support for infants, children, adolescents, and their families within Edmonton and Northern & Central Alberta. DONATE HERE
For more information about CASA go to: https://www.casaservices.org/
Hailey Benedict - Project Wild Intro Video
Keith Urban bringing Hailey Benedict up on stage - Edmonton - Sept 16/2016
Writing and performing are in Hailey's blood, with a lifelong passion for singing and songwriting. Pulled up on stage by Keith Urban in front of 20,000 fans in 2016, she was handed a guitar and sang an original song, with a video of the performance reaching over 10 million views. Her viral videos have made her one of the most followed Canadian country artists on TikTok. They also grabbed the attention of American Idol Producers who invited her to perform for their judges Luke Bryan, Katy Perry, and Lionel Richie in San Diego last season.  
Hailey has also performed for numerous large-scale events including the Country Music Alberta Awards, Big Valley Jamboree, Seven Music Fest, Canadian Finals Rodeo, CFL Edmonton Anthem singer and headline performer in John Cameron Changing Lives production of Crescendo. She's been invited to sing twice at Tootsie's World Famous Orchid Lounge in Nashville, TN and has performed for showcases during Canadian Country Music Association Week. She also has had the privilege of opening for several internationally recognized artists such as Jason Aldean, Blue Rodeo, Lindsay Ell, Aaron Goodvin, Doc Walker, and Gord Bamford.  
A strong advocate for mental health and anti-bullying, Hailey supports several charitable foundations, and as a result of her efforts in the community, Hailey was honoured as one of the youngest ever Global Woman of Vision award recipients.
Music's Journey Podcast INTERVIEW #164 w/ Country Sensation Hailey Benedict Her Star Is Shining Bright With Her Single  ''Wanted You To''  
Follow Hailey Benedict