INTERVIEW 
w/ Award Winning Country Artist Meghan Patrick
Presented by NOW and THEN Magazine
https://www.nowandthenmagazine.com
It Has Been The Meghan Patrick Year and Now Meghan Patrick Has Released Her New Single ''God and A Good Man'' Celebrating True Love and Faith!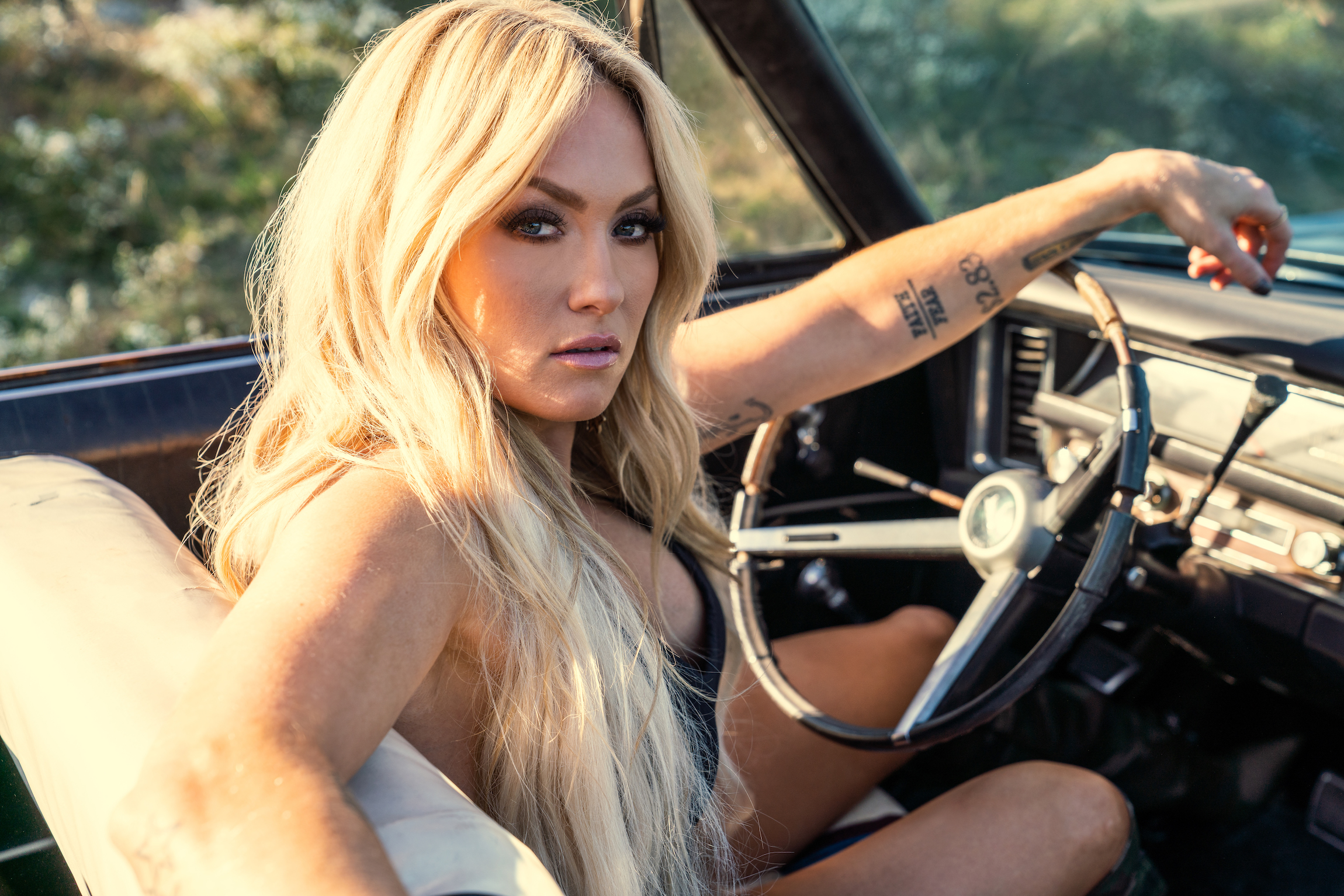 Photo Credit Ford Fairchild
MEGHAN PATRICK
Latest Tracks
''God and A Good Man'' &
Bowmanville's own Meghan Patrick took to the stage at a number of Canadian stops to thrill her fans with a night of songs and stories this October.
Pulling selections from her latest EP, Greatest Show on Dirt, as well as her extensive list of hits and fan favorites. Patrick explored themes both light and dark, such as her exploration of Christianity and her recent marriage to fellow Nashville singer-songwriter, Mitchell Tenpenny, with her latest single, "God and a Good Man", domestic violence with "The Boy Who Cried Drunk," and of course, her first hit and celebration of her music with "Country Music Made Me."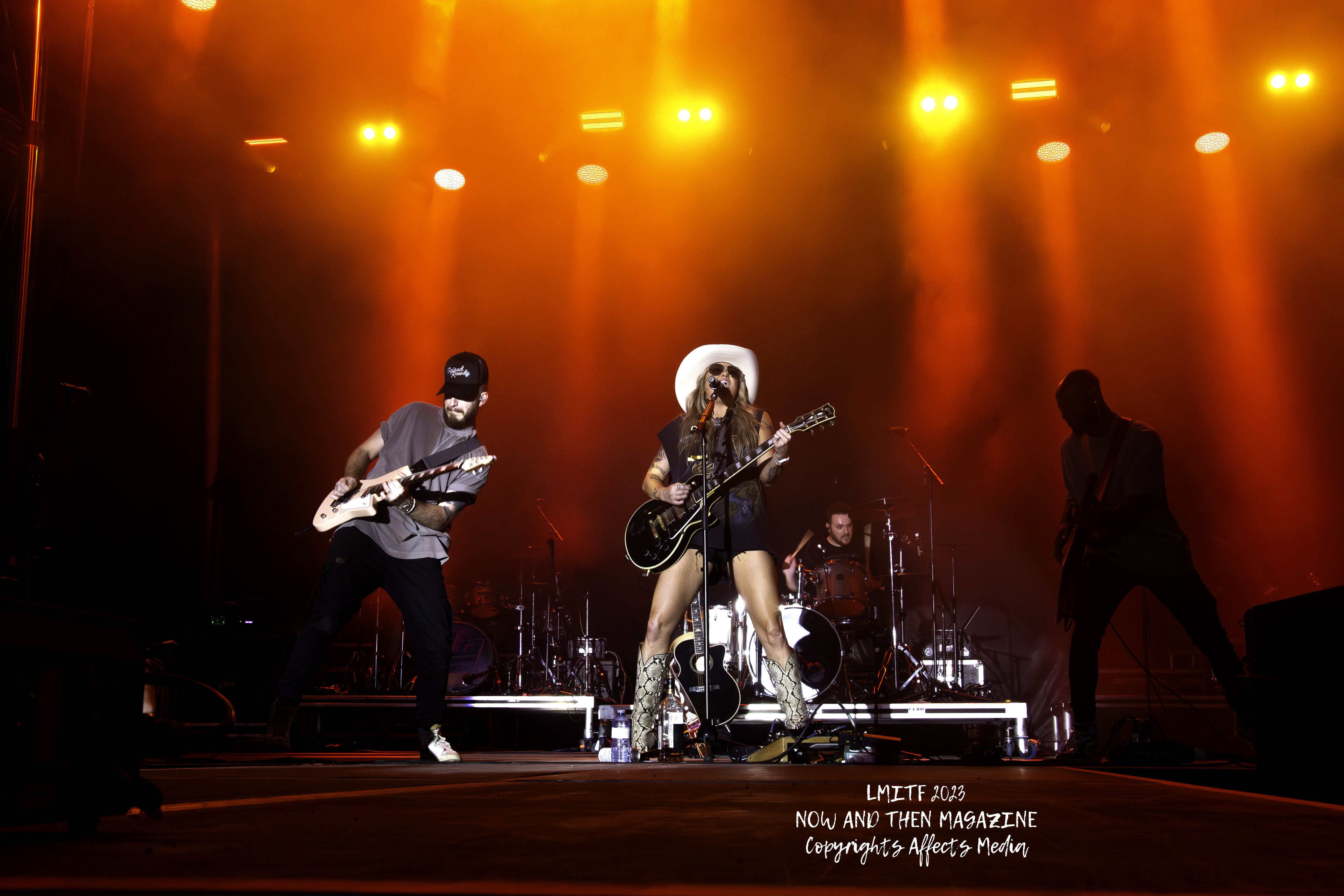 Award-winning country artist Meghan Patrick was excited to be returning to Canada with tour stops in Vancouver, Kelowna, Ottawa, and London this October.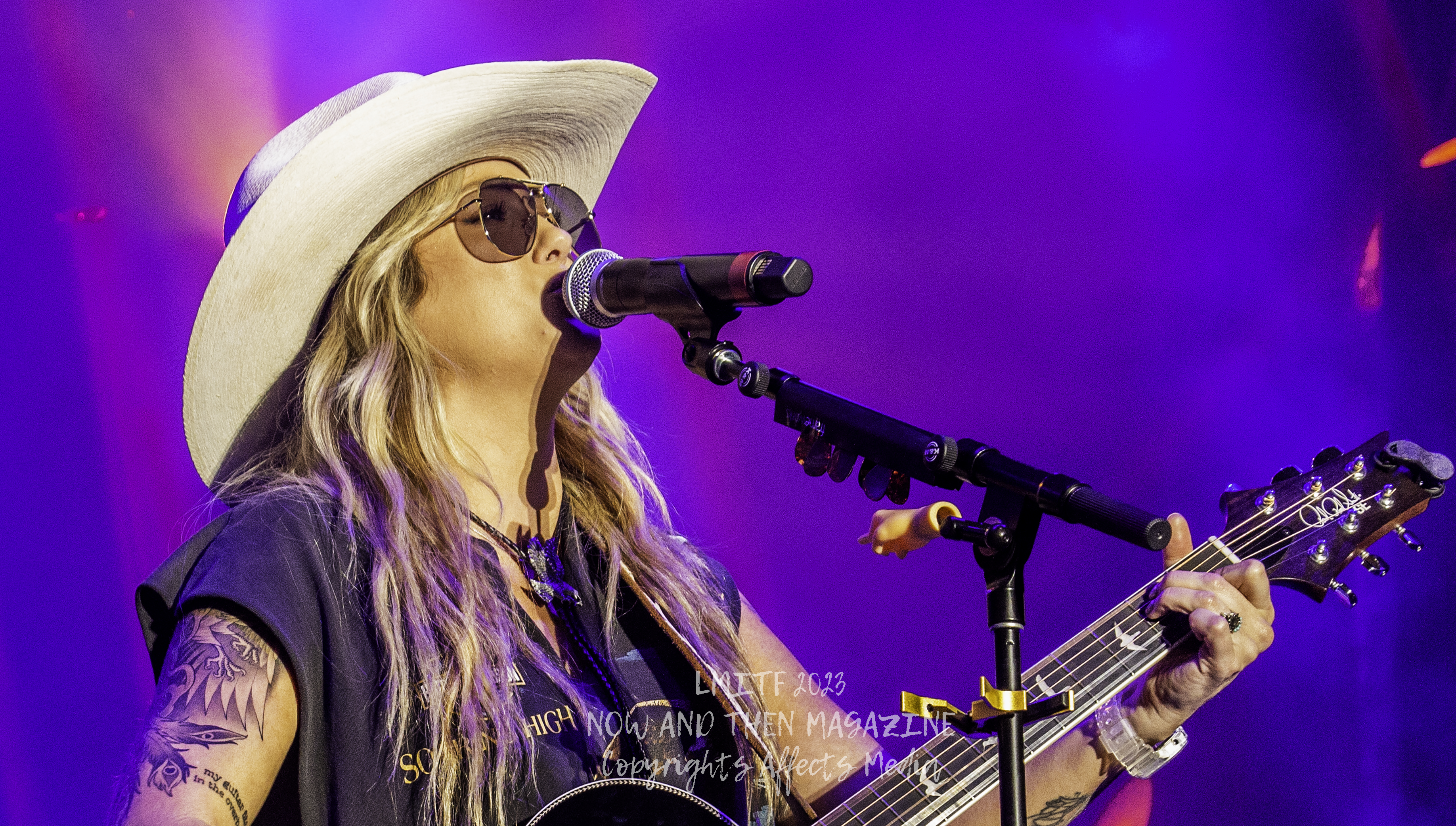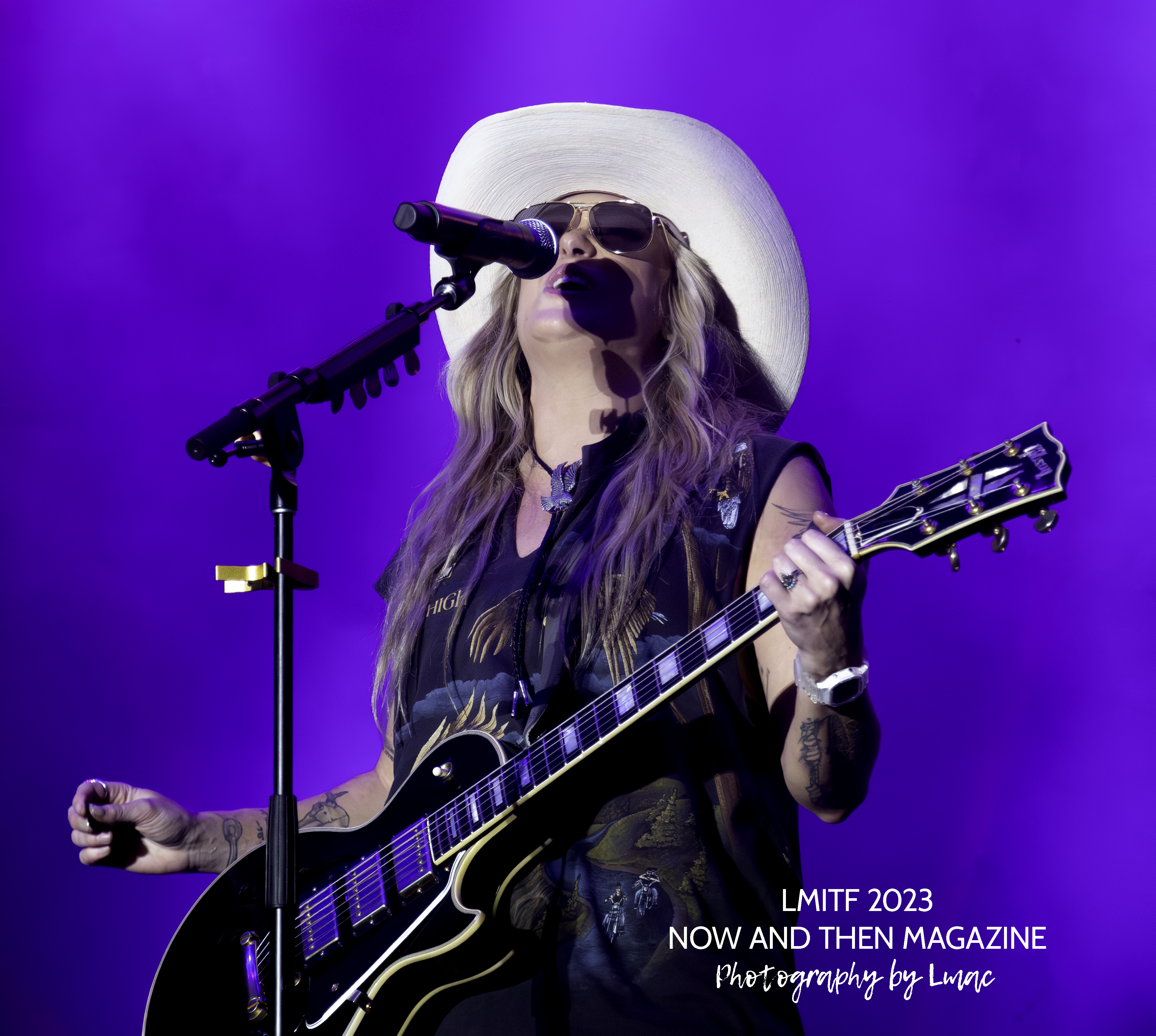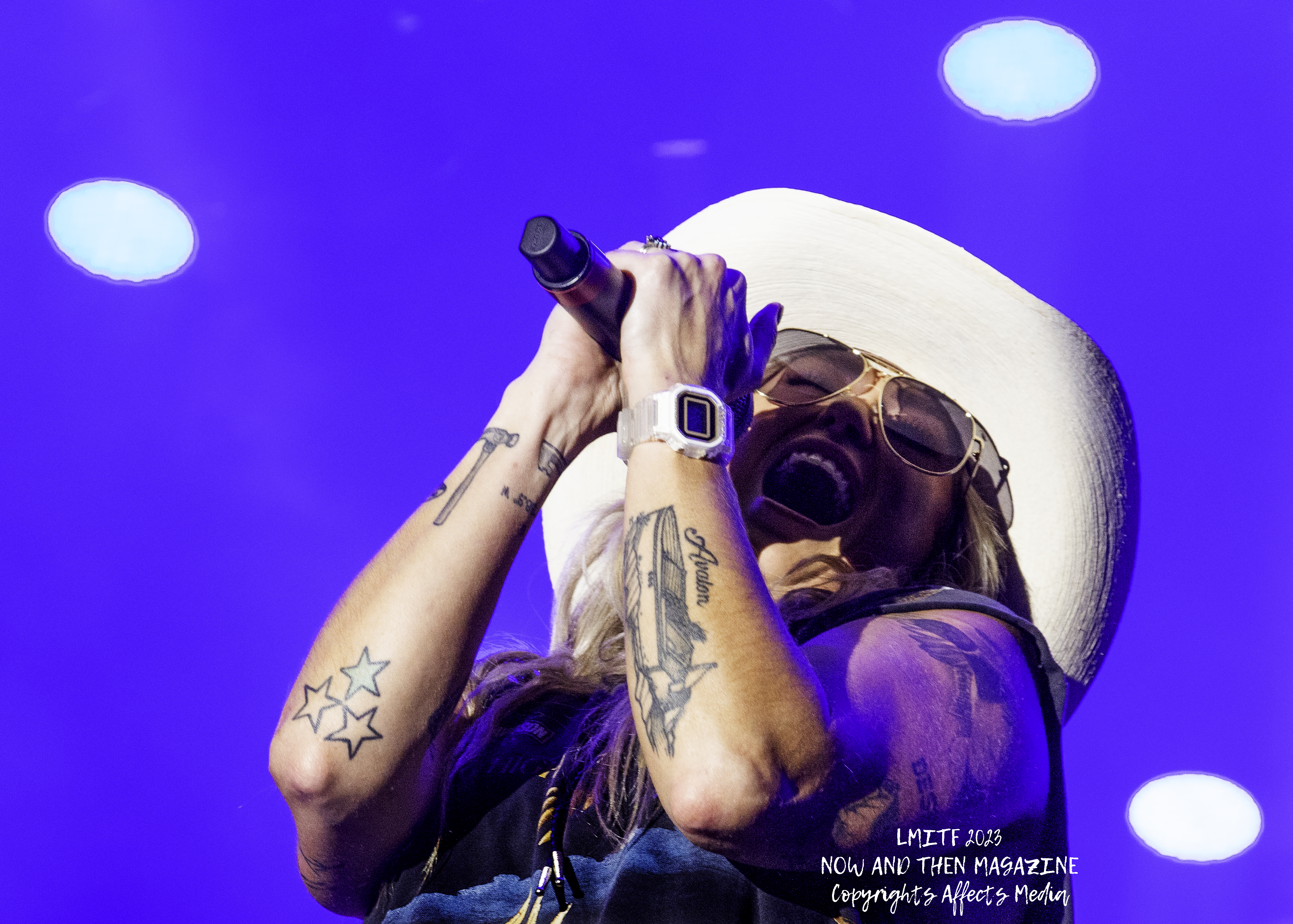 ''I had the chance to catch up with country star Meghan Patrick to talk about her new Canadian headlining tour and her new music, '' says Kim Cyr, Editor in Chief for NOW and THEN Magazine and host of the Music's Journey Podcast.   ''I have been such a fan of Meghan's from day one.  There was something so special about her from the start.  She had a vision for herself in this music industry that I admired and have mad respect for.  Meghan has put in the hard work that has brought her to that place of wisdom and understanding in believing in herself and following that gut instinct, she always had.  Going through all the tough decisions that Meghan has in her musical journey and seeing that fire and desire to do this music thing right is the reason she is the trailblazer that so many look up to, including me.  She is a true country star here in Canada and all around the world.  Her real story has just begun.''
We have all dubbed this year as the year of Meghan Patrick. And is it ever!! 
K:  When you look back at the beginning of your career in music and the approach that you had set out for this year of not necessarily focusing on the goals or specific milestones, but the energy you put into things…tell us about that new outlook this year and your thought process heading into 2023.
Meghan:  ''It really has been an incredible year, and I'm very proud of what my team and I have accomplished. There are a lot of things in this industry that are out of my control, so dubbing 2023 "The Year of MFP" was more about manifesting being my most authentic best self, than about trying to reach specific accomplishments. I chose to focus on what actually is in my control -  making music I love that has meaning, working with people who have the same mindset about how to reach that success, and making bold moves that are true to who I am.  I spent a lot of my early career making decisions often based on other people's vision of who I needed to be to be successful because I was young and new to the industry and it was what I thought I needed to do to reach certain milestones.   I know now, that success only really feels good when you make it there on your own terms. I realized that when you focus on making quality art that resonates with your fans, and you work on becoming your best self, the success and milestones you want to reach, that are meant for you, will naturally follow.   I have never been more proud than I am now of the music I'm putting out, and the impact it is having on the people who are listening.   I plan to continue this same approach and energy going into the new year, I have a ton of great songs I can't wait to put out.'' 
K:  It has been crazy cool to watch your career from the beginning and all that you have accomplished as a woman in Canadian country music.   It is so amazing to see you in your artistry today, kicking some serious butt…you are so grounded this year in a way that is hard to put into words but everyone can see that calmness…your openness about faith, and the role that plays both in your marriage with Mitchell Tenpenny and for you personally.   
I know the last few years have been trying on most people but there has been a lot of change for you…. Tell us a bit about that and what faith has brought to your life…the certainty you can see with the path you are on today!
Meghan:  ''If you had told me years ago that I would be willing to boldly share so much of my story and my faith, I wouldn't have believed it.  The last few years have been incredibly challenging for so many people, and I am no different. When the pandemic hit, I felt like I was on top of the world with so many of my biggest dreams right within my reach.   I had just signed my US record deal, I was on my first headlining tour in Canada, selling out venues, and I was finally in a happy and supportive relationship.  Then what felt like overnight, it all got ripped away with seemingly no light at the end of the tunnel for a long time.   It was the first time in my life I ever considered that maybe I had gone as far as I could go in my career, I had really lost a lot of faith in myself, and I was really depressed.   Not long after things started opening back up, I was dropped from my Canadian label after spending almost a year begging them to let me release music.   I had felt trapped, then unwanted, and like a failure, like everything I had built was crumbling and I didn't know how to stop it.   Finally, I just got tired of feeling sorry for myself, I shifted my focus to the one thing I could control, which was writing songs.   I challenged myself to dig deeper and write the kind of songs I never thought I could because the label wouldn't like them, or radio wouldn't play them.  Most importantly, I gave it to God.   I prayed and told Him what my new idea of success looked like, and asked for the courage and wisdom to pursue it.   That decision was where the shift really happened for me, it released me from feeling like I had to micromanage every aspect of my career, and it gave me faith that the opportunities meant for me would come, and that when things I wanted didn't happen, it wasn't because I wasn't good enough or undeserving.   They simply weren't meant for me and better things were on the horizon.'' 
''In addition to my faith, I had unwavering support and motivation from my husband… he had struggles of his own, but he never gave up on me or let me suffer alone.   He gave me unconditional love and grace, and also let me know when it was time to pull myself up by my bootstraps.   I also finally landed on the right manager, Randi McFadden.   I wouldn't be where I am without her.   She is smart, ambitious, and hard-working, but she also leads with her heart.   Our motto is we do things the right way even when it's the hard way, and we agree that no amount of success is worth sacrificing who we are, and the kind of people we want to be.'' 
K:  I know it is hard when you have a vision of what you want for yourself in your musical career, how that looks to you may not be what the industry may have seen for you…or where they thought you fit in country music.  Was it hard to reposition yourself to fight for what you wanted as your vision for your music moving forward and not concern yourself with looking for validation from others?  Believing in yourself and trusting your own instincts…
Meghan:  "I would say it was hard getting to a place where I had the courage to change the way I was approaching my career, but actually putting it into action was easy.  It felt like a weight off my shoulders, like I could take a deep breath for the first time in a while.  When you want something so bad, for so long, and it's not happening how/when you hoped, you get desperate.  I know I was, and I thought if I just kept doing what everyone told me to do, and I was a good little soldier, eventually I would win and get to a place where I could call the shots.   I could look back and be ashamed of myself for giving into that mentality, but the truth is it happens to most artists at some point in their careers.   Especially when you've had a taste of that success and you feel it slipping away and you want to do whatever you can to hold onto it.''  
''At the end of the day, I realized that if I was gonna fall on anyone's sword, I'd rather it be my own.  Even with great songs, and incredible effort, sometimes the stars just don't line up, but I know now that I will never regret putting out music I love, whether or not the awards shows, radio, or the industry embrace them, I will regret sacrificing who I am to "win" on someone else's terms.    A lot of people and "gatekeepers" in the industry are just as scared as us artists.  They don't really have the answers either, and they are just trying to find the easiest path of least resistance to success and making money.   They are rarely in the crowd at your shows, and they aren't reading the DM's from your fans telling you how a song you released changed their lives… all they know is a formula that has already worked for someone else.   I'm no longer interested in that formula.   I'm interested in creating my own original path and doing it in a way that will make me and my team proud when I get to where we're going.''
K:  It is so key to surround yourself with the people and a team that have the same outlook and are on the same page as you are. What has it meant to you to finally have that in place and see the incredible things that have taken place for you this year?
Meghan:  ''I can't say enough about the incredible team I've been lucky to surround myself with.  They aren't just amazing at what they do, they are family, and I know that they don't just care about my success, but also my mental, emotional, and physical well-being.   I have watched a lot of artists get run into the ground by a team that has prioritized money and success over the person.   It can be a delicate balance to maintain, but I know my team has my back.   I also love that my team is largely comprised of powerful women.   I didn't choose to work with them because they're women, I chose them because there is no one better to do the job, and that is how you create positive change in how women are viewed in the industry… it isn't a performative statement, the proof is in the pudding.   I feel truly blessed to have Randi leading the charge as my manager, and I am also incredibly grateful to have Chris Kappy, founder of Make Wake, in our corner as a great mentor and advisor.   I truly admire the career he and Luke Combs have built together and it gives me so much hope knowing that sometimes, good people can, and do win in this industry.   I have also found an incredible cheerleader and friend in, the head of my label Riser House, Jennifer Johnson. As a female president of a new indie label, I know the pressure on her is immense, and yet she has taken a chance on giving me the freedom to be myself, take risks, and blaze my own trail, and that is a rare, but great leader.''
K:  I am so thrilled to see you surrounded by a team that champions you and lifts you up…you deserve this with all the sacrifice and hard work you have put into your career.  You are amazing and truly inspiring to us all in the music industry and to your fans.
I would imagine that one of those stand-out moments for you was hearing about being asked to debut on the greatest show on earth and hearing from Terri Clark about making your debut on the Opry…tell us how you received that news. 
Meghan:  ''I was actually shooting the music video for my song "Ours".   As I walked on set thinking we were about to start shooting, my director Ford Fairchild said, "Oh that's weird, why is Terri Clark FaceTiming me?"   I just assumed they worked together and jumped up to jokingly tell her we were busy working, still having NO clue what was about to happen.  Ford handed me the phone, and Terri said she just had a quick question for me and wanted to know what I was doing on April 11th.   Still clueless, I looked up at Randi to ask her if I was busy haha, still not realizing everyone had their phones up, taking video, and Randi had Mitchell on FaceTime so he could watch it all go down.   That's when Terri said, "Well I know what you'll be doing… You'll be making your debut at The Grand Ole Opry" and I just burst into tears.   All at once, all the hurt of feeling so undervalued, and unwanted as an artist for years, was released.   I felt like all I had heard for so long was "No, not good enough" and now I was getting the biggest YES of my career, and it was coming from one of my heroes.   It was a moment I'll never forget.'' 
K:  I know that Terri is a good friend and a mentor to you in many ways.  What was it like getting that news from Terri personally?
Meghan:   ''I can't imagine that moment being any better than it was.   I look up to Terri for so many reasons… her songwriting, her musicianship, her big heart, the fact that she is one of few Canadian women to succeed in country music at an international level, and the list goes on.   She's also a damn good golfer and a great angler too.''
K:   Can you describe that feeling you had when you received a standing ovation at the Grand Ole Opry for your debut?
Meghan:  ''At the risk of sounding cliche, it felt like a dream come true…I'm tearing up now just thinking about it. The truth is, a lot of things we strive for in our careers sometimes don't end up feeling the way we think they will.   In fact, it's like you're immediately thinking, what's next?   How do I beat this?   My Opry debut and the memory of it, is truly that it was a perfect night, a perfect moment.   Just stepping into the circle would have been more than enough, but to have that moment be followed by a standing ovation, and then my first gold record as an artist?!    Not to mention, Wild As Me is the first song I ever wrote about my now husband, and I wrote it with two of my best friends.   I truly thought I was gonna wake up at any moment and know it was all a dream.''
K:   I can't imagine keeping yourself together when they surprised you by presenting you with a gold record backstage…I don't know how you were able to keep yourself together just coming off the stage from that standing O moment to this insane surprise.  
That perfect moment…a song that you wrote about Mitchell…
You announced your new album on the Opry stage…Greatest Show On Dirt…what does it feel like for you to put out a body of work like this one?
Meghan:   ''It felt amazing to get to announce that record release on such a legendary stage. Greatest Show On Dirt is the record that represents "The Year Of MFP", and the era of me truly coming into my own. To announce the release of that record standing where all my heroes have stood, felt like a really good omen.''
K:  These moments are and will be there for you for a lifetime.  What I always tell myself is the lows are what help you with character building…the lows prepare you for the incredible highs that will follow. What advice would you give a younger Meghan Patrick today learning all that you have with the success in your career so far? 
Meghan:  ''I would say, don't you dare give up. Remember that you wanted to do things the right way, not the easy way, and that takes time and perseverance.  Remember that you don't want success from songs that mean nothing to you. Remember that you got into this for the love of the music, for the fans, to change lives, to empower people, and to make an impact, not for validation from an industry that doesn't know you, or care about you unless you're making them money.   Remember that the highs are temporary, but so are the lows.   Remember that it's about the journey, not the destination, and this is a marathon, not a sprint.   Remember that God will bless you with what is meant for you, and protect you from what isn't if you'll get out of your own way.   Most of all, listen to your heart and follow your gut.''
K:   What is the one thing that you fear the most?
Meghan:  ''I fear nothing! Haha just kidding.  I think the thing I fear most, is making decisions and sacrifices out of fear.   I want to live life bravely, unapologetically, and in a way that I can be proud of, and that the people I love can be proud of. ''
K:  Let's talk about your new music…
Tell us about co-writing ''The Boy Who Cried Drunk'' and how important it was to shine a light on a difficult subject that was all too familiar in your own life.
Meghan:  ''To be honest, I had been sitting on that idea for a while, waiting for the right room to bring it into, waiting for the right moment.   I definitely hadn't planned to write that song that day.   When I walked in, Billy Dawson was sitting there with a baritone guitar playing this riff, and I absolutely loved it.  It was the first time I had ever met Jacob Hackworth, and as I was looking through my "hook book" for a song idea, I came across ''The Boy Who Cried Drunk.''   I looked up at Jacob and said, "I know we just met, but how heavy are you willing to get in this write today?   Cuz I have an idea, and this guitar riff feels perfect for it".   I explained my idea, and they both loved it.   I told them both a little bit about my story and what I had been through, and I knew right away that I was in a safe place, and I was ready to write that song.   I never would have thought I would write something like that with two men I barely knew, but I have so much love and respect for the way they both handled it.   They gave me all the space in that room to tell my story the way I wanted to.  They made me feel comfortable and like they had my back.   They both are amazing writers who brought so many great moments to that song and I think we all knew we had something special that day.''
Each year, more than 12 Million people across the nation experience some form of domestic violence and Meghan Patrick is shining a light on domestic violence survivors through the release of her new single "The Boy Who Cried Drunk (The Demo)," available now via Riser House Records / The Orchard on all streaming platforms. Written by Patrick alongside Billy Dawson and Jacob Hackworth, the thought-provoking track details the telltale warning signs that come with a toxic partner, as Patrick sings of an all-too-familiar story from her past – one that she was able to escape and learn from – in the hopes of helping others leave or avoid stepping into her shoes, altogether. 
K:  In addition to this poignant track, you are currently raising money through next month for YWCA Nashville & Middle Tennessee, which operates the largest domestic violence shelter in Tennessee. You had hit the road with LANCO this fall, joining as direct support on select dates of the group's headline 'Run, Run, Baby Tour,' which kicked off in Nashville on October 2nd.  Tell us about that….
Meghan:  ''I was already a big fan of the LANCO guys before this tour, but I am an even bigger one now.   I'll start with the incredible musicianship on that stage… their live show is so so good, they are all fantastic musicians, and Brandon is one hell of a frontman.   I don't always go out and watch every show for every artist I open for, but I've sacrificed a couple of hours of sleep more than once to stay and watch their set.   I also have immense respect for the way they are coming back and rebuilding after some downtime.   I know it ain't easy, but I watch them give the same high-energy, entertaining show night after night, regardless of the crowd… I really look up to those guys, and they've become great friends.''
K:   It has always been so important to you to deliver songs that are so authentic and true to you. Thank you from the bottom of my heart for sharing such an incredible song on a subject that we all need to help and use our platforms for. I also share a history of suffering domestic violence.  What has been the response from fans once this song came out?
Meghan:  ''The response has been overwhelming honestly. In a good way, It is definitely having a huge impact, which is what I hoped for, but it is also really heavy to know that it is having such an impact because so many people have experienced it.   Some days I would get so many messages and DM's that it just made me really angry and sad, especially when they were from people who are still in it.   I felt so helpless in those moments and had to remind myself that change starts slow and small, and maybe I can't save or help everyone, but at least this is a start.   Although we released the song in honour of Domestic Violence Awareness Month, I plan to continue this work throughout my whole career. The more my platform grows, the more I will be able to help, and so for me, this is just the beginning.   My dream is to eventually have my own foundation or charity, and I'm so grateful to everyone who has donated or helped me in my efforts. ''
Meghan Patrick - The Boy Who Cried Drunk (Demo)
K:  Let's talk about your new single ''God and a Good Man''.  This is a very special song.  Tell us about the writing for this song.  This song means everything to me. Like you, I share a very strong faith in my life and how that relationship in faith with someone you love is life-changing.   How has meeting your husband Mitchell Tenpenny and the faith you share together, changed your life?
Meghan:  ''The day I wrote this song, was the day I decided I was ready to be baptized.   I was going to write with two of my best friends, Dallas Wilson and Trannie Anderson, and I knew that's who I wanted to write it with.  Not only are they close friends to both Mitchell and me, but they both have a strong faith and have been there for me many times in my journey to pray with me and answer my questions.   As I was heading to the write, I started thinking about the many similarities between my relationship with God and with my husband.   I'll say this, I'm grateful they both had infinite patience and enough love to carry me through my doubts.   They are both a safe place for me, and they both make me a better person every day, and I wanted to write a song to honour them.'' 
K:    Tell us about the music video for God and a Good Man…
Meghan:  ''We shot that video at my friends Colt and Ashlee's farm.   It's always been kind of an escape and haven for me to get away from the city, and work and unwind.   We've had many Sunday fundays, dinners, and days hunting there, and it's just a beautiful spot that's always a happy place for me.   It's definitely a place where I feel God all the time, so it felt like the perfect spot. '
Meghan Patrick - God and A Good Man
K:  You were out on your first headlining tour in Canada in Oct. Tell us about that…
Meghan:  ''Well actually my first headlining shows in Canada were right before the pandemic, but this was the first time headlining in Canada since then.   Playing a headlining tour is always incredibly nerve-racking because you feel very exposed in terms of wondering how many people are truly big enough fans to spend their hard-earned money just to see you.  This year was especially scary because I felt like my career in Canada had really taken a hit from COVID, the loss of my record deal, and subsequently a lack of radio success over the past few years.  Regardless of the tickets sold, I know that the fans I've made are for a lifetime. They are passionate, loyal, and kind people. It is an awesome feeling to know that there are people in the front row who have been in my front row for 7 plus years, and that tells me I must be doing something right!''
K:  You have some new dates that start Nov 14th and heading into January of 2024. Tell us about that.
Meghan:  ''Nov. 14th we put on what I hope was the first of many annual events. I hosted a writer's round at The Nashville Palace, and all proceeds went to benefit survivors of domestic violence through the YWCA. I'm so honoured to host some of my favourite artists and friends, and I was really excited to put on my first big event for a cause that is so near and dear to my heart.'' 
K:  I am so thrilled and so happy for you for being an incredible woman who is a trailblazer in so many ways in Canadian country music. Thank you for being so vulnerable and strong to show how hard work pays off and for sticking to your gut with the kind of music you always wanted to release. You are kicking butt and we are all so proud of you.  Congratulations on one hell of a year and your entire journey in music. I can't wait to see what comes next for Meghan Patrick. 
Tour Dates:
Nov 18th  Eagle's Nest Rockin' Country Bar (Chesapeake, VA) w/ LANCO Tickets
Jan 27th  Hot Country Nights w/ Ponderosa & 99.5 The Wolf (Portland, OR) w/ Michael Ray Tickets
Feb 8th Coors Light Birds Nest (Scottsdale, AZ) w/ Dierks Bentley & Mitchell Tenpenny Tickets
Jun 27th Ponoka Stampede (Ponoka, AB, Canada) Tickets
July 13th Country Thunder (Craven, Saskatchewan, Canada) Tickets
July 19th Amelia Earhart Festival (Atchison, KS) Tickets
Jul 21st Country Thunder Wisconsin (Twin Lakes, WI) Tickets
Aug 24th YQM Country Fest 2024 (Dieppe, NB, Canada)  Tickets
Meghan Patrick - She's No Good For Me (Official Music Video)
About Meghan Patrick
Hailing from Bowmanville, ON, the now-Nashville resident released her debut album, Grace & Grit in 2016, leading to an avalanche of awards and recognition upon its release. Her sophomore album, Country Music Made Me Do It, yielded her first No.1 single at Canadian country radio with "Walls Come Down," followed by her JUNO Award-winning EP, Wild As Me (2019). Her latest album, Heart on My Glass (2021) also earned Meghan multiple CCMA and CMA Ontario Award nominations, including three CMAO Award wins. 
Most recently, Meghan was nominated for the 2023 Canadian Country Music Association Award (CCMA) for Songwriter of The Year for "Greatest Show On Dirt". The song is the title track of Meghan's recently released, deeply personal EP Greatest Show On Dirt, which features six tracks that define the new era of Patrick. Meghan made the EP announcement during her stunning debut performance at the Grand Ole Opry stage in April of this year, where she also received the news that she earned another career milestone with her first Canadian Gold certification for her song "Wild As Me."
Meghan Patrick - The Greatest Show On Dirt (Grand Ole Opry Performance)
Meghan Patrick - Last Christmas
Follow Meghan Patrick
Website/Facebook/Instagram/Apple/Spotify
Written by Kim Cyr Editor in Chief NOW and THEN Magazine