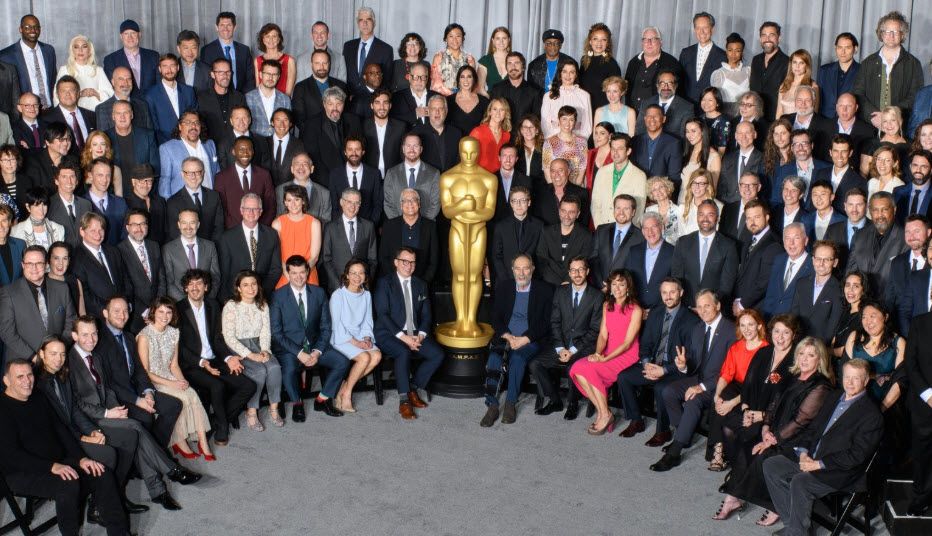 Photos: https://oscar.go.com/photos
Many 2019 Oscar nominees including Lady Gaga, Rami Malek, Regina King, Yalitza Aparicio, Melissa McCarthy and Spike Lee enjoyed the opportunity to meet, mingle, and pose for the annual "Oscar class photo" at the Beverly Hilton in Beverly Hills, CA on Monday, February 4th. Leading up to Oscars 2019, the annual Nominee Luncheon reflects an important moment of community and celebration on the path to Oscar Sunday. You can see these stunning photos linked in the gallery below, giving an up close and personal look at some of the many talented faces nominated for the 91st Oscars. 
Video: Watch the Oscar nominees take the stage for their "class photo"  
Of course, the Oscars Nominee Luncheon is also a chance to catch up with fellow nominees and hear from important speakers in the filmmaking community. Academy President John Bailey spoke at the event, paying tribute to the largest group of female nominees in Oscar history. "In front of and behind the camera, inclusion, diversity, racial, ethnic, and gender equality are not just buzzwords," he emphasized.