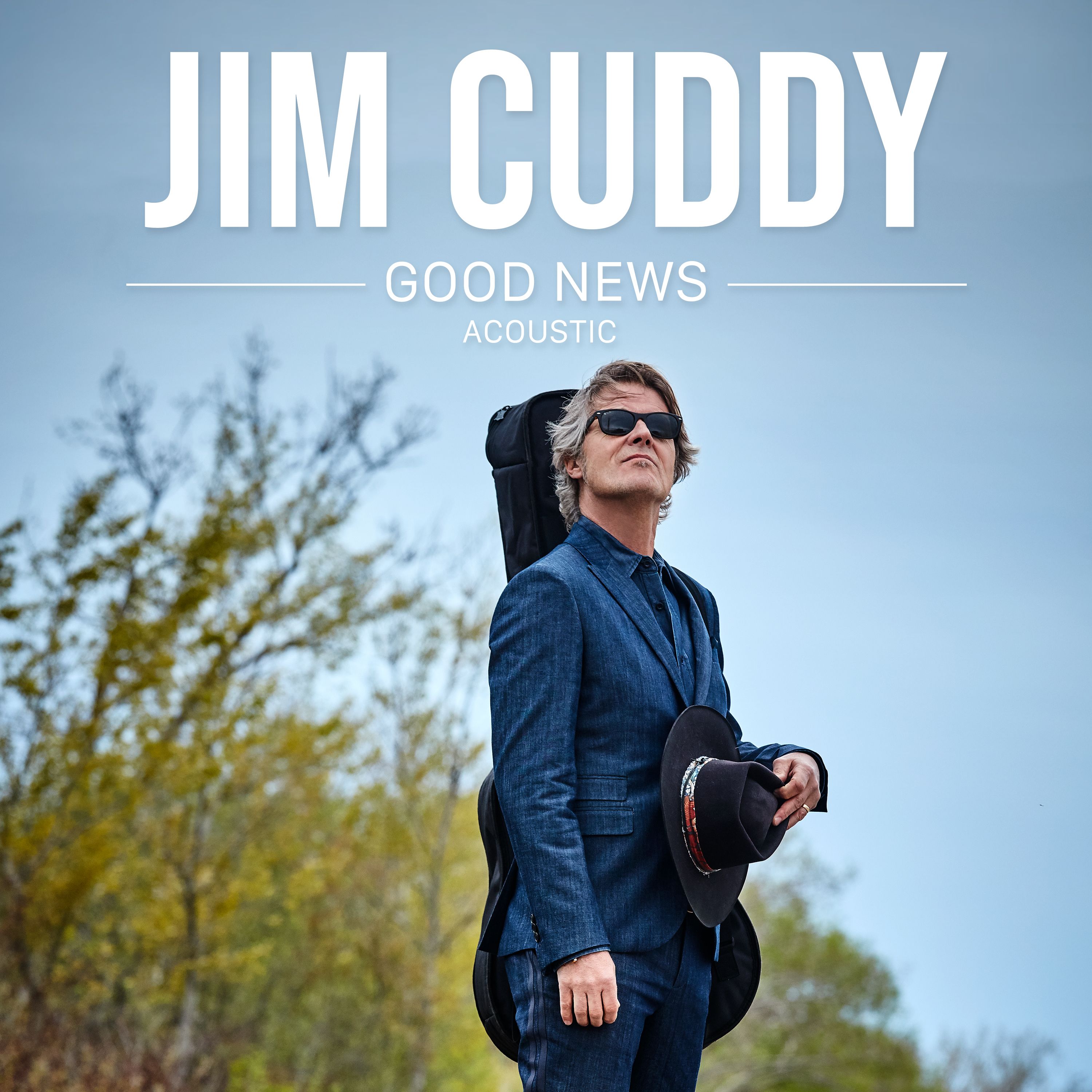 Jim announces brand new song, "Good News (Acoustic)"!  
Jim Cuddy has announced the release of a brand new song – "Good News (Acoustic)" – out August 21 at all digital streaming services and retailers.  
"After all the isolation and barrage of news, I felt uplifted that so many people were working together to protect each other," says Jim Cuddy. "We've all been locked down for months and spread away from each other and yet there has been a concerted effort to respect each other as well as the activism in the streets, so it's been a very inspiring time in many ways.  'Good News' is sort of the contrast between how inspiring it's been to watch everybody work together and how difficult it's been to keep going without any good news."  
Contest closes August 24, 2020.  
Fans who Pre-Save/Pre-Add Jim's new single, out August 21 for your chance to WIN a "Good News" Zoom call and acoustic performance from Jim for you and up to 10 of your closest friends! 
Pre-save or pre-add "Good News (Acoustic)" to your preferred streaming service now!