INTERVIEW
w/ Leading Canadian Tenor Joey Niceforo
Presented by NOW and THEN Magazine
https://www.nowandthenmagazine.com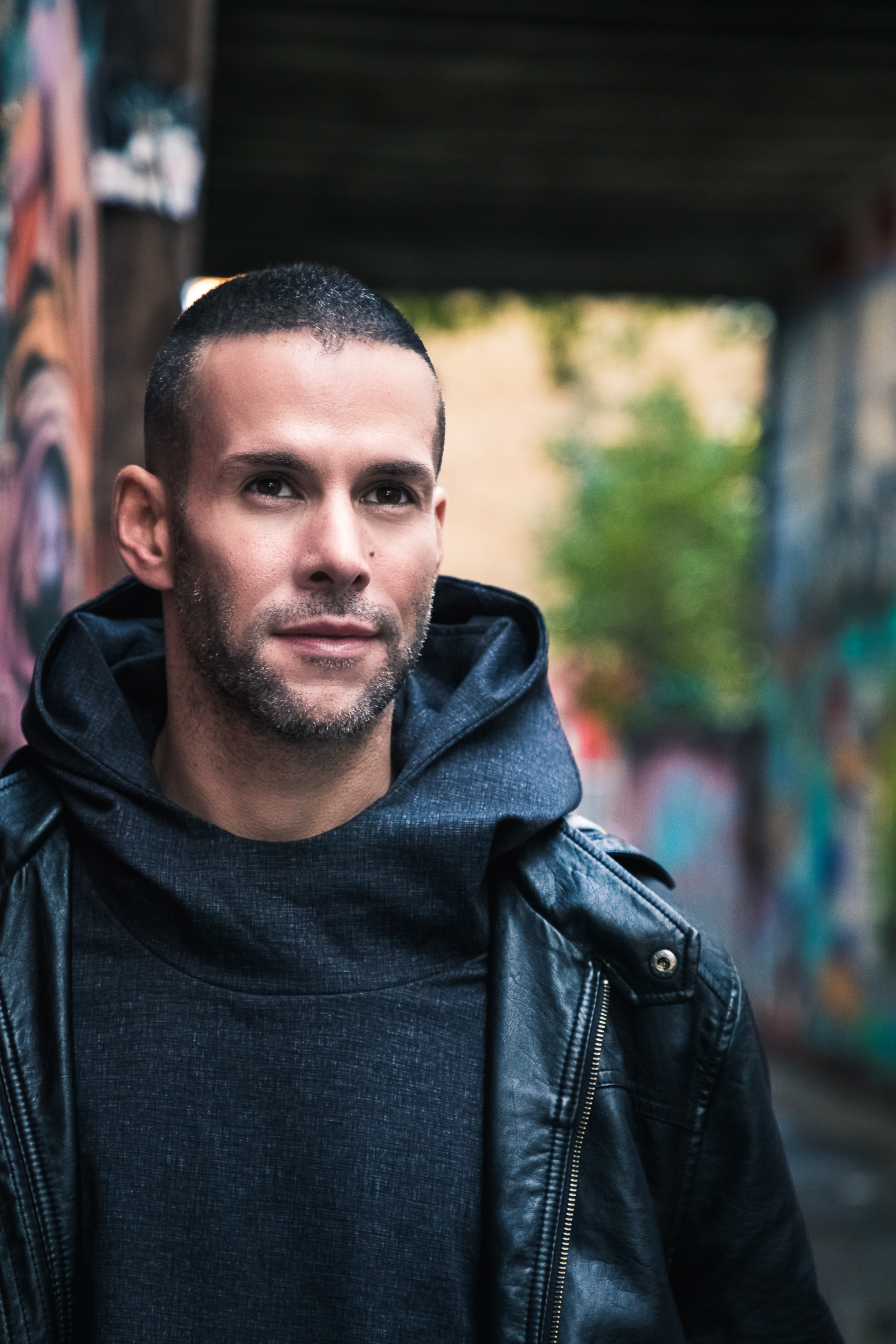 JOEY NICEFORO HEADLINES HARMONIZING HEARTS (INTERVIEW)
Kim Cyr - November 11th, 2023
LEADING CANADIAN TENOR, JOEY NICEFORO HEADLINES HARMONIZING HEARTS – MUSIC FOR A CAUSE IN SUPPORT OF THE CANADIAN FOUNDATION FOR AIDS RESEARCH
Toronto, ON - Acclaimed Canadian tenor, Joey Niceforo is thrilled to present Harmonizing Hearts - Music For A Cause, an extraordinary night of music in support of the Canadian Foundation For AIDS Research (CANFAR) at Toronto's iconic Roy Thomson Hall on Monday, November 20, 2023.
The concert features Niceforo's incredible vocals alongside the Cambridge Symphony Orchestra led by Maestro Sabatino Vacca and the Casa Loma Symphony Orchestra led by Maestro Paolo Busato, who will be featured on piano and Roy Thomson Hall's Gabriel Kney Pipe Organ. The night will also feature performances from international opera singer Sara Papini, and Singing Out, Toronto's largest 2SLGBTQQIA+ choir. The night will be hosted by Canadian journalist, media personality, philanthropist, and Order of Canada recipient, Jeanne Beker.
Tickets for Harmonizing Hearts - Music for a Cause went on sale on Friday, September 8th, and are available HERE. Tickets start at $60 (plus service fees), and limited VIP packages are available for $150 and include a meet & greet and premium seats. 
In recognition of World AIDS Day (December 1, 2023), proceeds from the event will support the important work of CANFAR, Canada's only independent charitable foundation dedicated to ending Canada's HIV epidemic through innovative research and strategic implementation projects. This research has led to incredible advances in HIV treatment, care, and prevention that have transformed the landscape of HIV/AIDS in Canada, but there's still significant work to be done to end HIV as a public health threat.
"Sharing the Harmonizing Hearts stage with the Casa Loma Symphony Orchestra, the Cambridge Symphony Orchestra, and the members of Singing Out, as well as joining forces with the extraordinary operatic soprano Sara Papini, is a dream come true," says Joey Niceforo. "Graced by the presence of Toronto Icon Jeanne Beker as our host, this evening promises to be full of emotion and artistry, celebrating diversity and unity. This performance holds a special place in my heart as it marks my debut at Toronto's iconic Roy Thomson Hall. The prospect of bringing my music to this grand stage, accompanied by a full orchestra and the harmonious voices of Singing Out fills me with both joy and nervous excitement. Beyond the music, I am equally thrilled to contribute to the noble cause of CANFAR, standing together in support of their endeavors leading up to World AIDS Day on December 1st."
"World AIDS Day has become a symbol, a beacon of hope for all communities and populations impacted by HIV and AIDS," says Alex Filiatrault, CANFAR CEO. "Funds raised through Harmonizing Hearts will allow CANFAR to reach the most underserved communities by investing in everything from access to HIV self-testing to expanding our national youth HIV awareness platform, which currently reaches over 1.5 million youth across the country."
K:  Could you introduce yourself to our readers?
Joey:  ''I grew up in Sudbury, Ontario studying voice at a convent with a French-Canadian nun. I then moved to Toronto to pursue my post-secondary education in classical music, studying for four years at the Glenn Gould School at the Royal Conservatory of Music. My training continued for an additional two years at the University of Toronto's Opera School. During this time, I also spent a year studying in Siena, Italy at L'Universita Per Strainer and Chigi (the local conservatory).''
Joey: ''After graduating from U of T, I had the opportunity to be one of the original members of the Canadian Tenors; from there I went on to form a group called Destino. In both of these groups, I had the incredible opportunity, with my colleagues, to tour around the globe with performances including two Olympic Games and the famed Carnegie Hall. I immensely enjoyed this time in my life. 
When it was time for this chapter to end, I was at a fork in the road so to speak. I now consider myself a "new classical" singer, a phrase I began using during the release phase of my debut album Pricelesswhich I recorded at Abbey Road Studios in London, England. A very dear friend offered me the chance of a lifetime to record a solo album; but she stipulated that if we were going to do it we were going to do it to the best quality possible. This is what led to Priceless!
Priceless went on to debut at number #3 on the iTunes Canada charts and has hit the top 100 charts in Ireland, Australia, the USA and South Africa since its launch.''
K:   Can you share your musical journey with us and who was the artist you looked up to growing up?
''To name just one would be difficult for me. I grew up listening to country music like Tammy Wynette, George Jones, Garth Brooks, and Dolly Parton. It influenced me, but my voice isn't suited to country music.
I also grew up listening to a lot of Dean Martin and Frank Sinatra, Connie Francis, Elvis Presley, Rita MacNeil, and a bit of Opera as my father had some records of Pavarotti.
Later on in my early teens I LOVED listening to Celine Dion, but what really inspired me to sing was listening to the original The Three Tenors album. This was the first time I listened to music and cried, and it set off emotions in me that I had never felt before. When I began to try and imitate them, poorly at first I might add lol, it was the start of my music journey.
Today, my favourite go-to artists are Shirley Bassey, Edith Piaf, Maria Callas, Judy Garland, Charles Aznavour, Elton John, and Celine Dion.''
K:  You have been an inspiration to so many who love the Canadian Tenors. What has it meant to you to be a part of the Canadian Tenors?
Joey:  ''I was so lucky to have been a part of this group. I auditioned while I was still at the opera school at U of T, and this was a different world from that of opera. We had to speak and interact with the audience which I found extremely difficult, and I also was a very unsure singer at that time as well, so between the lack of stage know-how and consistent singing abilities I had a hard time at first.  The experience  forced me to get better, to learn from my other talented colleagues, and with the constant touring, it gave me incredible opportunities to try different things out to see what worked and didn't work.''
K:  Who is your favorite singer of all time?
Joey:  ''If I have to pick 3… Pavarotti, Maria Callas, and Shirley Bassey.''
K:  What is the most memorable performance for you so far in your career?
Joey:  ''I have to say I've been very lucky with the performances I've had so far in my career, with the people I've performed with and for, and also the places I've sung. The most memorable concert, which may seem insignificant, was at a small historic venue called The Sharon Temple. This took place a few years ago. I had always been in groups sharing the stage with some amazing people and had never really done any solo work so I felt like that was my crutch. After The Canadian Tenors and Destino ended, I was going to quit singing and maybe go back to school, but I have some pretty amazing people in my life who convinced me to try and go 'solo'. The Sharon Temple performance was my first ever 'Joey' concert and I was incredibly nervous not knowing if I could pull something off with just me on stage. The concert in my mind was a success even though there wasn't a large amount of people in attendance. What mattered most was that I pulled it off, so knowing I could do it alone was a big turning point for me.'' 
K:  What was the first concert you ever attended?
Joey:  ''My mother used to take me to all kinds of concerts growing up, but one of the first ones I remember are Canadian singers Carroll Baker or Rita MacNeil.''
K:  Tell us about the inspiration behind ''Harmonizing Hearts – Music for a Cause'' and how the idea for this event came about.
Joey:  ''The idea of the show came from one of the producers of my album Priceless. We were out for dinner, and he asked if I had ever performed at Roy Thomson Hall. I never have and he suggested that he would like to produce a concert there. Not only for me but for and with people in the community. We set out to do something for a good cause and bring in friends and colleagues that I've worked with before.''
K:  The event features an impressive lineup of talents, including orchestras and other vocalists.  How did you go about selecting the performers for this special event?
Joey:  ''I've been lucky enough to be a regular performer for the past two years at the Casa Loma music series ('Symphony in the Gardens - Casa Loma' and 'Twilight Symphony at the Castle') under the direction of my friend Maestro Paolo Busato. I also recently performed with another friend of mine Maestro Sabatino Vacca with the Cambridge Symphony Orchestra.
We thought it would be amazing to combine these two great community orchestras as well as add my dear friend and colleague, soprano Sara Papini. Throughout my career, I have probably sung with Sara more than anyone else. Her voice and stage presence are incredible, and our friendship and mutual respect brings out a natural dynamic between the two of us on stage. She's also a regular at the Casa Loma concerts.
Jackie Richardson is an award-winning singer and actor whose career spans more than five decades. She has been called the reigning queen of Canadian jazz, blues, and gospel. We approached her management team, not ever thinking she would say yes, and we were thrilled when we were informed she would love to be a part of the show!  I'm also excited to have Singing Out bring their voices to the stage and to have Canadian icon Jeanne Beker host the evening.''
K:  Hosting the event is Canadian Journalist and Media Personality, Jeanne Beker, who is also an Order of Canada recipient.  Can you tell us about choosing Jeanne Beker as the event host?
Joey:  ''We needed someone at the helm who could bring all of us together and be the MC for the evening. Our first thought, hope, and wish list was our friend, Toronto's very own Canadian icon Jeanne Beker. When my manager called her and asked she didn't hesitate. She agreed to be our Mistress of Ceremonies for the evening. Needless to say, we were BEYOND thrilled! Jeanne has also been a long-time supporter of CANFAR and has been given a patron award for this commitment. We are so lucky to have her participation in the show.''
K:  As an artist and advocate, how important has it been for you to use your own platform in music to help raise awareness about the importance of social and health issues, such as HIV/AIDS?
Joey:  ''We wanted to partner with an organization that could benefit from the event. Although there are many worthy and wonderful organizations, the first one that came to mind was CANFAR (The Canadian Foundation for AIDS Research). We have supported the organization and its work for years and were honoured when Alex Filiatrault (CANFAR CEO) agreed to be a part of this concert. Not only do they do amazing work within communities across Canada for people living with HIV/AIDS, but they have also contributed invaluable scientific work for prevention and education. We are honoured to partner with them at this event.''
K:  Will this evening be available for streaming for those who may not be able to attend?
Joey:  ''People can support by attending the event and tickets are available via the Roy Thomson Hall website here. If you're unable to attend the show but would like to support CANFAR, I encourage you to visit canfar.org to support their incredible work.''
Ticket Links: https://roythomsonhall.mhrth.com/tickets/harmonizing-hearts/
Niceforo is excited to share the Harmonizing Hearts stage with marvelous guest performers. Sara Papini is a JUNO Award-nominated internationally renowned opera singer who has graced stages around the world. She made her New York City debut in the role of Tina in Jonathan Dove's Flight. She has performed under the baton of Metropolitan Opera conductor Paul Nadler in New York, Montreal, Virginia, and Tel Aviv, Israel with the Israeli Chamber Orchestra. In Toronto, she is a frequent performer with the Casa Loma Symphony Orchestra.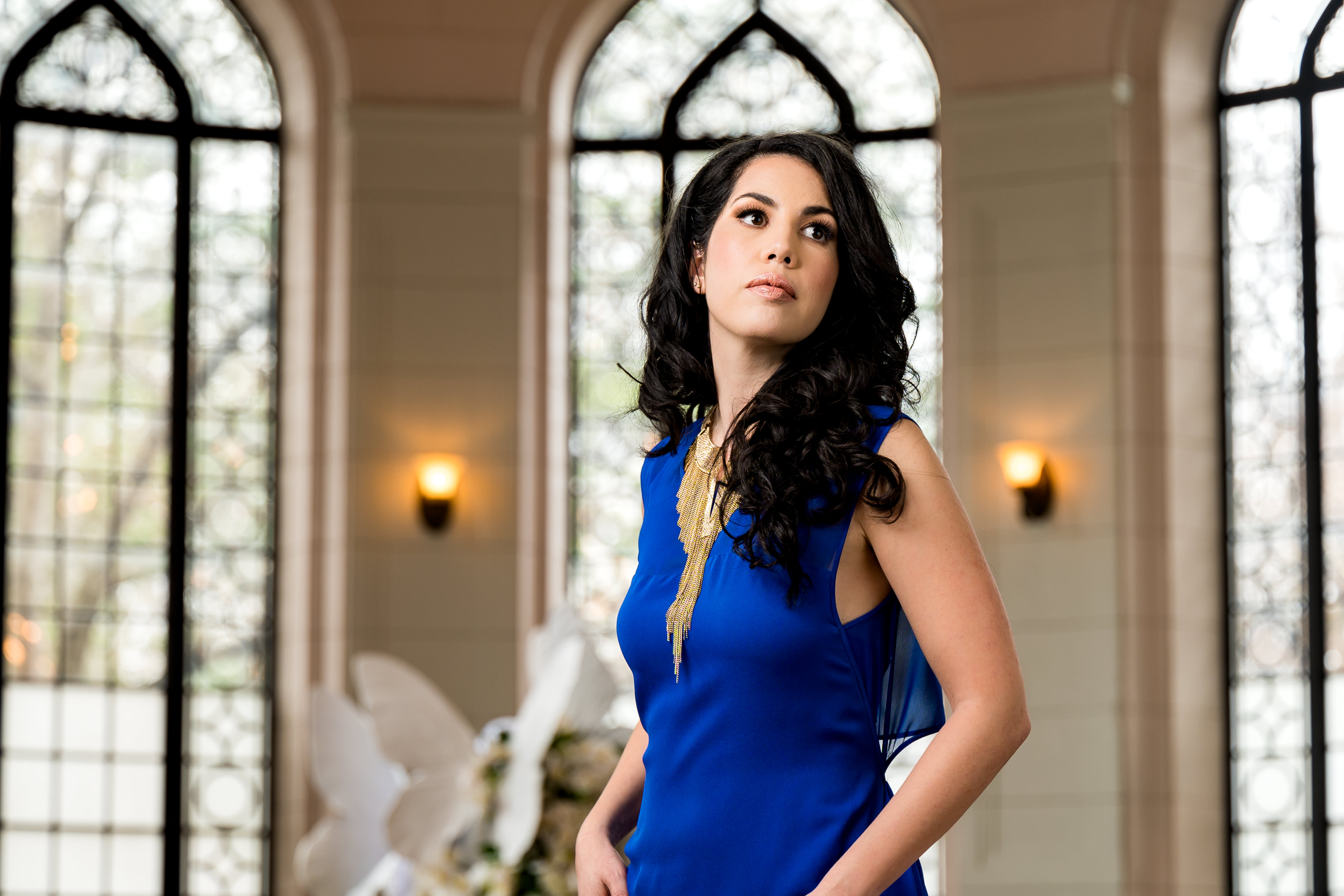 Sara Papini
The Cambridge Symphony Orchestra (CSO) was born out of a gathering of several classical musicians and officially began in 2005. The orchestra is led by Musical Director, Maestro Sabatino Vacca, and as the cultural hub of the musical community, the CSO helps to promote artistic growth and development in the Cambridge area. Highlights have included performing with tenor Ben Heppner, bass-baritone Gary Relyea, baritone James Westman, the River Run Chorus, a special Verdi Anniversary concert with tenor Richard Margison, and annual concerts in partnership with Drayton Entertainment.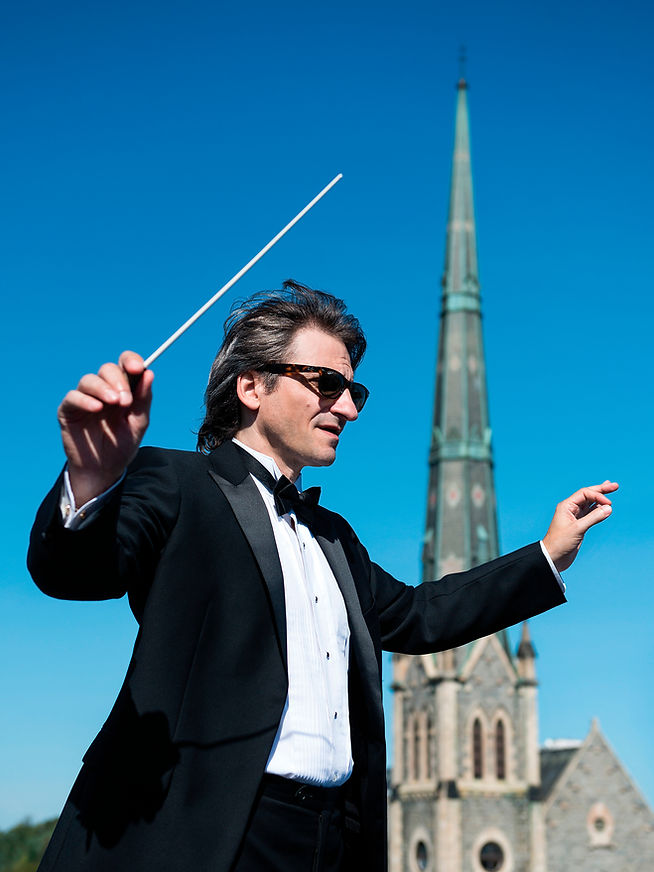 Maestro Sabatino Vacca
The Casa Loma Symphony Orchestra was founded in 2019 by Artistic Director, Maestro Paolo Busato and Executive Director, Catriona Delaney. The CLSO is the Orchestra in Residence at Casa Loma, performing the Symphony in the Gardens season, Castle by Candlelight, and more, and led by Maestro Paolo Busato.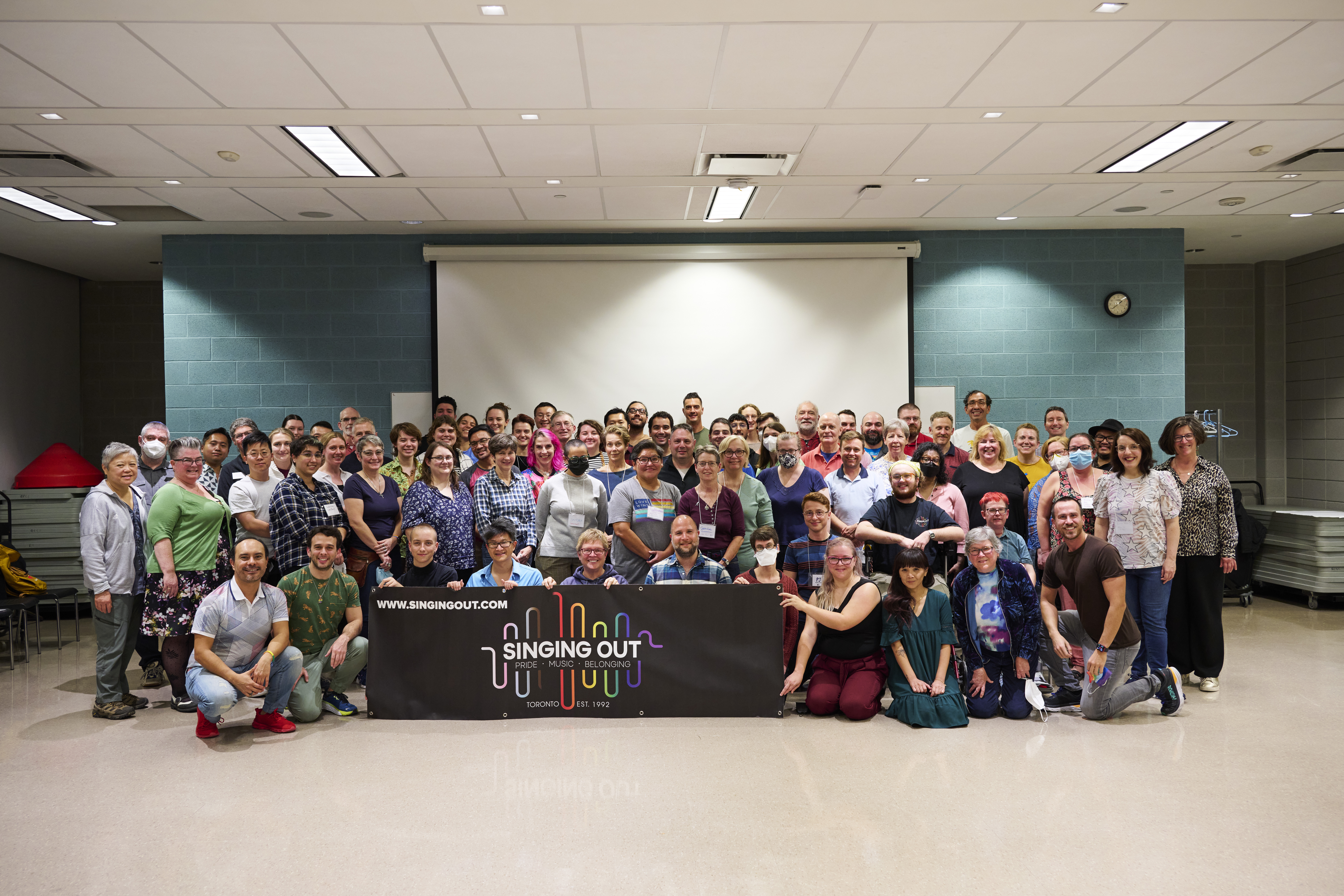 Singing Out
Singing Out is Toronto's largest 2SLGBTQQIA+ choir. They are a mixed-voice, non-auditioned choir and sing with pride. Singing Out is much more than just a choir - above all, Singing Out is a community with a mission of pride, music, and belonging. 
Joey Niceforo made his professional debut in 2005 when he joined the original Canadian Tenors. He then formed his classical crossover ensemble Destino in 2006, which toured internationally, including performances at the Beijing and Vancouver Olympics, Carnegie Hall in New York City, the Miss America Pageant in Las Vegas, and a national tour with the Rankin Family. Joey has performed across Canada, the United States, Italy, Czech Republic, and China, mesmerizing audiences with his voice and dynamic performances. Niceforo has performed alongside artists such as Jennifer Hudson, Tom Cochrane, and Marie Osmond.
Niceforo recorded his debut solo album Priceless at Abbey Road Studios in London, England which debuted on iTunes Canada at #3 and has hit the top 100 charts in Ireland, Australia, the United States, and South Africa. It was produced by Grammy Award-winning John Jones (Celine Dion, Duran Duran), Grammy award-winning and Tony Nominated Steve Sidwell (2012 Olympics, Moulin Rouge, Sarah Brightman, Michael Buble) and Sam Reid (Glass Tiger). Niceforo will be touring the U.S. and Canada in 2023-2024 and is enjoying his residency as a featured guest artist with the Casa Loma Symphony series.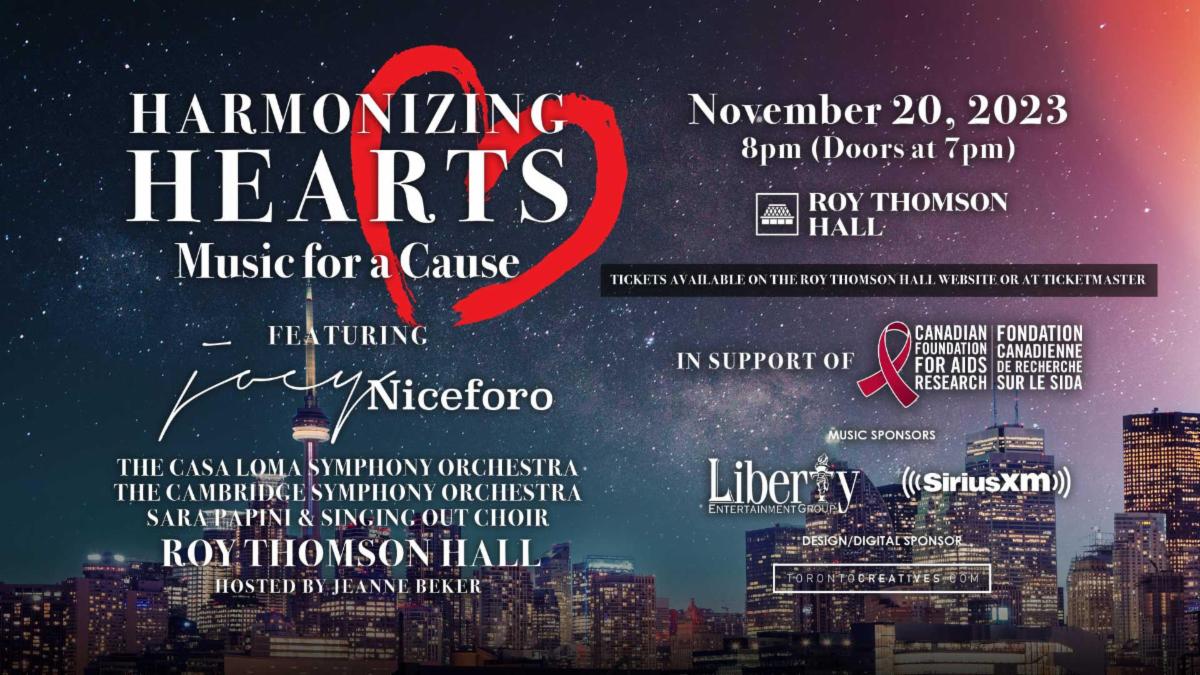 Harmonizing Hearts - Music for a Cause is possible thanks to the support of partners including SiriusXM Canada, Liberty Entertainment Group, and Toronto Creatives. For more information on the event and to purchase tickets, please visit the Roy Thomson Hall or Ticketmaster Canada.
Follow Joey Niceforo