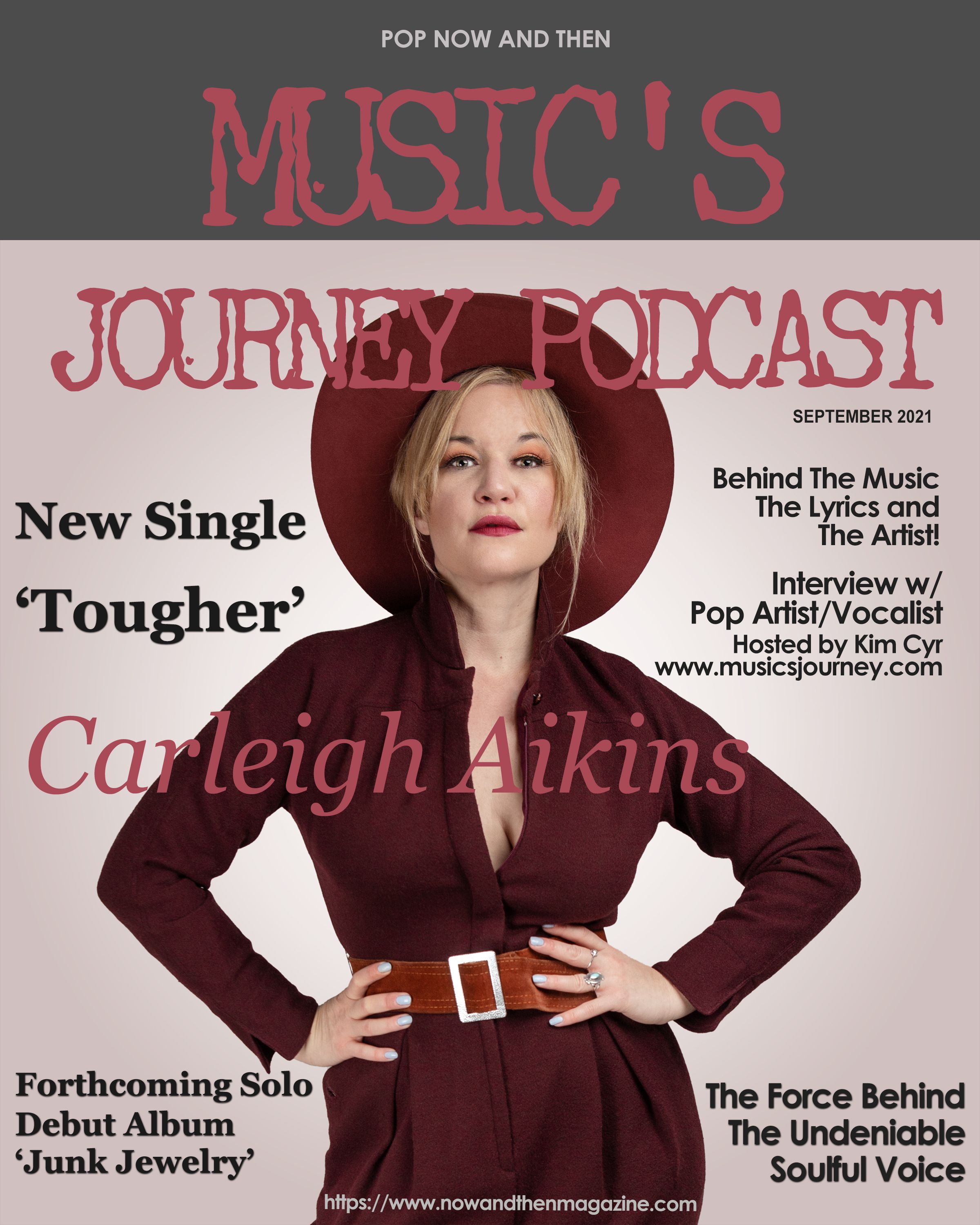 Music's Journey Podcast 
w/ Canadian POP Artist
New Single 
''Tougher'' 
Hosted by Kim Cyr 
Presented by NOW and THEN Magazine 
https://www.nowandthenmagazine.com 
Music's Journey Podcast INTERVIEW #103 w/ Canadian POP Queen ''Carleigh Aikins'' Delivers Her Sultry and Soulful Vocals In Her New Single ''Tougher'' From Her Forthcoming Solo Debut EP 'Junk Jewelry'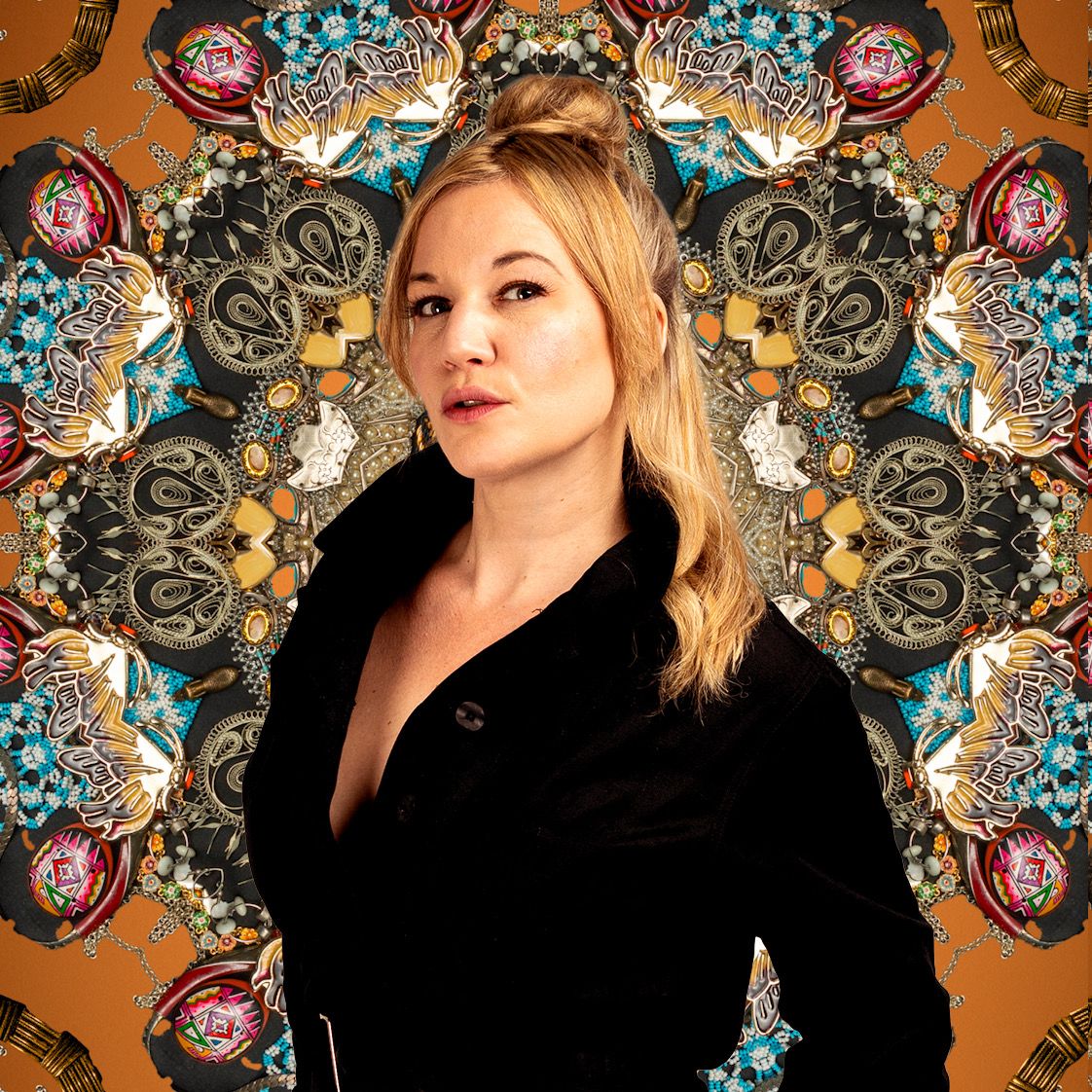 CARLEIGH AIKINS 
New Single 
''Tougher'' 
Off The Forthcoming Debut Solo EP 
''JUNK JEWELRY'' 
Music's Journey Podcast INTERVIEW #103 w/ Canadian POP Queen ''Carleigh Aikins'' Delivers Her Sultry and Soulful Vocals In Her New Single ''Tougher'' From Her Forthcoming Solo Debut EP 'Junk Jewelry'  
As a Canadian vocalist, Carleigh Aikins appears on a great number of recordings and has toured the world as a live backing vocalist and band member for many acts. She now emerges with her debut solo record entitled JUNK JEWELRY.  
On the album, Aikins worked with a number of contributors including Marcus Paquin, Don Kerr, Brad Barr, Drew Jurecka, and members of Patrick Watson, The Mynabirds, and Zeus with support from The Canada Council for the Arts.  
Aikins is a member of the Toronto super-group Dwayne Gretzky. She's formerly a member of Colorado-based band Paper Bird, whose self-titled record was produced by John Oates. Aikins' voice is known for her work with Bahamas- on tour/recordings including the Certified Canadian Gold single Lost In The Light.  
Carleigh's appeared in the live line-up for Macy Gray, Royal Wood, Jack Johnson, Dan Mangan, Patrick Watson, Hannah Georgas, Donovan Woods, The Weather Station, Jeremie Albino, and with Jon Russel and Josiah Johnson of The Head and the Heart, among many others.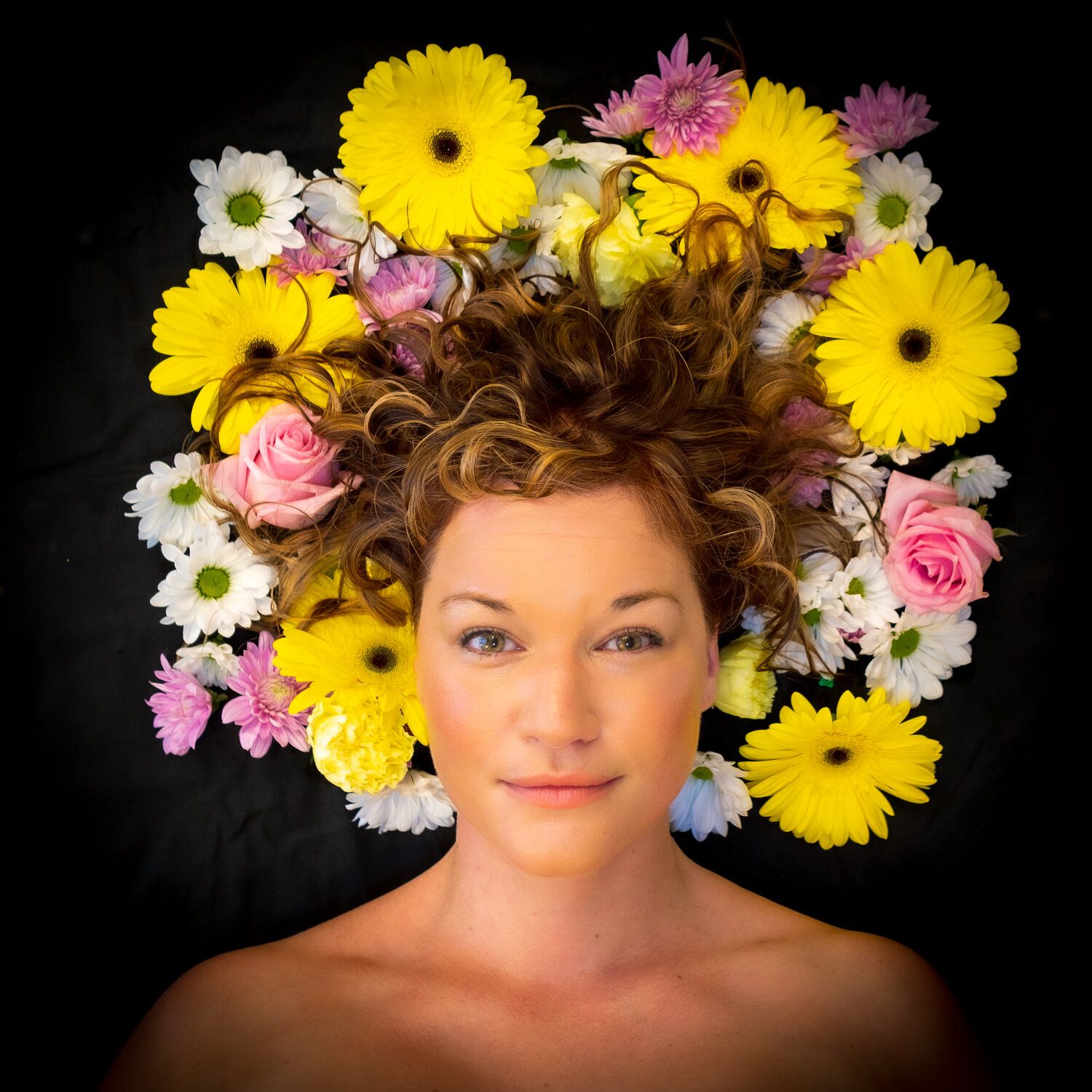 Photo by Tom Aikins  
Music's Journey Podcast INTERVIEW #103 w/ Canadian POP Queen ''Carleigh Aikins'' Delivers Her Sultry and Soulful Vocals In Her New Single ''Tougher'' From Her Forthcoming Solo Debut EP 'Junk Jewelry'
All of this has lead her to appear at Royal Albert Hall, Red Rocks Amphitheatre, The Ryman Auditorium, The Fillmore SF, L'Olympia Paris, Massey Hall, Rogers Centre, and Roy Thomson Hall (among countless other stages), with Neil Young, Willie Nelson, Robert Plant, Hall & Oates, The Rolling Stones, and Nathaniel Rateliff & The Night Sweats (to name a few). She's also performed with Orchestras including the TSO, Niagara, Kitchener/Waterloo, and The Colorado Symphonies, and appeared on National Late Night television.  
With syncs on shows such as Grey's Anatomy and The Ranch, her voice can be heard on an extensive list of recordings, totaling over 150 million collective streams and counting. 
As a Theatre Artist, she's been a leading lady, designer, stage manager, mentor, and education programmer - and everything in between.  
Aikins recently returned to her secondary discipline as a Visual Artist; has been creating a body of works to be showcased in 2021/2022. Her whimsical paintings have been displayed as 50'x60' public art in her hometown of Barrie ON, and in collector's homes around the world. 
''Carleigh Aikins shares so much of her beautiful heart and life in this musical journey in the forthcoming debut EP 'Junk Jewelry' as a solo artist,'' says Kim Cyr, Editor in Chief for NOW and THEN Magazine, host for the International Music's Journey Podcast, and radio host/personality on 91.3 FM Bluewater Radio. 
''Aikins is a vocalist that has a style and vision that is very unique and her ability to be vulnerable and carry her voice in a way that is empowering to women and artists around the world, is really special.  I don't even think Carleigh Aikins knows just how much she has contributed to Canadian music worldwide.  She stands for something much more than her incredible vocal delivery in a song.  She is a national treasure as far as I am concerned.'' 
 To check out my full interview, click on the link below.  Don't forget, you can check all the interviews with the artists your love on www.musicsjourney.com.  You can also listen to all the podcast interviews on all streaming platforms under Music's Journey Podcast. 
Music's Journey Podcast INTERVIEW #103 w/ Canadian POP Queen ''Carleigh Aikins'' Delivers Her Sultry and Soulful Vocals In Her New Single ''Tougher'' From Her Forthcoming Solo Debut EP 'Junk Jewelry'  
CARLEIGH AIKINS - Tougher Than You LIVE at Pineship Sound 
Carleigh Aikins ft. Jeremie Albino- LETTING YOU GO 
Carleigh Aikins- Funny Hunny (Official Audio)
Carleigh Aikins- Second Nature (Official Audio)
Music's Journey Podcast INTERVIEW #103 w/ Canadian POP Queen ''Carleigh Aikins'' Delivers Her Sultry and Soulful Vocals In Her New Single ''Tougher'' From Her Forthcoming Solo Debut EP 'Junk Jewelry'