w/ 3-Time Nominated Rock Group 
Hosted by Kim Cyr
Presented by NOW and THEN Magazine
https://www.nowandthenmagazine.com
Music's Journey INTERVIEW #207 w/ Three-Time Grammy Nominated Rock Group NOTHING MORE  In Toronto On April 5th For Their North American Spirit Tour!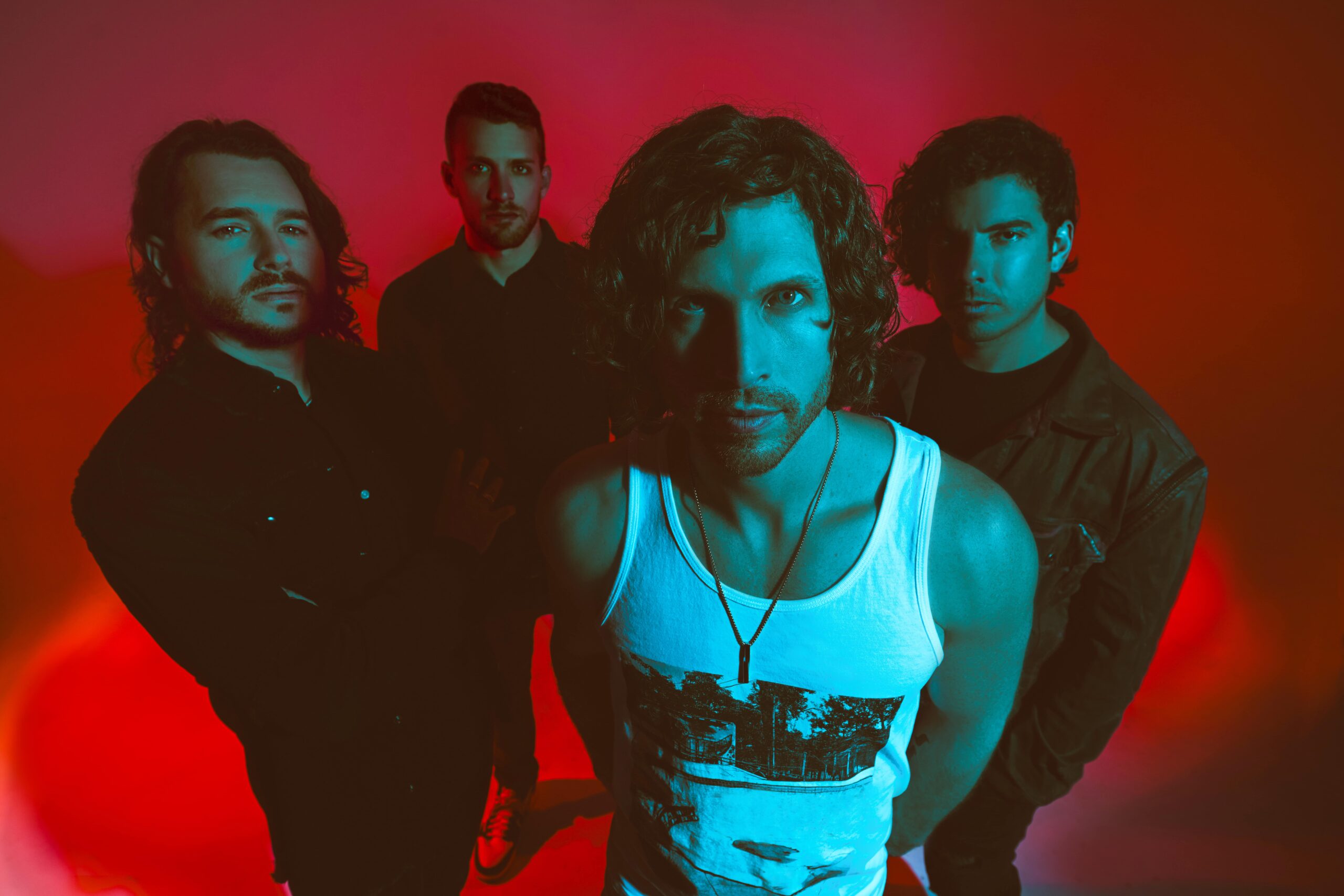 NEW ALBUM
''SPIRITS''
Music's Journey INTERVIEW #207 w/ Three-Time Grammy Nominated Rock Group NOTHING MORE  In Toronto On April 5th For Their North American Spirit Tour!
The three-time Grammy-nominated group NOTHING MORE released their 5th studio album Spirits in Oct 2022 (via Better Noise Music).  An album that was inspired by the philosophy of Alan Watts and Carl Jung with an introspective look at the results on one's psyche after being isolated due to the pandemic. 
The San Antonio, Texas-born quartet builds unapologetically massive anthems from catchy hooks with explosive live performances to sold-out crowds where ever they go. Nothing More has become one of the top bands shaping the future of Rock, alongside Nine Inch Nails, Twenty One Pilots, and Bring Me The Horizon. "There is a sophistication to Nothing More's live shows with their theatric stage sets that really set them apart.  They are like no other.''
The band's blend of explosive storytelling and emotional lyrics resulted in a half dozen Top 10 singles at American Mainstream Rock Radio, including the No. 1 hit "Go to War'' and the SiriusXM Octane song of the decade, and Active Rock chart-topper "This is the Time (Ballast)." 
One of mainstream rock's most powerful and distinctive acts, three-time Grammy-nominated group NOTHING MORE have hit the road this month to start their "Spirits 2023" North American headlining tour. The tour will include stops in Vancouver, Edmonton, Calgary, and at The Danforth Music Hall in Toronto on Wednesday, April 5, 2023. They're joined by Crown the Empire and Thousand Below.
I had a chance to chat with bassist Daniel Oliver about hitting the road on the Spirit Tour and finally making it back to Canada with their first stop at The Danforth Music Hall tonight, on April 5th.   There are four dates in total here in Canada so you check it out at https://nothingmore.net/.
KC:  Introduction to the band and their musical journey so far?
NM:  In a word, I would say that the musical journey of Nothing More has been very meaningful. Before everyone came to know of Nothing More, we spent nearly a decade in the underground; playing shows in dive bars for no one, working on our craft, and trying with all of our might to find our identity and become a world-class headlining band. Year after year we were passed on by record labels and booking agents, and told that we just weren't "it". But our love for music and love for the stage always beat the criticism we received from the industry and we used the pain of rejection to push on and keep refining the music that we were making. And I think that was what made us different as a band. When a label wouldn't give us a deal, we learned to produce the records on our own. When we didn't have the money to make an exciting stage show, we learned to build it ourselves. When people said that our songs were too complicated, we learned to write songs in a way that we still loved, but the message stays cohesive. I think that the struggle shaped this band in the greatest of ways. It showed us just how much music means to us. And it taught us the ability to change and endure rejection, and when not to change and to stick to your guns. More than anything I think it makes where we are now even more magical. Every day that we pull up to a show and there's a line of people around the block waiting to get in makes all those years worth it. And I think the fans can tell that about us. They can tell that we put our heart into everything that we do and that we treat every show we play as if it's our last.  
KC:  Can you share your inspiration behind the new album?
NM:  The album "Spirits" was written as a kind of exploration of the spirit(s) that are inside every man or woman and how they fare through the trials of the human experience. As a band, we usually like to write from direct personal experience but since we wrote this record in the middle of Covid, and the entire world was going crazy around us, we pulled a lot from whatever mad spell the entire planet was going through.
''Nothing More is a staple in what the future of Rock music looks,'' says Kim Cyr, Editor in Chief for NOW and THEN Magazine.  ''They are hard-hitting in the lyrics of the songs that they release and the world can relate.  They don't water down the subject matters facing us all in our everyday lives. Daniel Oliver shares openly about the battles and the stigmatism that goes along with mental health issues and having the right tools to be successful in life.  I can appreciate the candid conversation around a subject matter that to this day is still an issue in society.  The hard-hitting lyrics in each song on their 5th studio album ''Spirits'' is a work of art just like their live shows.  They use their platform to deliver tough topics.   Their live shows are something that really sets them apart!''
To hear my interview with Nothing More, click on the link below or go to www.musicsjourney.com.
Music's Journey INTERVIEW #207 w/ Three-Time Grammy Nominated Rock Group NOTHING MORE  In Toronto On April 5th For Their North American Spirit Tour!
Nothing More - You Don't Know What Love Means Official Music Video
Nothing More Ft Lacey Sturm - Best Times Official Video
Nothing More - Tired Of Winning / Ships In The Night Official Music Video
Chance to Win VIP Tickets!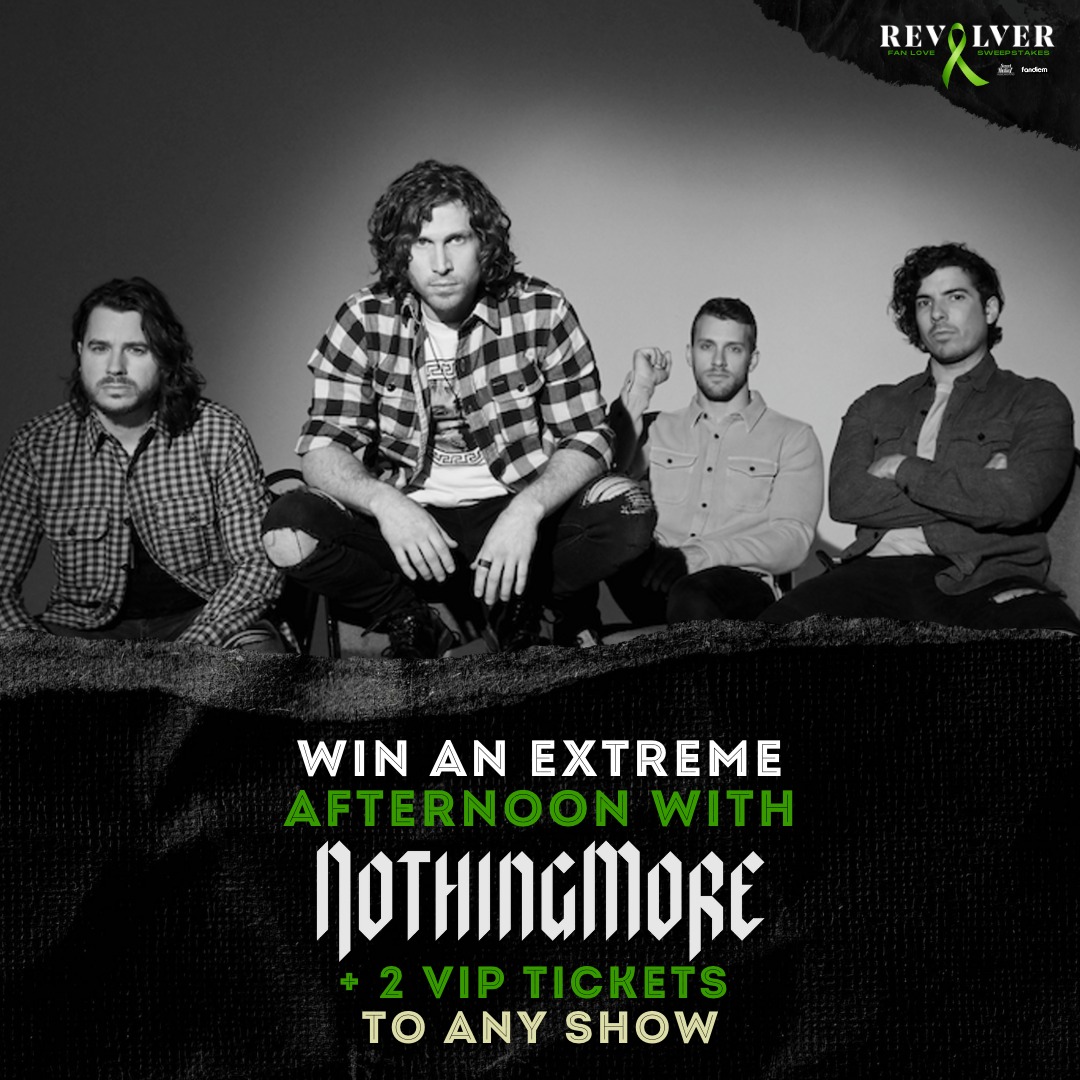 Want to win a trip to meet us for an extreme adventure? Here's your chance!

In support of SweetRelief MusiciansFund's Music Mental Health Fund, we're giving away an extreme adventure trip to join us for a day of paintball, zip-line, or go-karting - your choice PLUS round trip travel, a 2-night hotel stay, and two VIP tickets to a future show.

Donate To Win and enter the Fan Love Sweepstakes
fandiem.com/fanlove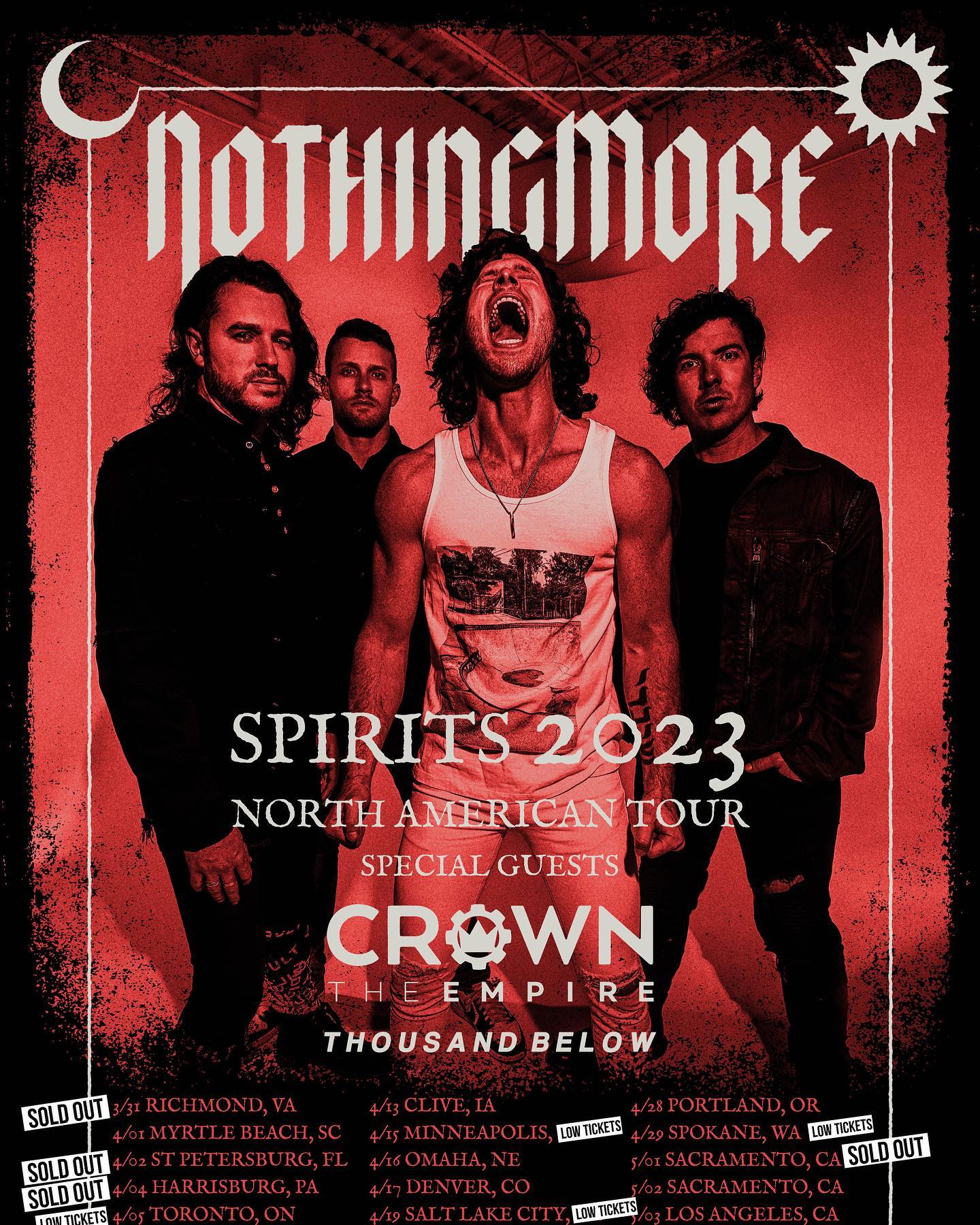 Music's Journey INTERVIEW #207 w/ Three-Time Grammy Nominated Rock Group NOTHING MORE  In Toronto On April 5th For Their North American Spirit Tour!
Keep your eyes peeled for the 2nd leg of the Spirits Tour this Fall!
Follow Nothing More
Website/Facebook/Twitter/Instagram/YouTube/Spotify/Apple/ TikTok