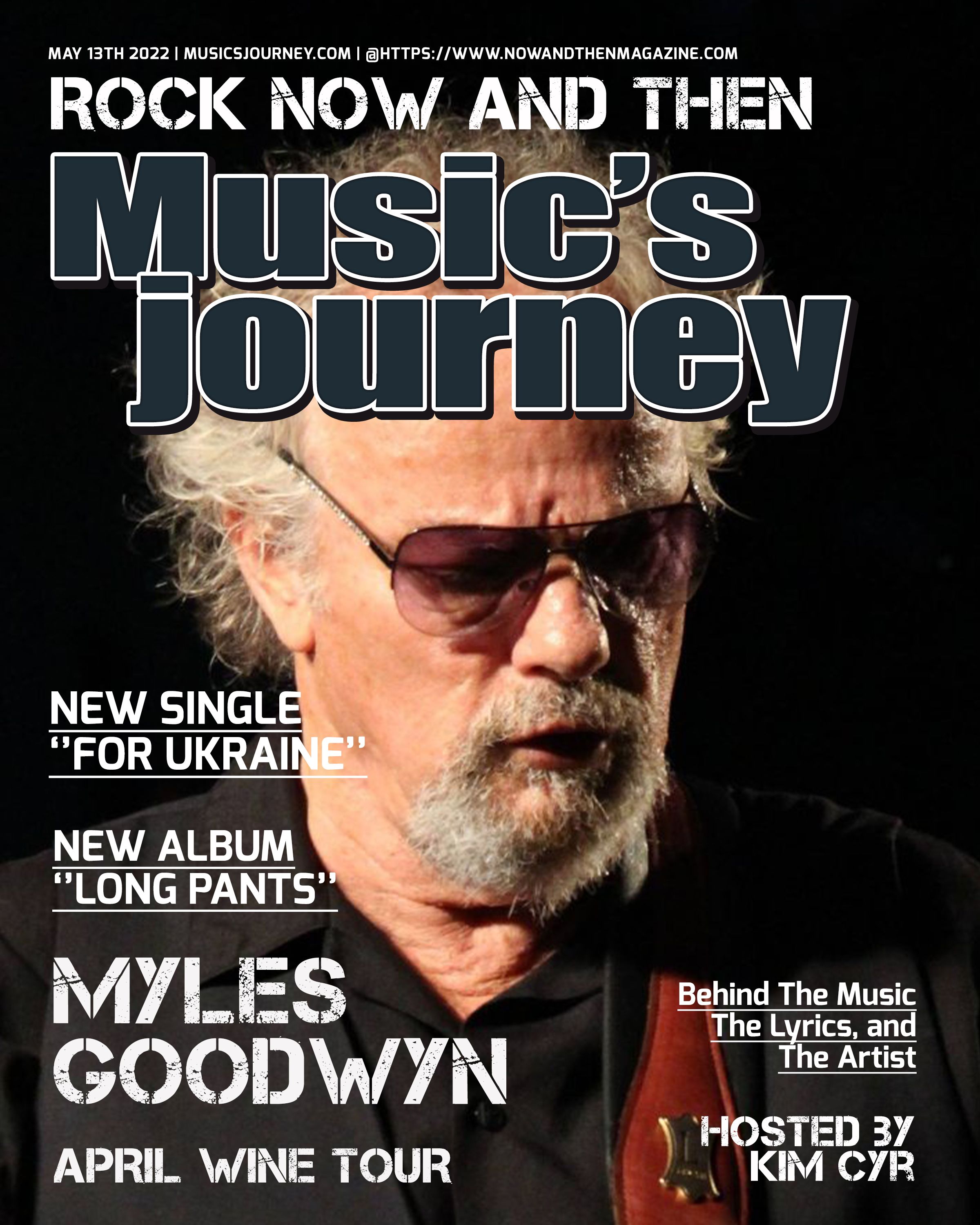 Music's Journey Podcast 
w/ Rock Legend and Music Hall of Famer             Myles Goodwyn 
Hosted by Kim Cyr 
Presented by NOW and THEN Magazine 
https://www.nowandthenmagazine.com 
Music's Journey Podcast INTERVIEW #156 w/ The Legendary Music Hall of Famer Myles Goodwyn of The Rock Band April Wine Releases ''For Ukraine''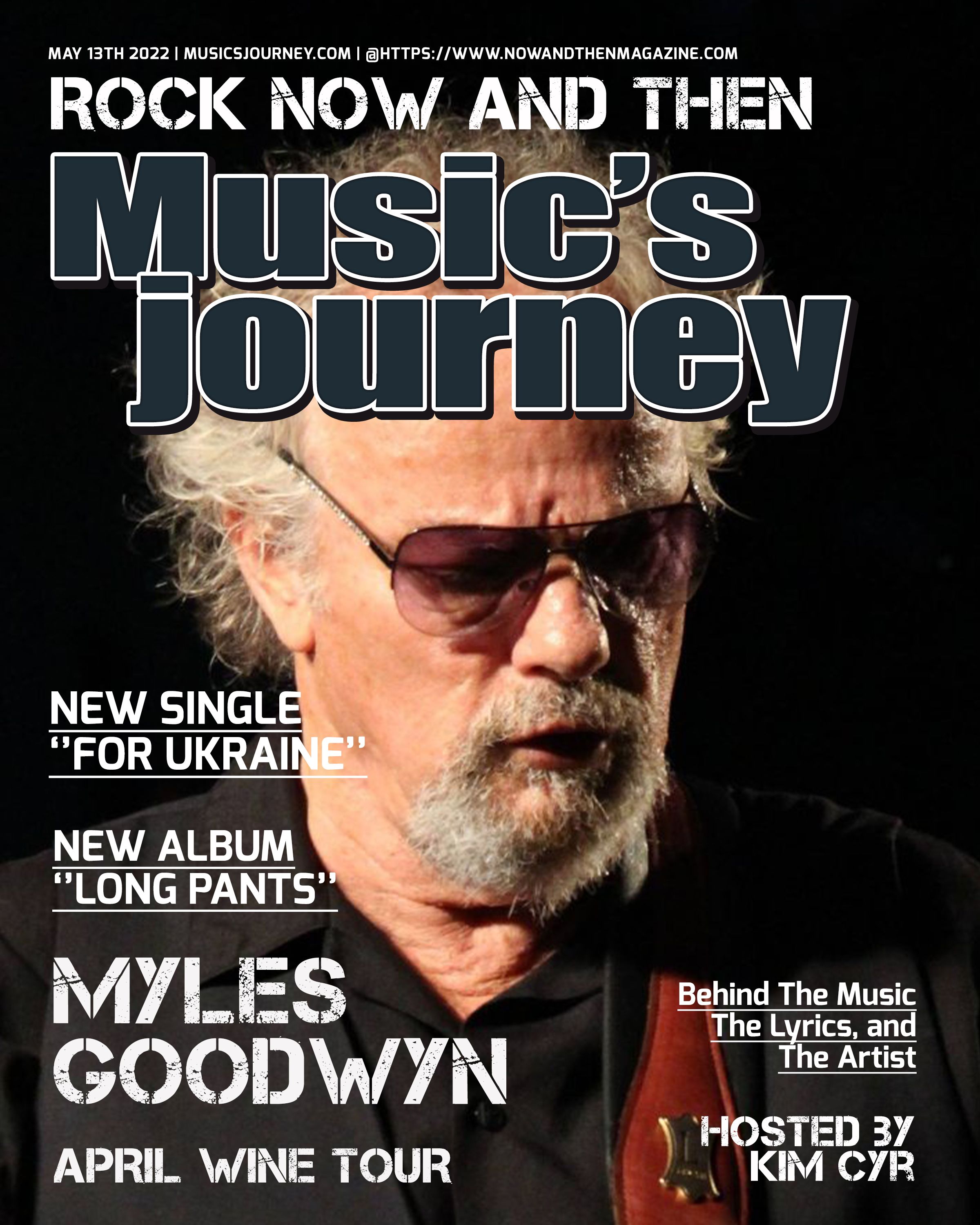 Myles Goodwyn 
New Single 
''For Ukraine'' 
Music's Journey Podcast INTERVIEW #156 w/ The Legendary Music Hall of Famer Myles Goodwyn of The Rock Band April Wine Releases ''For Ukraine'' 
Multi-award-winning Canadian Music Hall of Famer singer, guitarist, writer, and producer Myles Goodwyn is raising awareness and support "For Ukraine" with the release of his poignant new single — available now.   
The leader of the multi-Platinum-selling rock band April Wine was inspired to pen the track after seeing the country's suffering amidst attacks from Russia.   
"Like the rest of the world, I'm witness to the devastation and suffering caused by the needless war in Ukraine," Goodwyn shares. "This painfully sad and tragic situation inspired me to write this song with the hope that it might encourage people to help the citizens of Ukraine who are so desperately in need of our help."   
As distinctive and immediately recognizable as his songwriting skills are prolific, Goodwyn's vocals and guitar are joined by Bruce Dixon on bass guitar and Scott Ferguson on drum programming. "For Ukraine" arrives ahead of Goodwyn's forthcoming collection of all-new original songs, Long Pants, set for release this summer.  
In addition to Goodwyn and the other members of April Wine being inducted into the Canadian Music Hall Of Fame in 2010, he received the prestigious East Coast Music Lifetime Achievement Award in 2008 and the SOCAN National Achievement Award in 2002.  
''Myles Goodwyn has been busy writing for his 3rd and 4th studio album. Goodwyn's 3rd album ''Long Pants'' is set to release on June 23rd right on Myles Goodwyn's birthday,'' says Kim Cyr, Editor in Chief for NOW and THEN Magazine, radio host, and host of the International Music's Journey Podcast.  ''There are some pretty special songs on the 3rd album, songs that were written by Goodwyn in hopes to create change and open up the dialog by building awareness on many important world topics. One of those songs Goodwyn wrote is ''For Ukraine'' which is available right now and that is on his upcoming new album ''Long Pants''.   Goodwyn will be performing this special song along with a few others at a very special event this coming weekend on May 14th...Pictou Country Benefit For Ukraine.'' For more information, click HERE.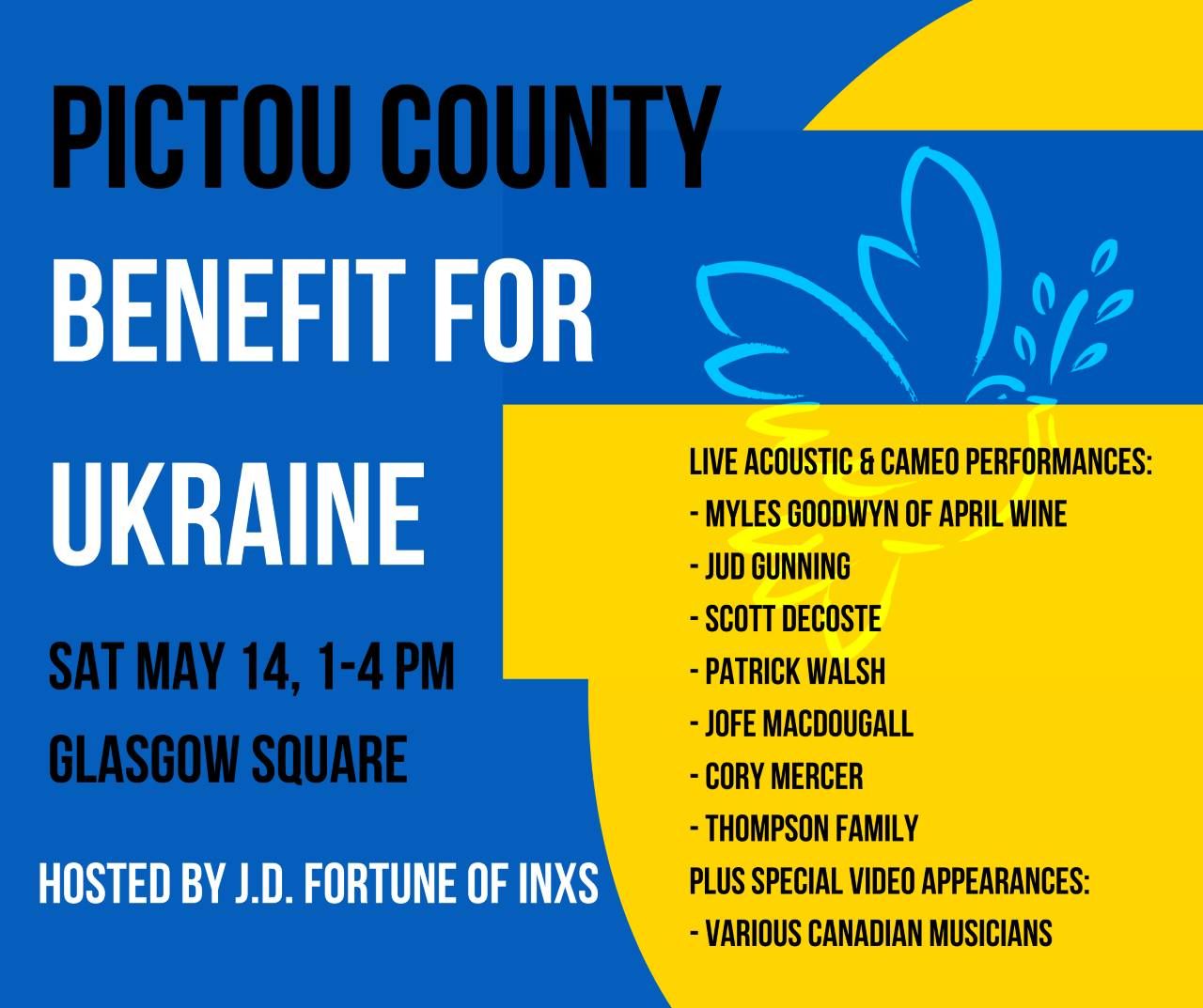 The 'Myles Goodwyn and Friends Of The Blues' album earned him a JUNO nomination for Blues Recording of the Year, and won the ECMA award for Blues Recording of the Year. The following year Myles released 'Friends of The Blues 2, 'on the way to the album being well-received and winning another ECMA award for Blues Album Of The Year.    
In 2016, he released his memoir named, Just Between You and Me, which became an instant seller on the Globe and Mail's Non-Fiction List. His second book, Elvis and Tiger — this time a work of fiction — was published in 2018.  
Myles Goodwyn's new album, Long Pants, is available on June 23rd, 2022.  
To hear my interview with Rock legend Myles Goodwyn, click on the link below. 
Music's Journey Podcast INTERVIEW #156 w/ The Legendary Music Hall of Famer Myles Goodwyn of The Rock Band April Wine Releases ''For Ukraine'' 
For Ukraine 
Myles Goodwyn - Will The Last Voice I Hear Be An Angel? 
Some Of These Children (They Never Grew Up)
April Wine - Roller (Official Music Video)
April Wine - I Like to Rock (Official Music Video)
April Wine - Sign Of The Gypsy Queen
April Wine - Just Between You and Me
April Wine - Oowatanite
April Wine - Say Hello
Music's Journey Podcast INTERVIEW #156 w/ The Legendary Music Hall of Famer Myles Goodwyn of The Rock Band April Wine Releases ''For Ukraine'' 
Follow Myles Goodwyn